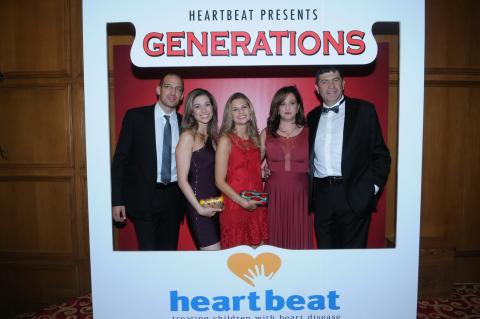 During a May night of music and fashion at the Casino de Liban, many supporters joined together for the life-saving Heartbeat Association.
A group of doctors of Hotel-Dieu de France established the Heartbeat Association in 2005 to help children with congenital heart disease, and overcome the financial barriers to treatment. More than 240 surgical operations were concluded in 2013, restoring children back to a happy, active childhood, and giving the family a healthy child to nurture.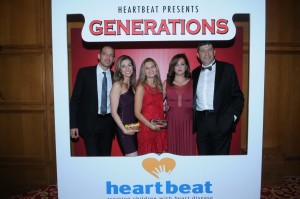 For the fifth consecutive year, the Heartbeat Association held its annual fundraiser gala dinner, on Saturday, May 31, at the Casino.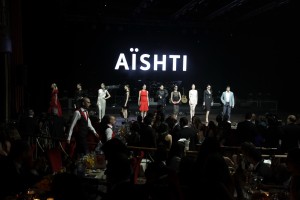 The Heartbeat gala boasted majestic decorations surrounded by beautifully set tables with ALESSI gifts. The ceremony was presented by the national champion Maxime Chaya, accompanied by Dina Azar, Daniella Rahme, and Aimée Sayah. The star of the evening was Caroline Barclay, representing the Association La Chaîne de L'Espoir. A fabulous fashion show by Aïshti kicked-off the opening of celebrations, followed by a cultural intermission presented by the famous TV program presenter Julien Lepers.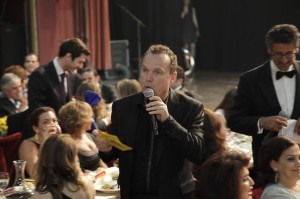 The music activities started after that. The show created by Ramzi Ashoush and directed by Roula Saad included well known singers like Anthony Touma, together with Manel, Andrea, Ralph, and Jack among others, accompanied with the whole group of singers, musicians, and dancers of the Heartbeat ensemble. The performance was a mesmerizing one.
Tombola awards were distributed among the audience, including: gifts from Aïshti, the latest products from 460 Multimedia Store, and jewelleries by Sylvie Saliba, and Aziz&Walid Mouzannar, and other precious gifts.
The engaging event ended with auction directed by the delegates of the famous auction house Christie's with the support of Dina Azar. Sales included two Ford cars, DeGrisogono unique jewelleries from Sylvie Saliba house, and a bracelet by Joanna Dahdah among others. The best of sales was obviously the modern works of art by international artists, including Isabelle Cornaro, Victoria Morton, and Walead Beshty, which were generously offered by the Metropolitan Art Society.
Each year, many generous contributors – ranging the spectrum of Beirut businesses and citizens-- have been active in supporting this association by providing it with the necessary funds to handle the heavy costs of surgical operations.
Among the supporters:  "The godmother of Heartbeat," Leila El Solh Hamadeh, representing Al Walid Bin Talal Foundation, Rose Choueiri, Bank Audi, Lama Salam with Princess Ghida Talal of Jordan, Wafaa' Sleiman, Hoda Siniora, and the loyal partners of Heartbeat, including Sylvie Saliba, Tewtel Automotive, Establishments EAM, and Roadster Diner among others.
Heartbeat-La Chaîne de L'Espoir is a Lebanese humanitarian association with a mission to treat children with heart disease. 1 percent of children are born with heart defects; in Lebanon, this represents about 600 cases per year. If neglected, these defects would constitute the main reason of death of children before achieving the age of one year old. However, if cases are detected on time and well treated, the survival rate may exceed 95 percent.
Donation
Heartbeat-Bank Audi (Sofil Branch)
Account No.  325179 / IBAN: LB49 0056 0003 2517 9462 0020 0902
Categories