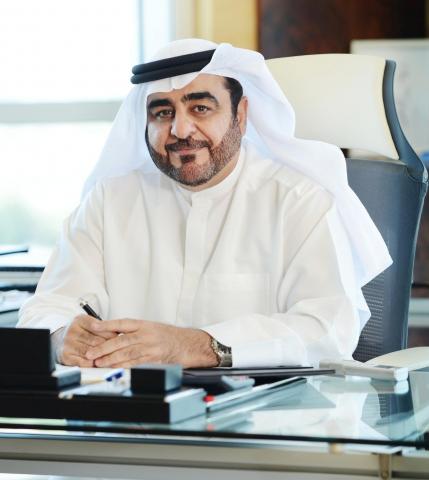 Under the patronage of H.H. Sheikh Hamdan Bin Mohammed Bin Rashid Al Maktoum
The University participates as an academic partner for Exhibtion that focuses on Best Smart Practises
UAE, June 18, 2014 - Hamdan Bin Mohammed Smart University (HBMSU) has announced its participation as the official academic partner for 'Smart Living City- Dubai 2014,' an exhibition organized by Tasweek Real Estate Development and Marketing. The exhibition will be held under the patronage of H.H. Sheikh Hamdan Bin Mohammed Bin Rashid Al Maktoum, Crown Prince of Dubai and University President, from September 15 to 16 at Jumeirah Emirates Towers Hotel in Dubai. HBMSU's participation reflects its commitment to promote creativity and innovation in an environment conducive to entrepreneurs. Its commitment is aligned with the initiatives of H.H. Sheikh Mohammed Bin Rashid Al Maktoum, Vice President and Prime Minister of UAE and Ruler of Dubai, aimed at turning Dubai into one of the smartest cities in the world in the next three years.
The event will feature government-led smart initiatives and discuss the regulations and joint projects related to global smart cities. It will also showcase advanced technologies, best practices and smart products and services related to key sectors such as tourism, transportation, environment, education, telecommunication and cooperative development, among others. SLC Dubai 2014, which will gather the best recognized experts on smart cities, will  revolve around the three main themes of high-level panel discussions. It will also showcase the 'best in class' local and international 'smart' firms and host multiple workshops on the 'smart living' paradigm.
HBMSU will highlight its large portfolio of excellent programs aiming to create a new generation of entrepreneurs and equipping them with world-class skills and knowledge. Based on its extensive experience in the field of smart learning in cooperation with leading international educational institutions, the university is planning to be the first university in the Arab World to successfully create an environment conducive to businesses in smart cities.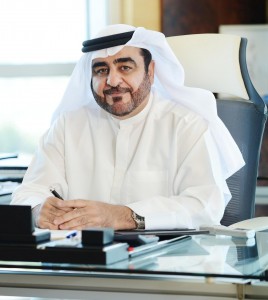 Dr. Mansoor Al Awar, Chancellor, said: "The university actively seeks to develop a smart business environment to increase Dubai's competitiveness and to promote the emirate as one of the most attractive venues for entrepreneurs worldwide. It is important to encourage entrepreneurship and support the culture of creativity and innovation in the local business community. We believe that investing in research, development and advanced technologies will strengthen the position of Dubai and the UAE on the map of international smart economy in line with the vision of H.H. Sheikh Mohammed Bin Rashid Al Maktoum, Vice President and Prime Minister of UAE and Ruler of Dubai."
"Dubai is moving ahead with its transformation into a smart economy based on creation and innovation. For this purpose, we are accelerating our efforts to provide the basic elements, particularly building a generation able to keep up with the rapidly growing technical innovations and economic changes. We are determined to face all challenges that come with the launching of 'Dubai: the Smart City' initiative and hosting Expo 2020. The university is committed to work continuously to promote knowledge, smart learning, creativity, innovation, and entrepreneurship. We highly encourage connecting with the best regional and international experts to create a smart business environment in line with Dubai and UAE leadership approach," added Al Awar.
Categories