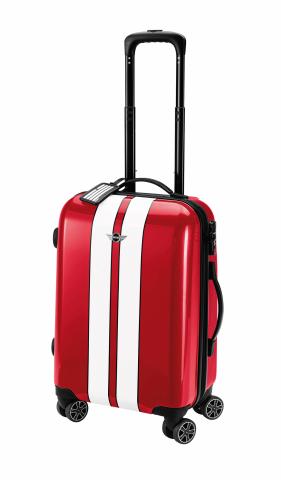 May 9, 2014 - Summer brings to mind beautiful holidays, sandy beaches, crystal blue water and bright sunshine. Helping you get beach ready is MINI with its stellar line-up of MINI accessories. From cool beach towers, to funky MINI shades and eye-catching travel wear, here is MINI's guide to helping you look fabulous this summer!
MINI TOWELS
The most original way of reserving a prime spot on the beach is with your very own MINI towel. Available in three eye catching designs, these sunbathing essentials will ensure you are stand out from the crowd.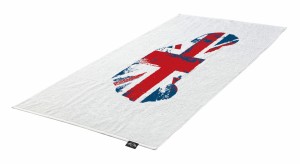 MINI SHADES
Protect your eyes with some funky MINI shades – ideal for those bright sunny days. Choose from a selection of 3 types of unisex sun glasses.
First off are the MINI John sunglasses that evoke the spirit of the 1930's and 40's. The laidback retro design is complemented by MINI wing logos on both temples and a colourful Union Jack print on the inside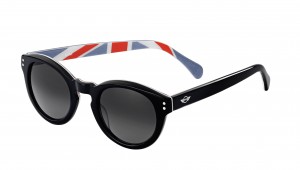 Never look back; always look ahead is the mantra for the MINI Peter sunglasses. These trendy shades feature graduated grey lenses and ensure that you will always enjoy that perfect MINI view. They are also the picture of understatement in minimalistic black with a black metal MINI wing logo on both temples and a Black Jack print on the inside.
MINI UNION JACK COOLER
Worried about your beverages getting warm this summer? Have no fear – MINI is here. The MINI union jack cooler in a trendy black and grey combination provides space for up to four large bottles (1l-1.5l). For added storage it also features a zip compartment at the back that comes with an adjustable shoulder strap for convenience.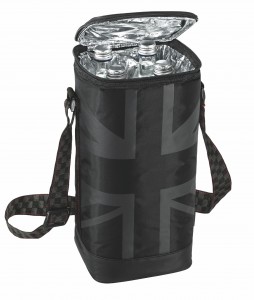 The MINI Rooftop Cabin Trolley 
Planning a staycation? The MINI Rooftop Cabin Trolly is the perfect companion for any weekend away. This lightweight hard-case travel trolley is cabin-friendly and comes with racing-stripes and good storage; ideal for numerous outfit changes. The case's four wheels also sport the MINI wheel rim design. Dimensions: 55 cm x 36 cm x 23 cm.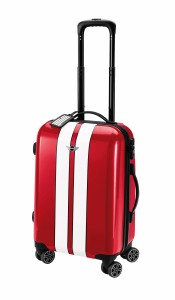 The MINI iPad Sleeve offers perfect protection for your tablet when doing a little afternoon reading in the sun. This zip-up case comes in two clean and stylish designs: chequered or bonnet stripes and are suitable for iPad 2 and 3.
Hi-res Images of the MINI summer collection are available on the link below:
https://app.box.com/s/am5dct5icri92rbfdnjn
Note to Editors:
Bassoul-Heneine sal
Bassoul-Heneine sal is the exclusive importer of the BMW Group in Lebanon, and the oldest BMW importer in the world. Throughout its illustrious history, dating back to 1951 with the establishment of Bassoul-Heneine & Co., the company has built a wealth of expertise, knowledge and trust among its loyal customers desiring BMW and MINI automobiles.
For questions please contact:
Natalie Khalife, Bassoul-Heneine sal
Email: nkhalife@bashen.com
Categories