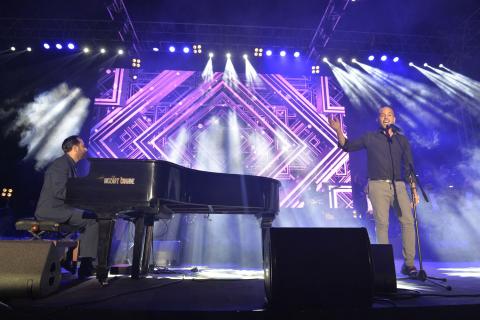 Festival attendees danced the night away to the tunes of the master of instrumental music, Guy Manoukian, and Egyptian artist Abu, at the Summer Misk Festival's opening night on June 22nd in the presence of Tourism Minister Avedis Guidanian as well as high-level political, governmental and social figures. This year's Summer Misk Festival, in its 5th edition, has returned with an impressive line-up of international and local acts.
The performance was opened by the National Anthem right before Guy Manoukian, musician, composer and pianist, hit the stage alongside his band to perform a perfect blend of the greatest Eastern, Western and Classical heritage songs as well as his own compositions, while continuously engaging with his fans and the dynamic crowd. Manoukian was joined on stage by Egypt's most talked about artist, Abu, who performed a series of songs from Ahwak to Helwa ya Baladi, dedicated to his beloved country, with a backdrop screen showcasing impressive visuals and videos throughout all performances.
Mid-show, Manoukian paid tribute to Armenia through a musical performance showcasing the Armenian folklore alongside talented performers on stage.
The concert went well into the night and at the audience's request, Manoukian had to extend his well-received performance. Moreover, Manoukian performed a number of his own melodies and dedications to renowned Lebanese artists. The hottest duo, Abu and Manoukian, shared the stage for the 4th time this year for an unforgettable performance.
Shortly before the closing of the eventful night, Abu went on stage again to perform his number one hit song, 3 daqat, which won him great fame over the past few months at a rate exceeding all other national Arab singers. Later, and for the first time ever, Abu performed his newest song "Ma Tigi" for the audience of the Summer Misk Festival.
All tickets to the event were sold out in a record time as soon as they were up for sale. Those lucky enough to attend were able to enjoy an exceptional show and early attendees enjoyed the sunset from Lebanon's most beautiful spot at BeitMisk, amidst the fresh air, the clean environment and the beautiful scenery while enjoying the Festival's renowned Sunset Bar and a wide variety of food court stands.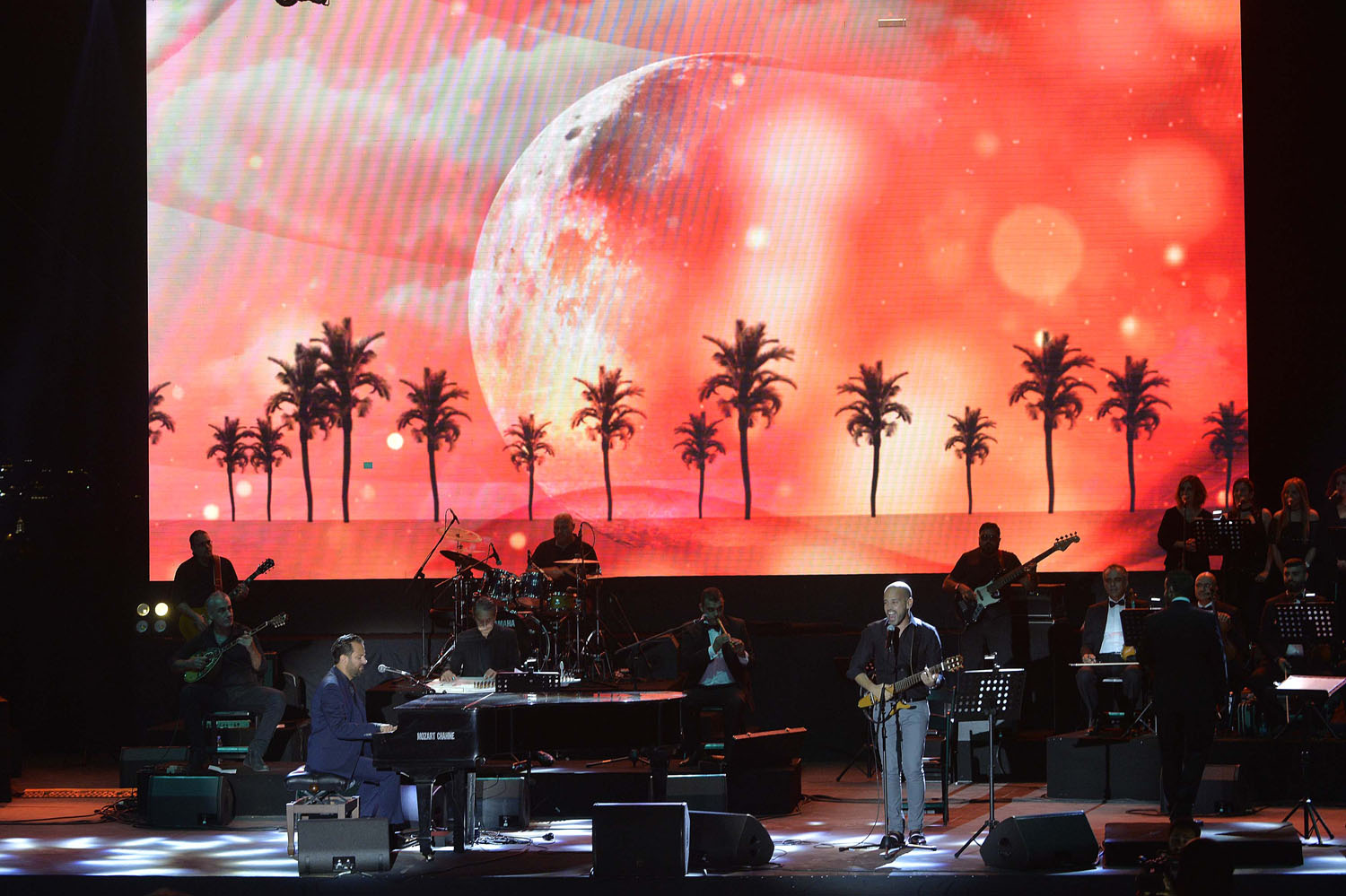 Categories