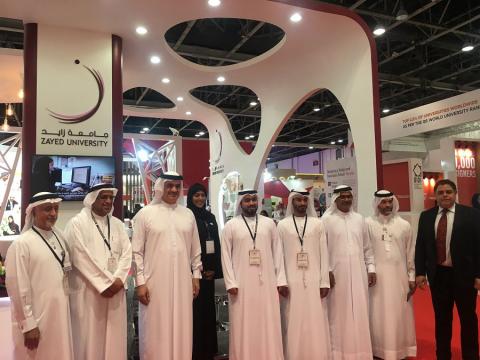 Exhibition features more than 250 universities to help 35,000 students in exploring multiple learning opportunities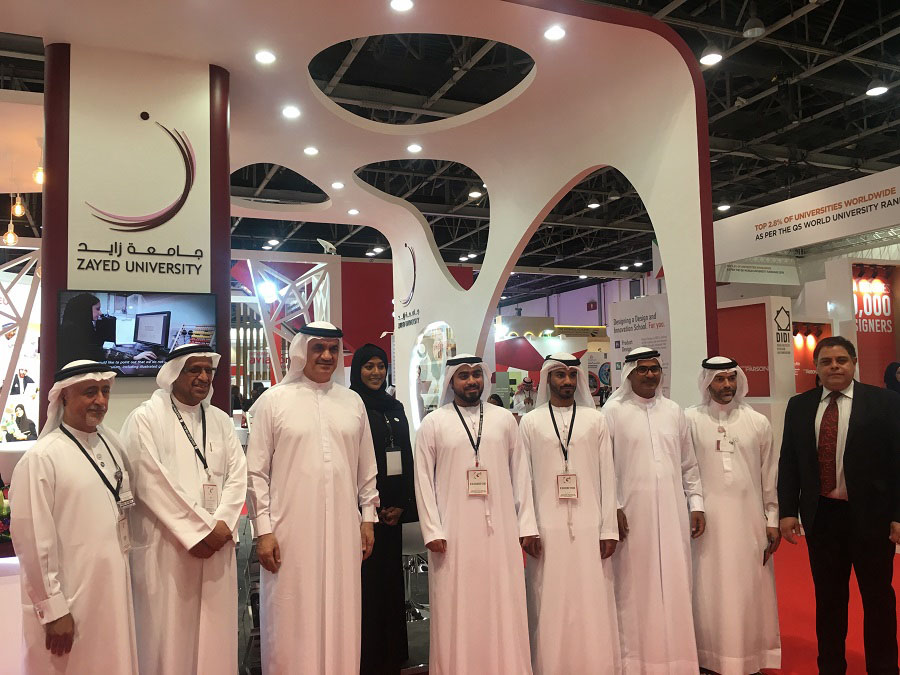 The 30th edition of the Gulf Education and Training Exhibition (GETEX) - the region's most trusted education, training and professional development show - opened today (Thursday, April 12, 2018), at the Dubai International Convention Centre, to cater to the rising academic aspirations of the student community in the UAE. The Spring edition of the exhibition, which runs until April 14, 2018, is being held under the patronage of the UAE Ministry of Education. Featuring more than 250 leading universities and training institutes from across the world, the show presents an array of undergraduate and postgraduate academic and occupational courses to help over 35,000 local and expat students who are actively looking for higher education, professional development, and training options.
The opening ceremony was held in the presence of HE Ahmad Abdul Karim Julfar, Director General, Dubai Community Development Authority. HE Julfar emphasized on the importance of education as one of the basic pillars of the comprehensive and sustainable development process. He pointed out that the UAE pays great attention to the advancement of education under the guidance of the country's wise leadership in developing a world class high education system to prepare the youth for the future.
HE Julfar added: "The UAE has always sought to attract the best universities and to provide the best academic programs and educational opportunities for students, citizens and residents from across the region and the world. GETEX 2018 proves to be a major boost to national efforts aimed at expanding investment opportunities in education based on technology by attracting new universities and specializing in vital fields such as Artificial Intelligence and the Internet-of-Things (IoT). We look forward to the next editions, which will undoubtedly achieve a higher level of success and excellence."
With a focus on academic, occupational and industry education, professional development and continuing education; student counselling and career advisory, the exhibition is conducting a series of career-oriented seminars and beyond-classroom activities, aimed at inspiring youth to develop their hobbies into successful careers. The GETEX Counsellors Forum, a session that facilitates sharing of insights from students and guidance counselors who practice in the region and other MENA countries, is another major highlight. The face to face meetups during the event will enable students and parents to explore a wide range of course options, admission policies and learn about campus features, leading to spot decisions and submission of student applications.
Rapid advancements across various sectors have made it imperative for learners to keep themselves updated with today's most-sought-after skill sets. It is equally important for education providers to constantly interact with the student community to communicate recent advances, courses and their rising relevance, the quality of course delivery and so on. GETEX's interactive platform provides an opportunity for regional and global education providers to interact with a large number of students of diverse nationalities.
Anselm Godinho, Managing Director, IC&E, organizers of GETEX, said: "With the Middle East's student populations growing at double-digit rates each year, the region's higher education sector is booming with a robust compound annual growth rate forecast of 7.3 and 5.3 per cent in private and public enrollments respectively. Over 123,500 students are expected to enroll in private universities and 61,551 students in public universities by 2020. Learners here are aggressively pursuing world-class education, and we are confident that this edition of GETEX will help them simplify their journeys by providing proper guidance."
GETEX caters to different student groups based on the courses on offer at the event and successfully matches university seekers with educational service providers. Now on its 30th year, the exhibition has established a reliable network with schools, colleges, universities and other educational institutions as part of its ongoing efforts to support and guide the aspirations of the region's ever-evolving student community. The exhibition is being organized by International Conferences and Exhibitions (IC&E).
Dates and Timings for GETEX Spring 2018
Friday, 13th April 2018: 3:00 pm to 9:00 pm
Saturday, 14th April 2018: 11:00 am to 7:00 pm
Entrance to the show is free. For more information, please visit: http://www.mygetex.com/.
Categories