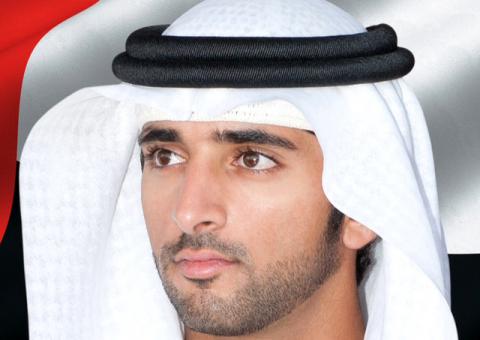 20 scholarships for outstanding high school students
HBMSU's Board of Governors appreciates grant of Crown Prince of Dubai and President of University
UAE, July 6, 2014 - Hamdan Bin Mohammed Smart University (HBMSU) has revealed that H.H. Sheikh Hamdan Bin Mohammed Bin Rashid Al Maktoum, Crown Prince of Dubai and President of HBMSU, will be awarding 20 scholarships for outstanding senior high school students. The scholarships will enable the students to continue their march towards scientific and academic excellence by joining one of the Bachelor Programs available at HBMSU. In addition, the scholarships will also meet the aspirations of the students of the Arab World, as these programs comply with the highest standards of creativity, innovation and international best practices that keep pace with Smart transformation.
The H.H. Sheikh Hamdan Bin Mohammed Bin Rashid Al Maktoum Scholarships program has a particular importance as a gateway that gives outstanding learners the opportunity to benefit from the quality academic programs available at HBMSU. The university is unique in being the first in the Arab World that has adopted the Smart learning approach based on a combination of the latest technologies and the best innovative educational methods.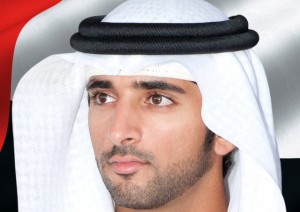 H.E. Lieutenant General Dahi Khalfan Tamim, Deputy Chairman of Dubai Police and General Security, Chairman of HBMSU Board of Governors, said: "We are delighted to sponsor 20 students who have excelled academically. This grant is aimed at stimulating scientific and academic excellence, along with the development of young talents that are capable of leading the growth in the future. The sponsorship program reflects HBMSU's absolute commitment by embodying its mission centered on achieving a new breakthrough in education and preparing a socially and academically qualified generation that is able to compete globally and continue to lay the foundations of the comprehensive renaissance in the UAE."
"We continue our move at a steady pace towards strengthening our leading role in enriching the knowledge and achieving a new breakthrough in education, guided by the directives of H.H. Sheikh Hamdan Bin Mohammed. He has provided untiring support that has been the mainstay in elevating the status of HBMSU as a center of intellectual, cultural enlightenment and scientific and academic excellence in the Arab World. Driven by H.H. Sheikh Hamdan Bin Mohammed's vision and confidence, we are intensifying our efforts to improve academic programs based on international best practices and innovative teaching methods that keep pace with accelerated technological progress. This will contribute effectively in the UAE's drive towards smart transformation, which is taking proactive steps to reach the ranks of the top five governments in the world by 2021," added Khalfan.
The applications for H.H. Sheikh Hamdan Bin Mohammed Bin Rashid Al Maktoum Scholarships program is currently open and the awardees/grantees will be primarily selected based on their high school grades and their compliance with admission requirements of their selected HBMSU program.
HBMSU is composed of various academic departments that include the e-School of Business and Quality Management, e-School of Health and Environmental Studies and School of e-Education. These colleges provide a comprehensive range of academic programs for undergraduate studies and graduate learners.
Categories