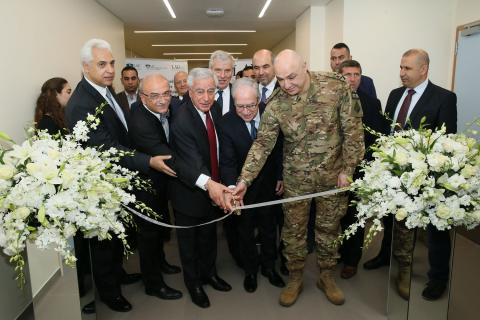 Prevention and treatment of Stroke in one center!
Under the patronage of his excellency the minister of public health Ghassan Hasbani, LAU Medical Center – Rizk Hospital inaugurates the first comprehensive stroke center in the country, during a press conference organized at the medical center. Present at the conference was Mr. Elie Zeytouni representing Minister Hasbani, General Joseph Aoun Lebanese Armed Forces Commander, Dr. Antoine Zoghbi President of the Lebanese Red Cross, Dr. Joseph Jabbra President of LAU and Dr. Michel Mawad Dean of the Gilbert and Rose-Marie Chagoury School of Medicine at LAU, Mr. Sami Rizk CEO of LAU Medical Center-Rizk Hospital, media members and social influencers.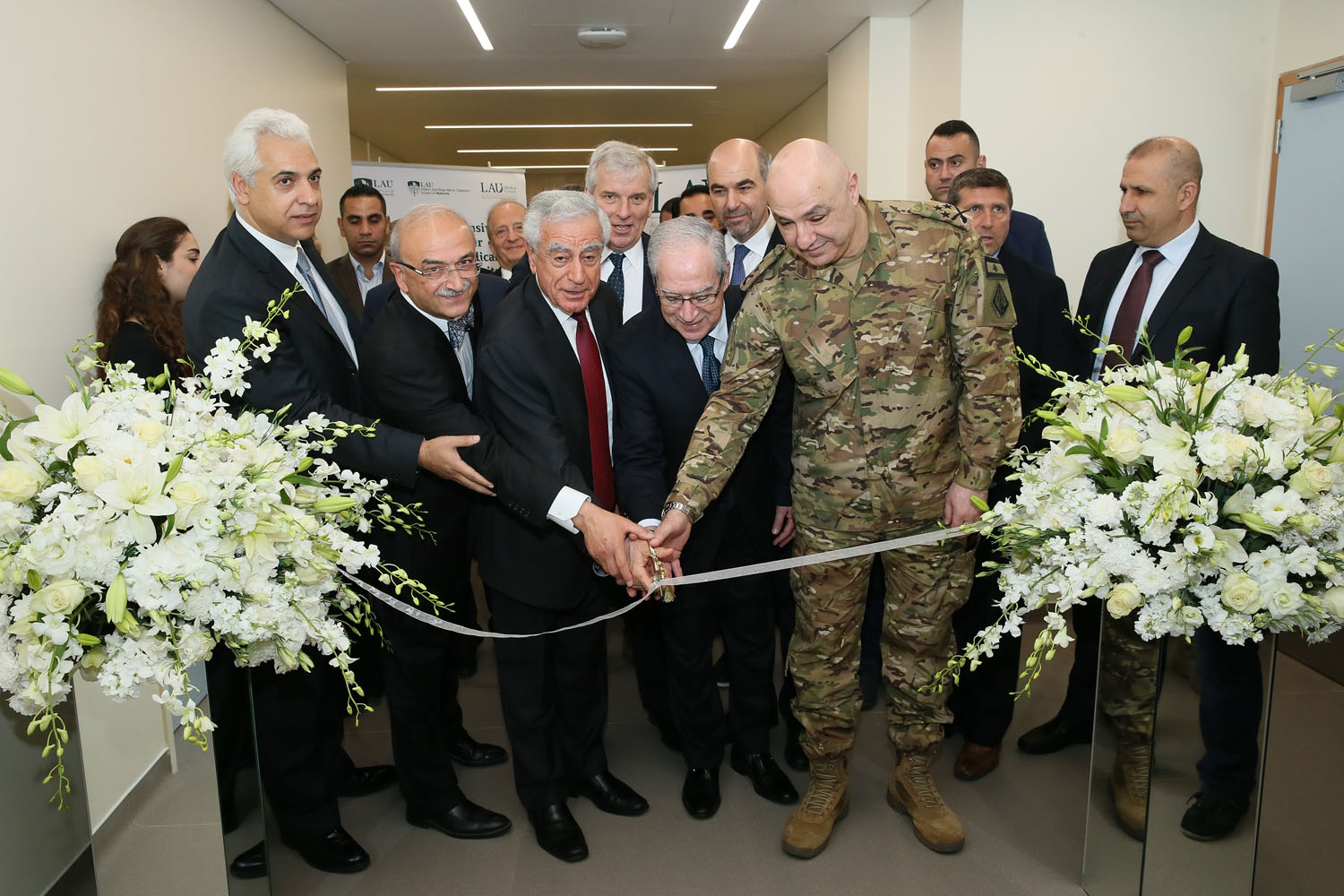 The conference started with a live transmission of a drill conducted by a Lebanese army helicopter, transporting a patient with a stroke to the LAU Medical Center-Rizk Hospital, to emphasize the importance of a quick treatment in securing the best results for patients suffering from a stroke.
Following the drill, Dr. Joseph Jabbra, President of LAU gave a speech, and explained the idea behind founding another specialized treatment center: "We at LAU aim to provide integrated medical solutions within our medical center facilities, by establishing this facility that combines cutting-edge equipment and high-level expertise from different departments working together to save patients' lives."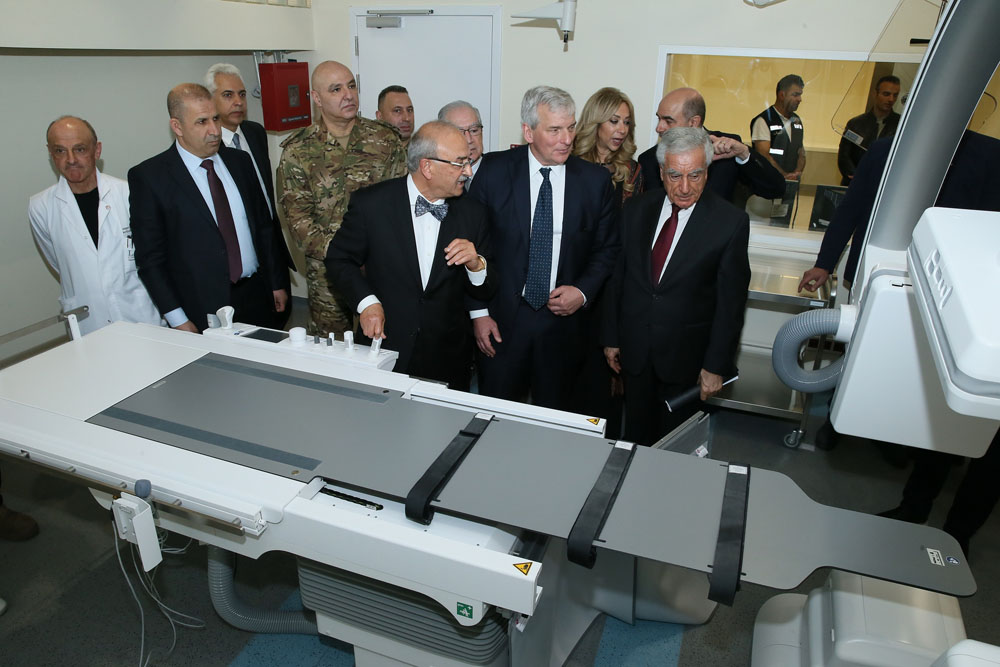 In his turn, Mr. Sami Rizk, CEO of LAU Medical Center-Rizk Hospital stated: "This hospital has been a pioneer in offering the Lebanese many first medical achievements over almost 100 years of existence. Among these firsts was the first Kidney Transplant from a living donor in Lebanon, the opening of the first non-profit blood bank, and later became the first national blood transfusion center, one of the first heart transplants in the country. And today, we are proud to open the first Comprehensive Stroke Center in Lebanon. As a leading Academic Medical Center in the region, it is very important that we work together as a multidisciplinary team to offer comprehensive and up-to-date treatment solutions to complicated medical conditions such as stroke"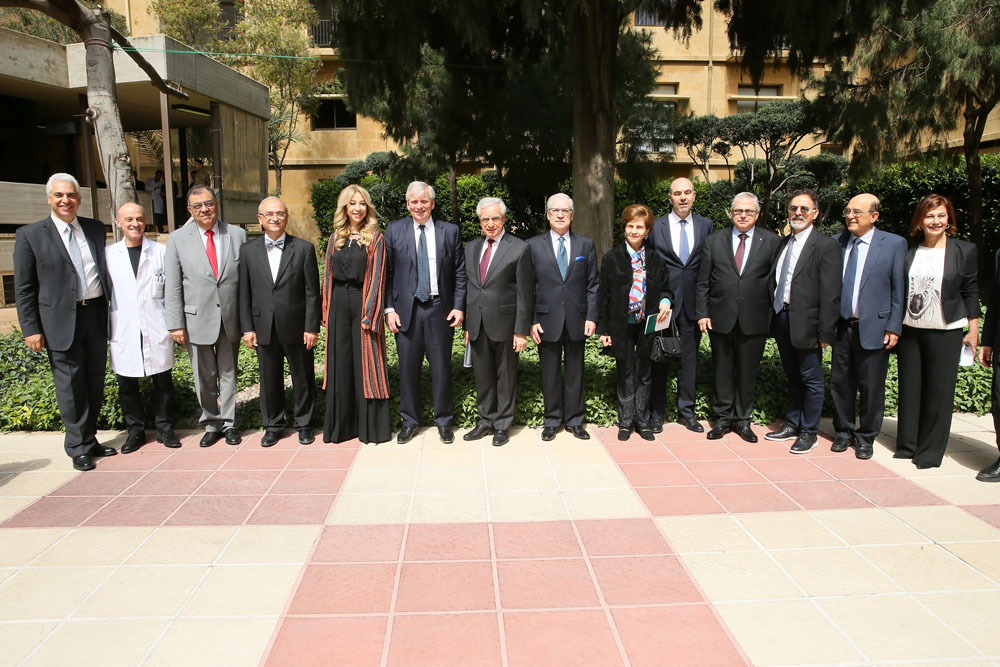 "Stroke is one of the most serious and widespread medical emergencies in the world. In Lebanon, Stroke is thought to be the second-leading cause of death and one of the leading causes of disabilities. We are today opening a Comprehensive Stroke Center for the diagnosis and treatment of cerebrovascular disease and stroke. With the cutting-edge technology it offers and its multidisciplinary stroke team, LAU Medical Center-Rizk Hospital has become the point of reference for stroke-related diseases in Lebanon." Commented Dr. Michel Mawad, Dean of the Gilbert and Rose-Marie Chagoury School of Medicine at the LAU.
In the end, Mr. Dan Raffi, the Senior Director Neurovascular EMEA of Medtronic, said: "we are proud of the collaboration between Medtronic and the Gilbert & Rose-Marie Chagoury School of Medicine aiming to provide the best care through our medical technologies, services, and solutions."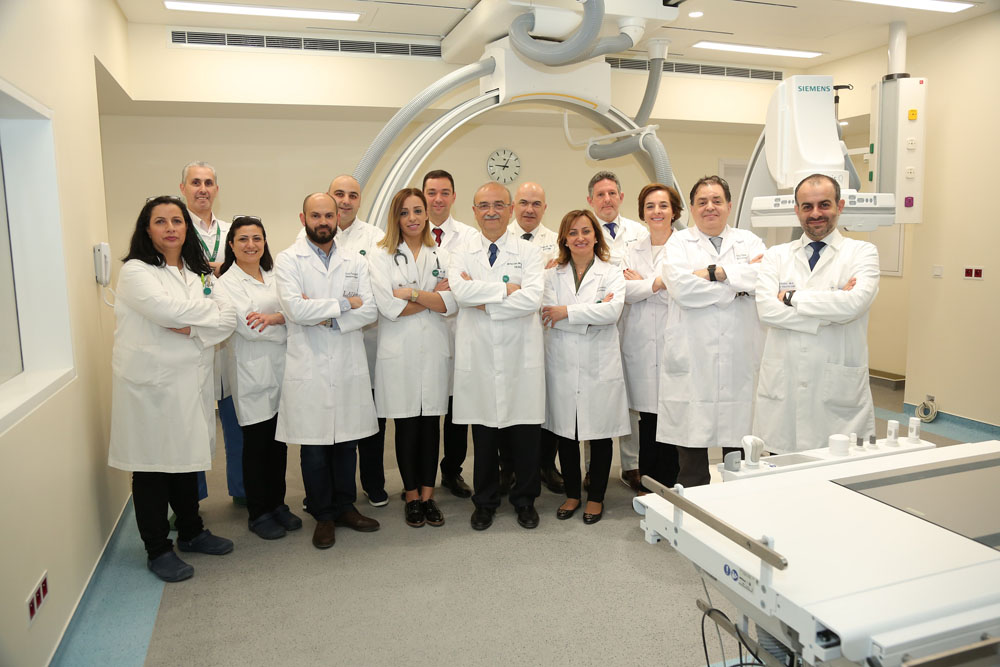 Following the conference, General Aoun and LAU Medical Center – Rizk Hospital representatives cut the ribbon of the new facility and announced the official opening of the Comprehensive Stroke Center.
This center prides itself by fast response time in treating stroke, a multidisciplinary team of specialists, cutting-edge technology and latest international treatment guidelines to secure the best outcome for stroke victims.
About LAU Medical Center-RH:
LAU Medical Center-Rizk Hospital is a leading academic medical facility that serves as the primary teaching hospital for LAU's schools of Medicine, Nursing, and Pharmacy.
LAU Medical Center-Rizk Hospital is renown in the community for its long tradition of fostering excellent health through caring about the well-being of each of its patients.  Keeping the best of its traditions, LAU Medical Center-Rizk Hospital has evolved since its beginnings in 1925 to become one of the leading hubs for comprehensive patient services.
Under the stewardship of physicians who are often leaders in their respective fields, LAU Medical Center-Rizk Hospital continues to set the highest community standards in ethics and patient safety.
LAU Medical Center-Rizk Hospital is committed to continuing to build on its excellence in patient care, clinical outcomes, teaching, and scholarship by investing in human resources as well as cutting-edge technology.
Categories