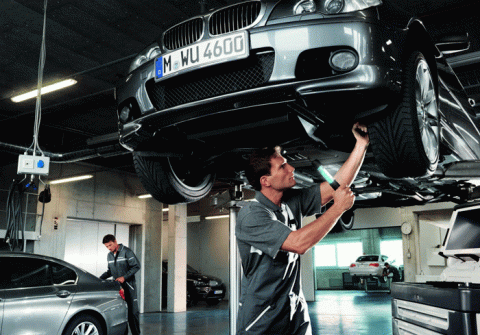 3 July 2014 - Beirut- With temperatures starting to soar, Bassoul-Heneine sal, BMW Group importer in Lebanon has exclusive tips for customers embarking on journeys this summer. Paying heed to these useful tips, will ensure that any journey during the hot summer months, will be an enjoyable one.
Servicing
The extreme weather puts excessive strain on mechanical components like cooling systems, batteries, tyre pressure and the air conditioning system, so if you have not yet had time to book your car in for a service before summer, here are a few self-check tips you can do at home to at least make sure your car is in top working condition. Before you pull out of the driveway you should check the owner manual in your vehicle for guidance on how best to check that your vehicle has:
Correct level of engine coolant
Oil is at the correct levels
The air conditioning works efficiently
A full tank of fuel. Never leave it until you reach your reserve!
Tyres have sufficient and correct air pressure
Tyres have tread depth of at least 3mm, the recommended depth
Check the Pressure & Tread of your Tyres
Never underestimate the importance of having your tyres in pristine condition. One should make sure that one has the correct tyre pressure in all four tyres. For the 'correct' tyre pressure, BMW suggests going by what is listed on the side of the driver's door, on the glove compartment door, or in the owner's manual.
While you're looking at the tyre tread, keep an eye out for an uneven wear pattern. 'Uneven' means the tyre is more worn on one edge. This usually means you need a wheel alignment. Also, run your fingers along the tread and feel for lumps. The presence of lumps could mean that the tyre is not balanced correctly.
Oil Change
Oil is the lifeblood of your car. It keeps hardworking engine parts running clean, smooth and most importantly, cool.  This is particularly important in the summer, since a hot engine needs all the lubrication it can get, and at high temperatures your engine's oil is really getting put through its paces.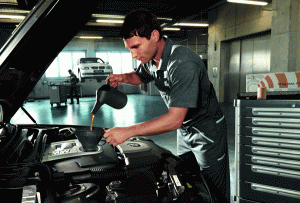 All service information including when the oil needs changing or topping up is projected on to the onboard computer in all BMWs making it easy and efficient for owners to receive service information.
Air Conditioning System
During the hot summer months, the AC requires more power than usual which puts pressure on the battery and generator resulting in the possibility of a break down. Ensure that cool air is coming out of the vents, otherwise please contact BMW Service. 
Brake Easy
Your brakes are the single most important safety feature on your car, especially in the summer when the roads can become slippery and overheated. So you need to make checking your brake linings a priority. Here are some signs that your brakes need to be checked:
Your brake pedal is very hard and resistant
Your brake pedal rests too low or too high
Indication or warning lights on the dashboard
Loud scraping and grinding sounds coming from the brakes
If you have any doubt about whether or not your brakes are working in tip top condition, you should contact your authorised agency partner's service centre.
Buckle Up
Be it summer or really anytime of the year, safety is paramount and the easiest way to increase your chances of survival in the case of an accident is to wear your seat belt. While this is not only for just summer, it is an important point to note at all times. Not wearing a seat belt puts you at an increased risk for more severe injuries or even fatality in the event of an accident. BMW recommends that this isn't just necessary as the driver, but for every passenger in your vehicle too. Seat belts really do save lives, and being caught without one can cost you on your insurance too! 
Insurance & Roadside Assistance
If you are planning road trips across the region this summer, make sure that you have adequate motor insurance to cover you on the road or if you are involved in a collision. Also check with your insurance company what your road side assistance entitles you to.
 In Case of an Emergency…
As well as offering a whole host of 24-hour roadside assistance options and top notch insurance packages, BMW also recommends that you stay calm and follow the below steps in the case of an emergency:
Turn your hazard lights on and park on the far right lane of the road out of the way from other drivers.
Keep your boot open and use your red-emergency triangle to warn other motorists that you are stationary. 
Bassoul-Heneine sal:
Bassoul-Heneine sal is the exclusive importer of the BMW Group in Lebanon, and the oldest BMW importer in the world. Throughout its illustrious history, dating back to 1951 with the establishment of Bassoul-Heneine & Co., the company has built a wealth of expertise, knowledge and trust among its loyal customers desiring BMW and MINI automobiles.
www.mini-lebanon.com
Facebook: https://www.facebook.com/LebanonMINI
Twitter: https://twitter.com/MINI_Lebanon
Instagram: @minilebanon
YouTube: http://www.youtube.com/MINILebanon
For questions please contact:
Bassoul-Heneine sal
Email: nkhalife@bashen.com
Email: gerard.s@actionprgroup.com
Categories