Company introduces new high-performance rackmount appliances, workstations and storage solutions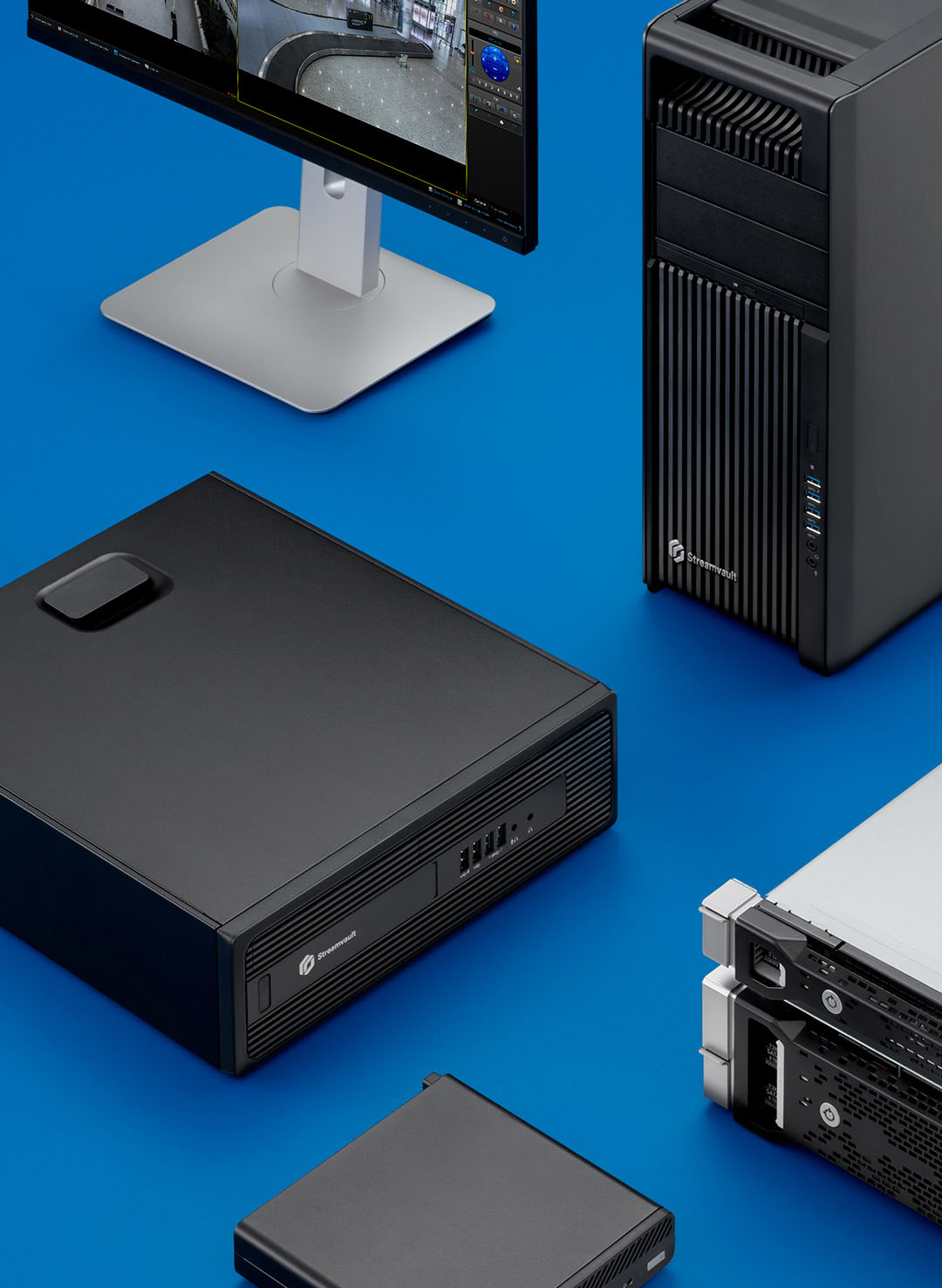 Genetec's Streamvault Portfolio
Genetec Inc. ("Genetec), a leading technology provider of unified security, public safety, operations, and business intelligence solutions, has unveiled new additions to its Streamvault™ line of turnkey security infrastructure solutions. Starting this fall, Streamvault will offer a wider selection of high-performance rackmount appliances, workstations and storage options.
Streamvault physical security infrastructure appliances provide a turnkey experience for installations of all sizes, whether a project requires a compact appliance for small sites or the scalability of a rackmount, enterprise-class installation. Each unit is delivered pre-installed and pre-tested with Genetec™ Security Center, the company's open-architecture, IP-based unified security platform. The Streamvault™ line of turnkey security infrastructure network appliances will be a good fit for education and corporate campuses, transportation, stadiums and critical infrastructure applications.
Integrators and end-users alike will benefit from reduced system design complexity, straightforward, guaranteed performance, and reduced deployment and maintenance times. The Streamvault devices ship ready-to-use, out of the box, offering an efficient procurement and technical support experience.
"With the growing complexity of security systems, clients are increasingly asking for streamlined project design and deployment options," said Jean-Pierre Picard, Product Marketing Manager for appliances at Genetec. "By expanding the Genetec Streamvault portfolio, we're able to bring the convenience of a turnkey network appliance to customers of all sizes, from small installations to very large unified projects," added Picard.
Streamvault solutions are also designed with the latest cybersecurity standards. Each unit is delivered pre-hardened to safeguard security systems and their supporting networks against cyber threats. Genetec also delivers frequent updates to help customers and systems integrators protect units already deployed in the field against new threats and potential vulnerabilities.
The new Streamvault line offerings will include: turnkey high-performance rackmount appliances that scale up to over 2000 cameras, as well as workstations designed to provide smooth playback of high-resolution video streams. A variety of storage options are available, including Direct-Attached Storage (DAS), Network-Attached Storage (NAS) and Storage Area Network (SAN). System architects will be able to work directly with Genetec experts to design their security infrastructure with confidence, and guarantee it meets or exceeds performance and storage expectations.
The expanded Streamvault line complements the existing line of all-in-one network appliances from Genetec, and delivers the same performance and unified experience that made Genetec the only open-platform video management system (VMS) provider to achieve a global top-5 ranking* for back-end video surveillance equipment.
*Information based on IHS Markit, Technology Group, 2017 Video Surveillance Market Share Database [Market share estimates for back-end video surveillance equipment: World (ex. China)], 2017 Access Control Intelligence Database, and 2017 ANPR & Detection Sensors Report. Information is not an endorsement of Genetec, Inc. Any reliance on these results is at the third party's own risk. Visit technology.ihs.com for more details.
 For more information on Streamvault, please visit: www.genetec.com/solutions/allproducts/streamvault-turnkey-security-infrastructure-solutions genetec.com
Categories