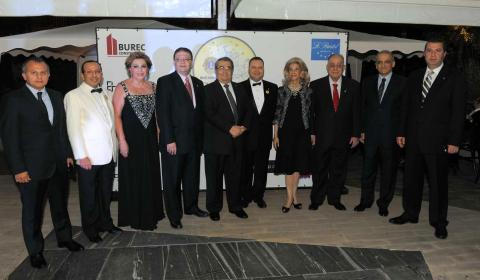 Beirut, May 2nd, 2014: The Beirut Dream Lions Club, headed by Mr. Mohamed Halwani, held a gala dinner at Villa Linda Sursock in Ashrafieh, on Thursday May 1st, at 8:30 PM.
The high profile event gathered many participants from the social and political spheres in the country, including a number of politicians and socialites, cultural figures and press people. The Lions Club honored during this gathering, Former Minister Abdullah Farhat and Mayor of Beirut Engineer Bilal Hamad. Also acknowledged at the same event were Mr. Romeo Lahoud, and the General Manager of Solidere, Mr. Mounir Doueidy and Chairman of the Housing Bank Professor Joseph Sassine along the renowned artist Michel Elefteriades.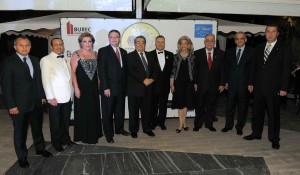 The President of the Club, Mr. Halwani stressed that the gathering is honoring personalities who had and still have their clear prints on the most vital areas and sectors in Lebanon. "This group of figures has a bright contribution in leveraging the social and economic and environmental standards for the local community," he added.
Lions Club International is the world's largest service organization, with over 1.3 million members in over 200 countries and geographic locations.
Categories