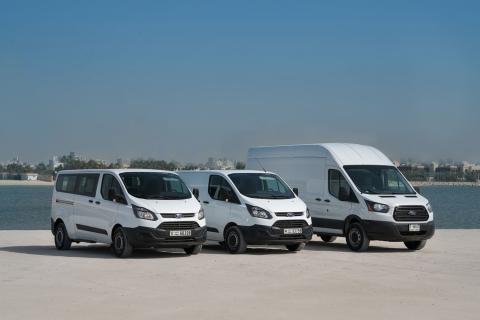 Versatile and trusty Transit enjoys rapid rise in popularity in the Middle East
Further growth expected as Ford expands its Transit fleet and more and more businesses adopt the world's best-selling van brand
The Ford Transit offers complete peace-of-mind proposition for fleet operators and SME businesses who need a safe and reliable tool to get the job done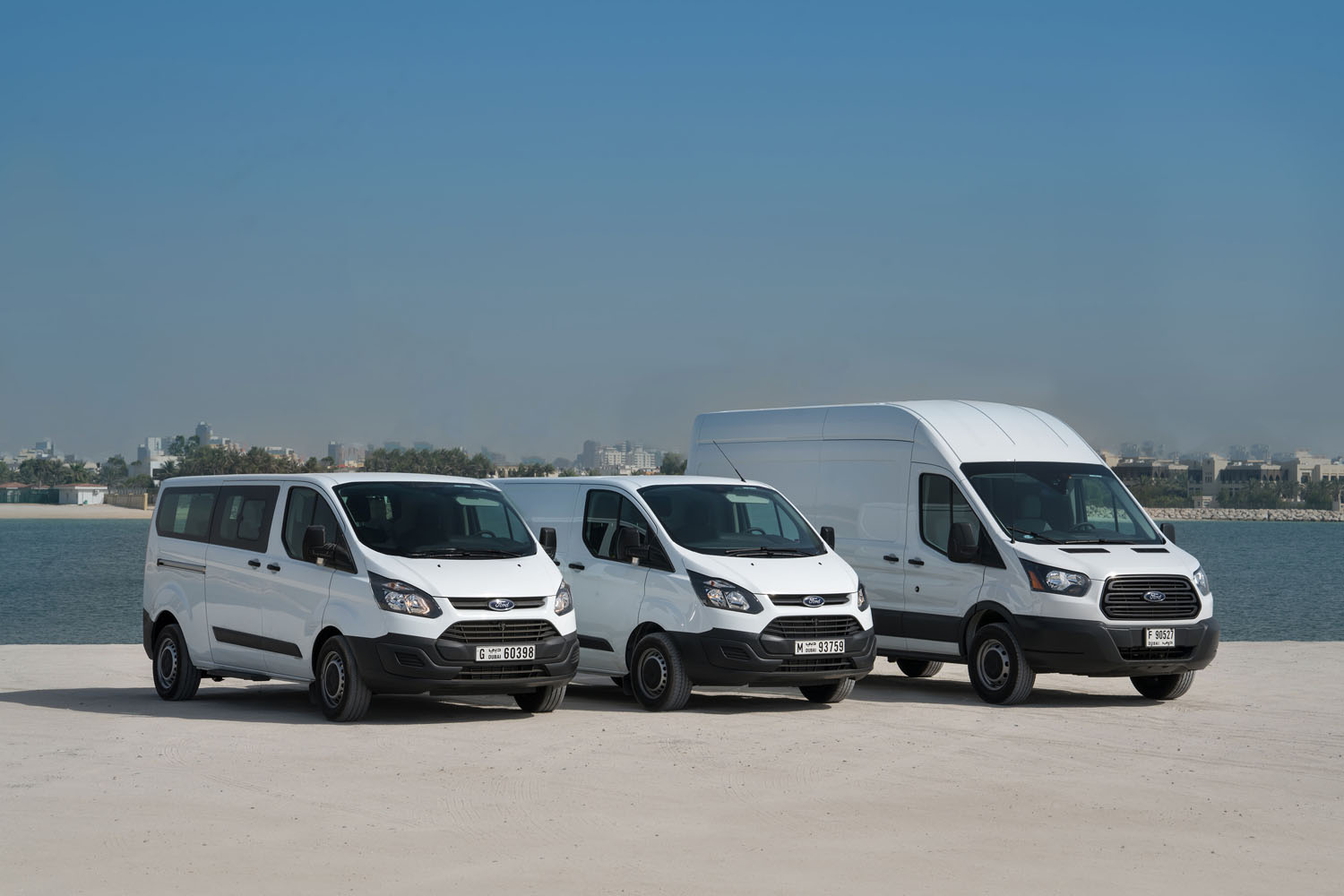 The Ford Transit has quickly established itself as the fastest growing van brand in the Middle East by charting an incredible 240 per cent boost in regional sales for 2017.
Key partnerships in Saudi Arabia, the UAE and Kuwait during the year helped fortify the Transit's foothold in the region, and with a number of new products and innovations expected in 2018, Ford Middle East is expecting to further grow its volumes this year.
"Businesses have relied on Ford Transits to get the job done for over 50 years, and we're extremely happy that customers in the Middle East are beginning to see the Transit as a versatile and essential business tool," said Terry Rayner, Commercial Vehicle Director for Ford Middle East and Africa. 
Emergency vehicles
The Dubai Corporation for Ambulance Services (DCAS) was an early adopter of the Transit-based emergency unit, and debuted its "Ambulance of the Future" during the Arab Health Exhibition and Congress in January. DCAS already has a number of Transit-based ambulances on fleet, and the next generation version is safer, both for paramedics and patients, and packed with technology that helps monitor every facet of the vehicle's use and performance.
Ford is also being considered for a number of other ambulance tenders around the region as the industry turns towards the Transit for its built-in safety attributes and convertor-friendly configuration. 
Versatile operator
Ford secured a number of key contract wins across the region in 2017 including significant orders from SOUQ and DHL, both of which see the Transit as a reliable, safe and economical machine for their delivery operations.
The Transit's unparalleled versatility was on show during the Gulf Food Manufacturing Show last November when Ford debuted its Transit Custom refrigerated van. With a cavernous interior, wide opening rear doors and a powerful chiller unit, the van can be specified for chilled or frozen goods delivery – making it an attractive package for inner city operators and timely delivery of temperature sensitive packages.
Economical solution
With the recent rise in fuel prices, interest in the diesel-powered Transit Custom has grown as fleet operations and SME companies look for cleaner and more efficient vehicles.
The Transit's latest generation Ford 2.2-litre Duratorq turbo diesel engine has been developed with the latest turbocharging, fuel injection, combustion system, structural design and low-friction technologies to deliver significant improvements in fuel efficiency, performance and operating refinement, while also providing outstanding durability and low cost-of-ownership.
With a typical fuel economy of 15 km/litre and an 80-litre fuel tank, the Transit delivers an unrivaled combination of power and economy by providing a full 1,200 km range between fuel stops, with significant savings in running costs when compared to petrol-powered rivals.
Expanding portfolio
Ford's Commercial Vehicle range will expand to include three new versions of the Tourneo; the Kombi (entry level for employee transportation), mid-series (for hotel/airport shuttle and travel operator use) and Premium (for business executive and luxury transportation use).
The team also plans to announce new vehicles for the region at the Arabian Travel Market Show in April, and other vehicles throughout the year as Ford looks to progressively expand its Transit range in line with regional customer requirements.
Dedicated services
Launched in Saudi Arabia and the UAE, the Transit Mobile Service Fleet will continue to grow across the region throughout 2018. The service is designed to keep customers on the road by providing them with roadside assistance, and it has met with tremendous success since its introduction in 2017.
In the UAE, Al Tayer will launch an industry leading three year, 100,000 kilometre maintenance pack (including brakes) with all Transits sold in the Emirates. This provides a "Gas and Go" proposition which means the customer has total peace of mind and a cost effective ownership experience.
Ford's dedicated Commercial Vehicle business team is based in Dubai. The team covers product development, business development, and sales and marketing, and is focused on growing its business through the region and generating new customer propositions. For more information, please visit Ford's Business Solutions MEA LinkedIn page here.
Categories