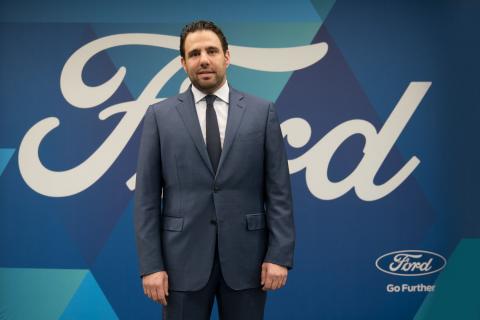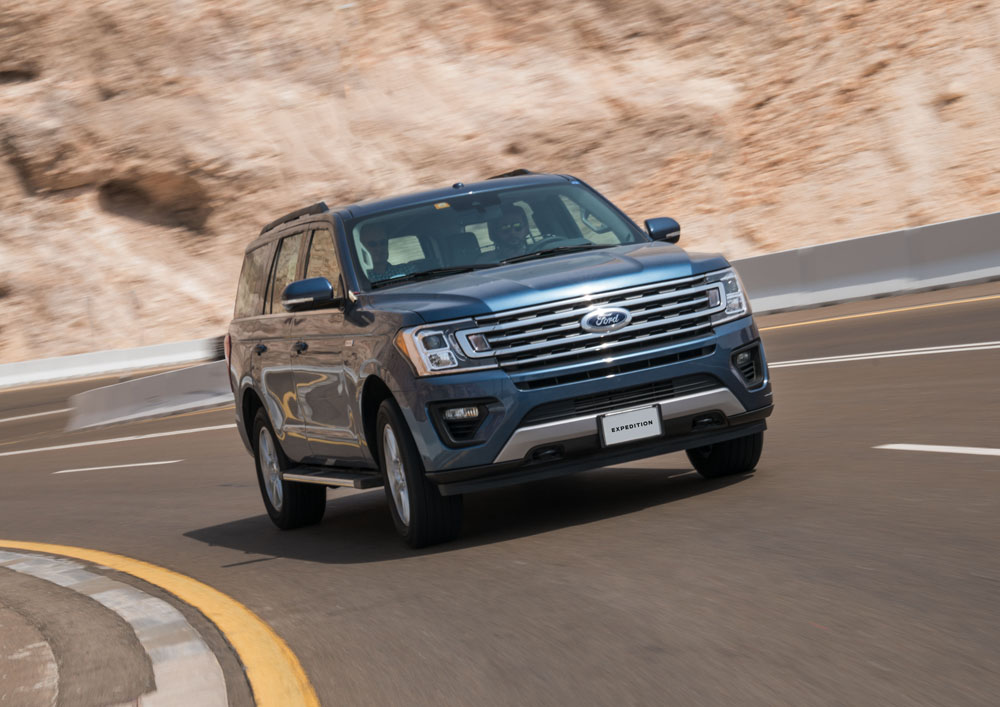 Ford saw its market share in almost every automotive segment in the Middle East rise in 2017, most significantly in the mid-size crossover utility and full-size sedan segments, at a time where the overall industry continued to decline. The company registered increased demand for the Ford Edge as well as Taurus, among other models, despite their respective segments shrinking overall, according to the company's data.
Ford's positive performance also saw a four-percentage point growth in retail sales, which, combined with the growth across the more profitable truck and utility segments, meant the brand made robust gains in the region, despite a weakened industry.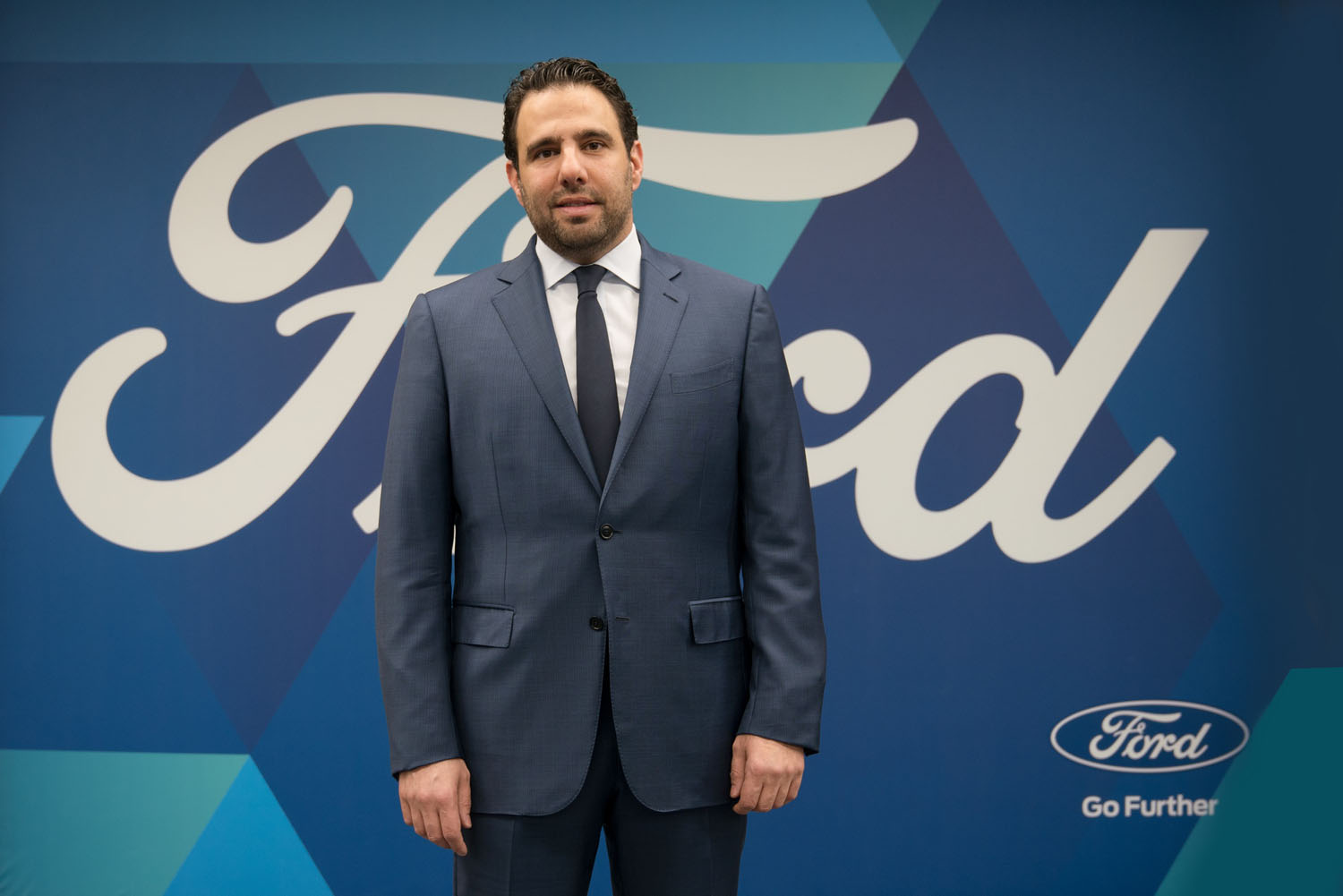 These strong performance indicators were mainly driven by having the right products at the right time, continued improvement of the distributor network and retail experience, as well as offering the right solutions for fleet customers, according the Ford Middle East's managing director, Thierry Sabbagh. "Our focus on the business remained laser-sharp," Sabbagh said. "We worked with our dealers to provide them the tools to help them succeed whether on the product mix, the value for money equation, or even the sales and after sales experience. We finished the year on a strong note giving us an excellent base to start from for 2018."
Improved Distributor Network
This year, Sabbagh is confident that the industry will stabilise and grow, and he says Ford and its distributor network are ready. In 2017, Ford dealers continued to invest in a stronger distribution network with new sales and service points opening in the region. Ford also appointed a new distributor for both Ford and Lincoln brands in Kuwait, Alghanim Auto, and recently assigned the Iraqi territory to its new distributor, Al Kasid Group.
Strong Products
Ford's popular lineup of products, especially crossovers and utilities, continued building on their success in 2017, with Ford's mid-size crossover Edge registering an increase of 27 per cent while the industry segment was estimated to have decreased by about 30 per cent. Similar trends were seen for the full-size Taurus, which remains Ford's best-seller in Saudi Arabia.
Sabbagh is positive that with the arrival of the new generation Expedition, Ford's robust SUV lineup will become the youngest lineup available in a highly competitive scene for 2018. Ford expects demand for its refreshed models, from the very compact EcoSport to the full-size, fully capable, Expedition, to be highly enthusiastic.
That strong momentum doesn't stop at Ford's legendary SUV lineup. With over 100 years of Built Ford Tough truck heritage, F-Series just registered an unmatched 41 straight years as America's best-selling pickup. And the F-150 performance in the Middle East is seeing that boost thanks to the legendary Raptor that continues to take the region by storm.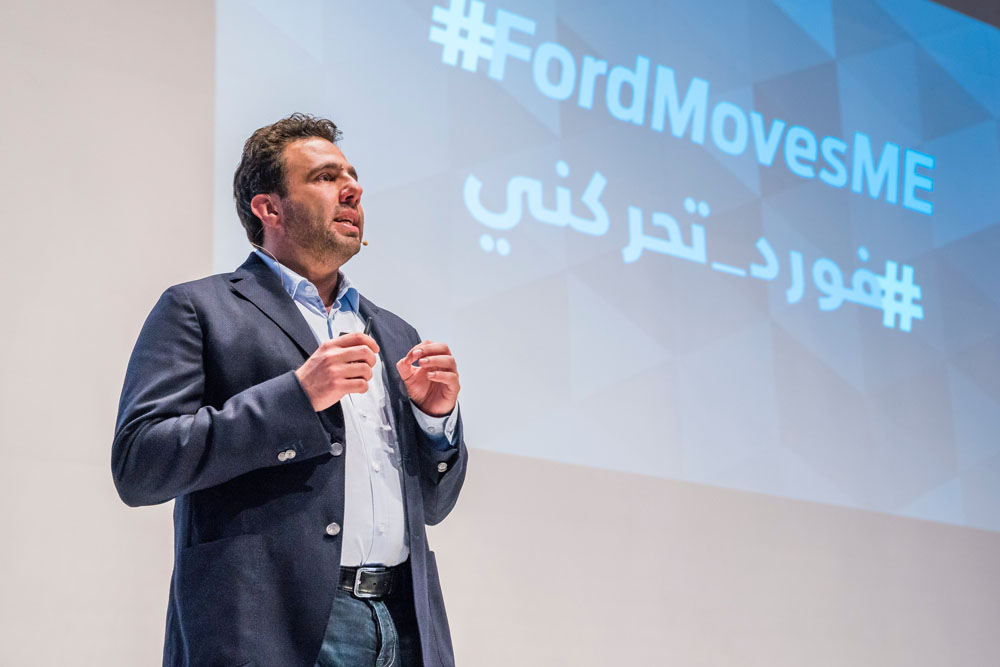 "F-Series celebrated 41 years as America's best-selling truck – and the 2018 model, now in showrooms across the region, continues that legacy with a host of segment-leading features, advanced powertrains and unparalleled capability," Sabbagh added. "In fact, our performance and technology innovation is stronger than ever across the board with unique features like the Arabic voice-activated Sync 3, our highly efficient and award-winning EcoBoost® engine technology, and our driver assist technologies coupled with industry leading safety features."
Fuel-Efficiency Across the Board
With fuel economy and efficiency gaining prominence on the list of consumer demands in the Middle East, Ford's multi-award winning turbo-charged engine technology continues to receive more and more demand, especially as consumers realise the unique benefits the EcoBoost range offers in terms of fuel economy without sacrificing performance.
EcoBoost engines power a vast range of models in the current Ford line-up in the Middle East, including the nimble Focus, the larger Taurus, utility vehicles like the Ford Kuga, Edge, Explorer, Expedition and even the mighty beast, the F-150 Raptor pickup. EcoBoost technology also lies behind the success of the Le Mans class-winning racer, the Ford GT supercar.
Commercial Vehicles
Ford's Commercial Vehicles team made a significant contribution to the business in 2017 by developing unique fleet solutions and securing key tenders in Saudi Arabia and the UAE. The globally best-selling Ford Transit – a byword for versatility and dependability in markets across the globe – has made major inroads into a range of commercial applications last year; one of which is the Dubai Corporation for Ambulance Services (DCAS) new "ambulance of the future", on show this week as part of the stand at the Arab Health Exhibition and Congress in Dubai.
Additionally, more and more SMEs also continue to look to Transit and its derivatives as the perfect partner that delivered exactly what these businesses needed in terms of capability, fuel efficiency and safety features. And just recently, large businesses such as Souq.com and DHL have adopted the Ford Transit as part of their growing fleets.
Lincoln Luxury
The Lincoln luxury brand is looking for a bright year in 2018, following a successful 2017. The brand remains committed to the Middle East and continues to grow its presence throughout the region thanks to dealers investing in stand-alone facilities and network expansions in the UAE, Kuwait and Saudi Arabia.
The newly-announced all-new Lincoln Navigator has received an outstanding welcome to the region, with demand outstripping initial supply. The ultra-exclusive Presidential range of trim options has also been greeted with enthusiasm from customers who are keen to push the limits of luxury even further.
Customer Satisfaction
One area that Ford has been relentlessly working with its dealer partners is customer satisfaction. According to Ford's own customer satisfaction survey, more and more customers are satisfied with the level of sales and after-sales services they are receiving from Ford dealers.
"This is a great success story that we should all be proud of and we commend both our dedicated teams and our dealer partners as they demonstrate their true commitment to the business," said Sabbagh. "As we continue to offer our latest product range, from our various dealership outlets, customer satisfaction is critical to our continued and sustained success."
Looking at the Future
While Ford's focus on trucks and SUVs remains unwavered globally and regionally, the company continues to have an outlook towards the future of mobility and electrification. "We remain focused on delivering solutions for the future," Sabbagh said. "During the Dubai International Motor Show last year, we announced that we will be introducing to our region four new hybrids in four years – and there continues to be more and more exciting news planned over the coming months as we head into an exciting 2018."
The big story for the region and the automotive industry is the much anticipated lift of the ban from women driving in Saudi Arabia which comes to effect in the second half of this year.
"This is a tremendous move, and one we're extremely excited to be involved with, from working closely with our retail partners to ensure they're ready for this momentous occasion, to implementing our Driving Skills for Life programme in the Kingdom for women for the very first time," Sabbagh concluded.
Categories