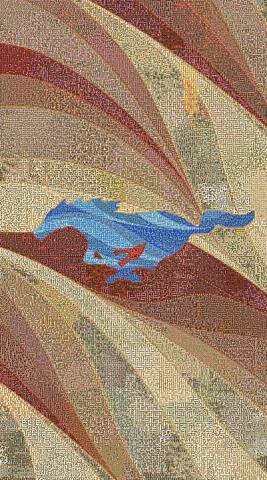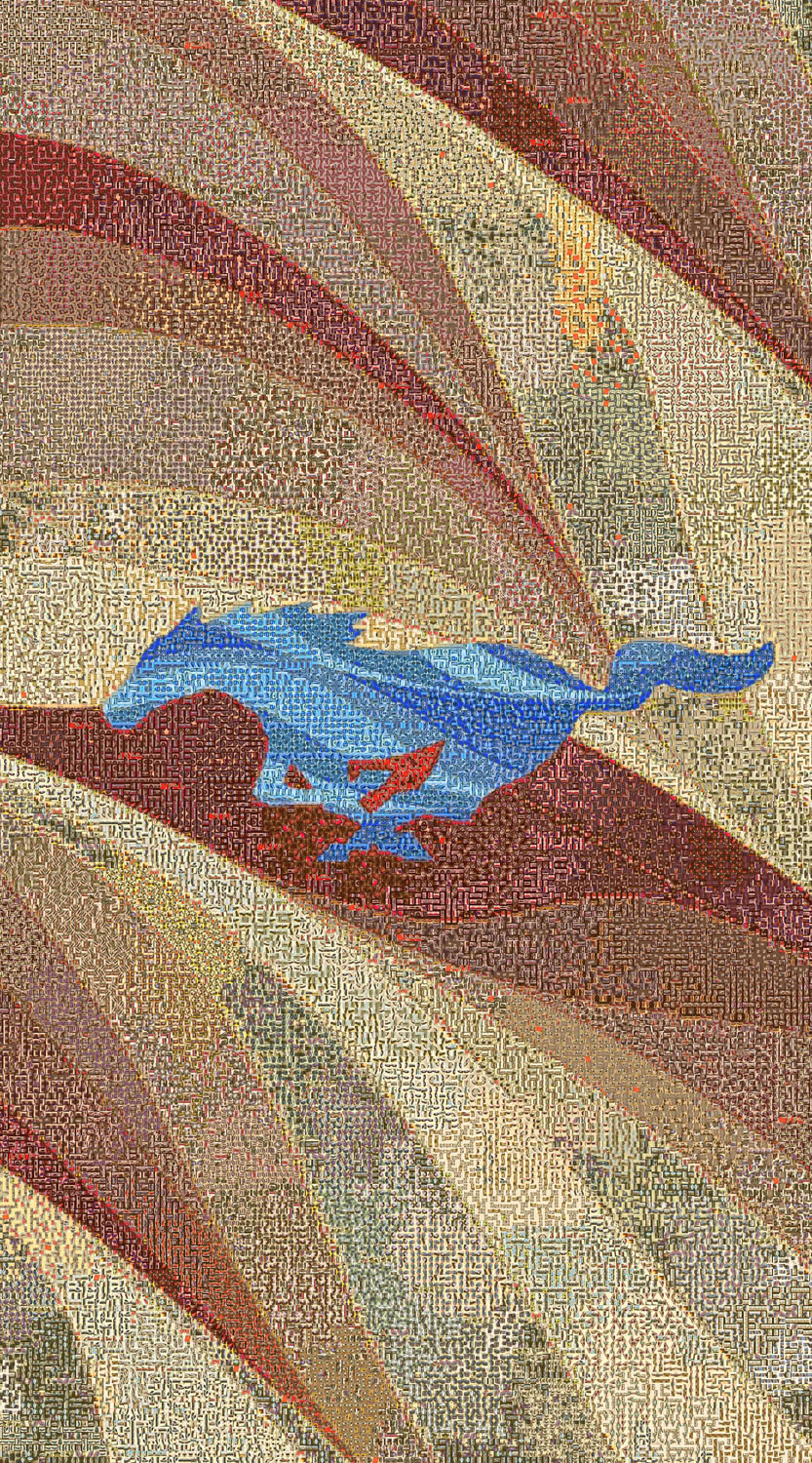 Ford sold 125,809 Mustang coupes and convertibles in 146 countries last year, making it the top-selling sports coupe worldwide for the third year in a row
Ford Middle East and Mustang enthusiasts in the region collaborated on producing a mosaic of the iconic Pony emblem made from hundreds of Mustang images using #Mustang54 on Instagram. Fans can zoom in to find theirs at Mustang54.me
Ford Mustang's broad appeal pushes it to the forefront of social media, outpacing its competition as most hashtagged car in the world
The legendary Ford Mustang turns 54 years old today and shows no signs of slowing down. Global demand for the new 2018 model has driven Ford Mustang to its third straight year as the best-selling sports coupe in the world, while its social media status as world's most hashtagged car proves that passion for this motoring icon is stronger than ever with fans of all ages.
Global Mustang registrations in 2017 totaled 125,809 cars, according to Ford analysis of the most recent new light vehicle registration data from IHS Markit. This data – compiled from government and other sources and capturing 95 per cent of global new vehicle volumes in more than 80 countries – puts Mustang ahead of all other sports coupe competitors worldwide.
"Demand for Mustang continues to be very strong," said Crystal Worthem, Marketing director, Ford Middle East & Africa. "Even more encouraging is that, with the updated 2018 Mustang shortly making its way to our region, customers will no doubt love all the great new technologies it will offer, including the all-new 10-speed automatic transmission, the new active valve performance exhaust, and of course, the 12-inch customisable digital instrument cluster which it gets from the Ford GT."
Of the nearly 126,000 vehicles registered worldwide, Ford reported 81,866 of those were registered in the United States, meaning just over one-third of all Mustang registrations are occurring in export markets. The most popular configuration worldwide is the Mustang GT with the 5.0-litre V8.
While sports cars have traditionally skewed toward male buyers in the United States, Mustang is increasingly finding favour with women. In an environment of relatively flat sports car sales to women, Ford research shows a 10 per cent gain in women buying Mustang in the last five years.
Since global exports began in 2015, through December 2017, Ford has sold 418,000 Mustangs around the world.
Sports coupes, as defined by IHS Markit, include two-door and convertible models.
Social Media Superstar
While the Ford Mustang was born in the 1960s, its enduring legacy means it currently enjoys unparalleled social media status all over the globe. It is the world's most hashtagged car* on Instagram for 2017. To celebrate Mustang's popularity, and to mark its 54th anniversary, Ford Middle East unveiled a stunning mosaic made of up of hundreds of regional Mustang fan photos neatly arranged to form the Pony car's iconic emblem, an exceptionally unique creation presented for the first time ever in the region.
In the lead up to Mustang Day, Ford asked fans in the Middle East to post pictures of their Mustangs to Instagram with the hashtag #Mustang54, with those images accumulated and compiled to create a mosaic – a first-of-its-kind in the region. Contributors can zoom in on the picture here to find their car's place in this epic image.
# # #
* Data not directly available from Instagram. Research carried out by Global Team Blue (GTB) in August 2017 based on Instagram searches with general calculations applied to exclude other areas the searched hashtag may relate to aside from cars
Categories