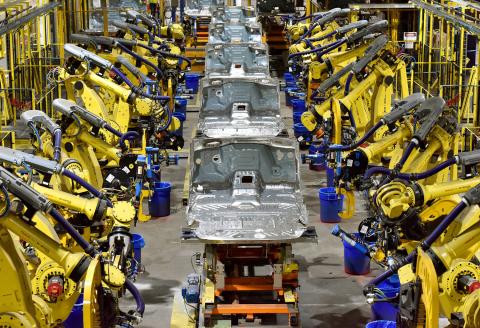 Ford is increasing production of two entirely new SUVs – the Lincoln Navigator and Ford Expedition – to meet surging customer demand ahead of their arrival in Middle East showrooms
A new $25 million investment brings Ford's total investment at Kentucky Truck Plant to $925 million and allows the company to increase manufacturing line speed; company has boosted production targets for full-size SUVs approximately 25 per cent since fall
Ford is increasing production of two popular full-size SUVs to meet surging demand for both all-new models ahead of their arrival in the Middle East. The Lincoln Navigator, the company's new all-new luxury SUV flagship, and the Ford Expedition – the smartest, most capable and most adaptable large SUV ever – have both undergone a complete redesign, building on the reputation the nameplates have forged in the region for quality, capability and power.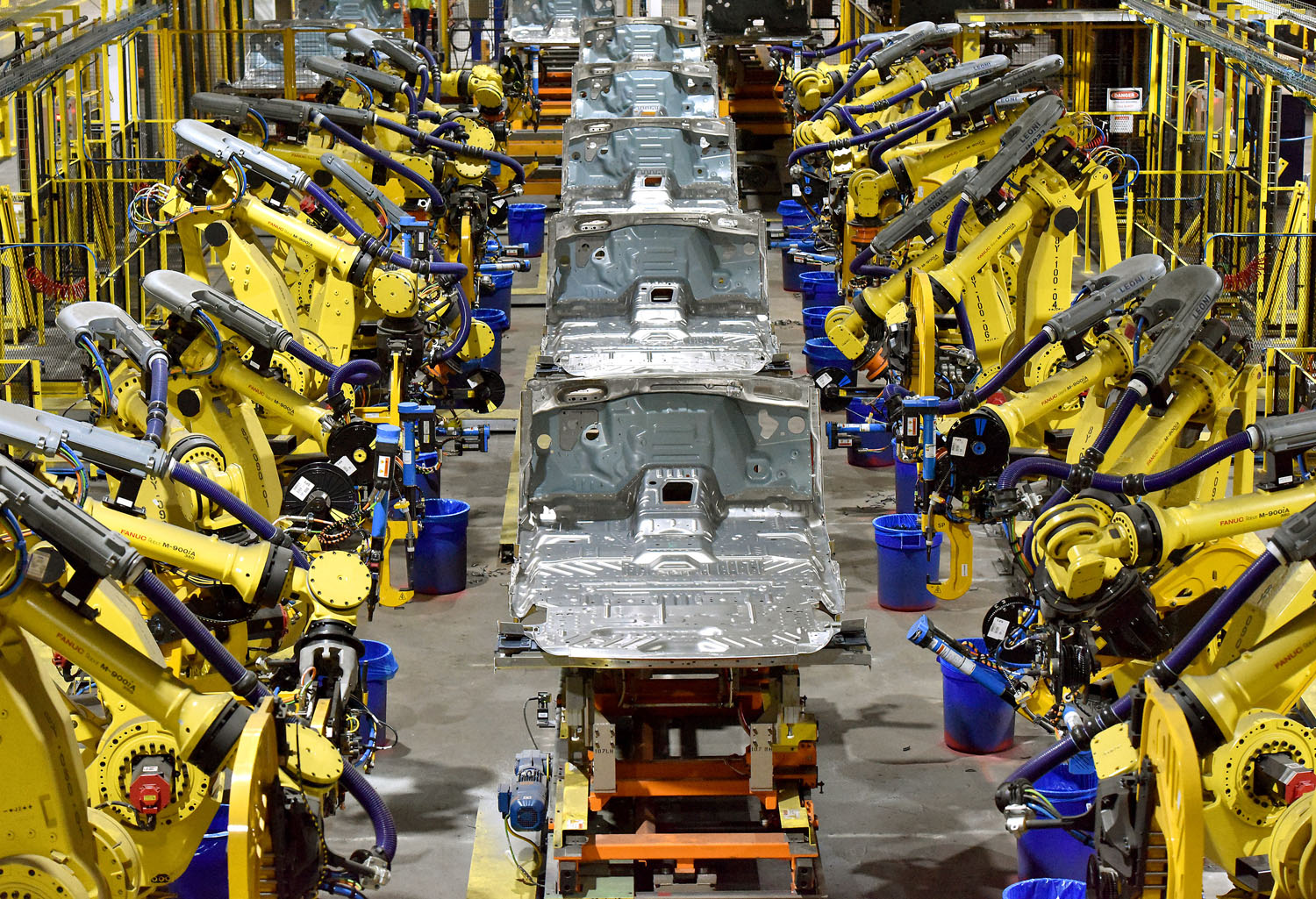 The company is using advanced manufacturing technologies and an upskilled workforce to increase line speed at its Kentucky Truck Plant to build even more Lincoln Navigator and Ford Expedition SUVs, boosting production targets approximately 25 percent since last fall when the SUVs hit the market.
A new $25 million investment for additional manufacturing enhancements brings Ford's total investment at Kentucky Truck Plant to $925 million and allows the company to increase manufacturing line speed.
This investment and advanced manufacturing upgrades are examples of the company's quest to improve its operational fitness. Upgrades include 400 new robots, a new 3D printer that enables workers to make parts and tools more quickly and cheaper as well as enhanced data analytics to keep the assembly line moving as efficiently as possible.
Surging customer demand In the US, Lincoln dealers simply can't keep the entirely new Navigator on dealer lots; the luxury SUVs are spending an average of just seven days at the dealership before they are sold. In the Middle East, pre-release demand for the Navigator is extremely strong from customers in Saudi Arabia, the UAE and Kuwait.
Expedition – which begins arriving into Middle East showrooms – is also off to a strong start, with demand for Ford's smartest, most capable and most adaptable SUV ever growing considerably since its appearance at the Dubai International Motor Show last November.
Ford Middle East and Africa's marketing director, Crystal Worthem said, "We knew that the Middle East would fall in love with the Expedition and Navigator – but we've been floored by the interest both all-new SUVs have had ahead of their arrival. Both have been tailored to deliver the best on- and off-road performance, power and capability for customers in a region where uncompromising dependability is essential."
"Launching Lincoln's flagship SUV in such a receptive market is incredibly exciting and we really can't wait for the first customers to get their hands on theirs. For Ford, the all-new Expedition heads our robust SUV lineup, making it the freshest line-up of SUVs available in a highly competitive scene for 2018," Worthem added.
To ensure customers can get vehicles as quickly as possible, Kentucky Truck Plant assembly line workers are working overtime and voluntary weekend shifts.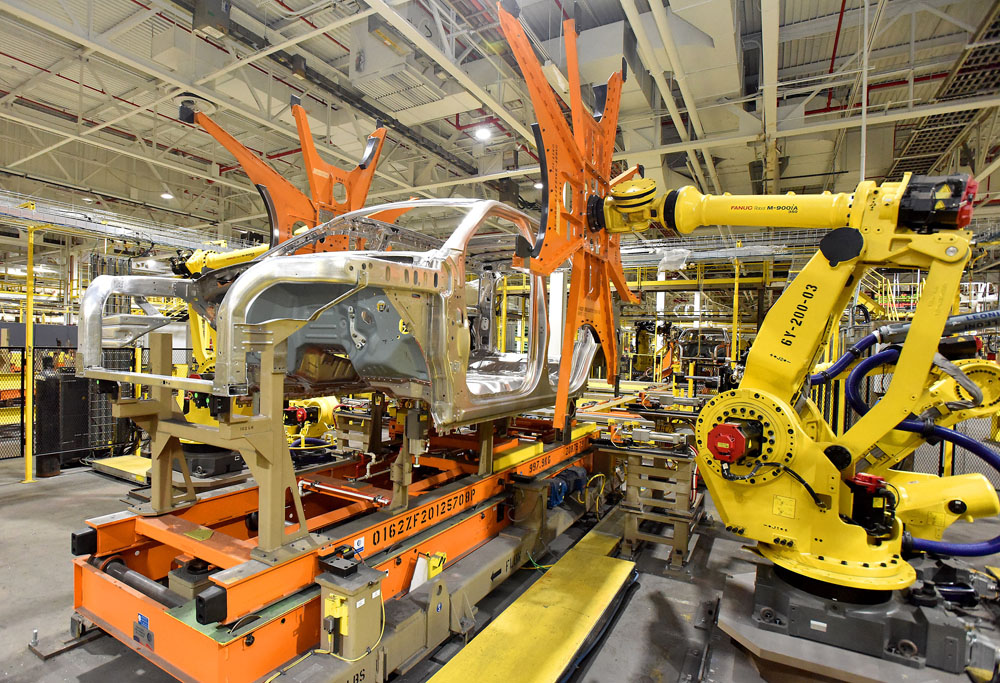 Advanced manufacturing Kentucky Truck Plant's advanced manufacturing technologies and tools are helping Ford upskill its workforce and deliver better quality vehicles to customers more quickly.
More than 400 new robots – including collaborative robots – were added to the facility during last year's transformation, mainly in the body shop. The robots enable the plant to increase the line speed while keeping employees safe from repetitive-motion injuries. The plant also added a robot lab, where employees can test out software tweaks or trouble shoot issues away from the factory floor – in both instances, saving valuable time.
Data analytics have helped the plant identify and address thousands of concerns in near-real time. A data analytics hub includes seven big-screen TVs that provide minute-by-minute updates, letting plant officials know whether production is meeting hourly targets or whether there is a concern on the line that should be immediately addressed. Data updates also allow workers to be proactive, alerting them to instances of pending parts shortages so they can arrange for a new batch to be delivered to a work station before parts completely run out. An enormous spare parts "vending machine" allows workers to more quickly locate a necessary part while automatically keeping inventory at optimal levels.
The plant recently installed a 3D printer onsite to print individual parts for tools necessary to keep the plant running. Manufacturing a prototype part using traditional methods can take eight to 16 weeks at a cost of more than $250,000 in tooling alone. Producing the same part using 3D printing can take days – and sometimes just hours – and can be done for a few hundred to a few thousand dollars.
Kentucky Truck Plant Kentucky Truck Plant opened in 1969. It currently employs more than 8,400 people, including approximately 8,100 hourly employees. The plant builds the Ford Expedition, Lincoln Navigator and Ford Super Duty.
Categories