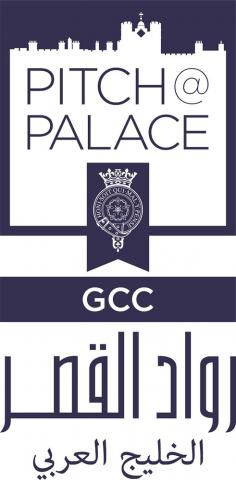 Khalifa Fund launches the second edition
of 'Pitch@PalaceUAE' and the first of
'Pitch@PalaceGCC' competition
After the tremendous success of 'Pitch@PalaceUAE', Khalifa Fund for Enterprise Development has launched the second edition of the competition and the first edition of 'Pitch@PalaceGCC'. The competition, organized in partnership with the 'Pitch@Palace Global' competition launched by H.R.H Prince Andrew, Duke of York in the United Kingdom, is a global platform for entrepreneurs and innovators to showcase their projects to a group of businessmen and executive heads of prestigious companies, to get the help and support to amplify their businesses.
Khalifa Fund is organizing the competition for the second year to create a new generation of Emirati and Gulf entrepreneurs and recognize their spirit of innovation, while developing and supporting SMEs in the UAE and the Arabian Gulf. This year's edition of the competition will focus on the theme 'Technology serving humans' and its potential to impact their daily lives. The competition will include three main events: The first event is 'On -Tours', the second is the 'Boot camp' and the third is the 'Final Pitching Event' where qualified entrepreneurs will get the opportunity to present their ideas in front of VIP audience and other successful entrepreneurs in the prestigious Emirates Palace in Abu Dhabi.
H.E. Abdulla Al Darmaki, CEO of Khalifa Fund for Enterprise Development, said: "Pitch@Palace competition comes in line with the vision of the wise leadership of H.H. Sheikh Khalifa Bin Zayed Al Nahyan, President of the UAE, to enhance the role of innovation among Emiratis. This year's edition of the competition is an essential part of the Fund's strategy, to develop innovative ideas for entrepreneurs to attain the best international standards by launching a series of competitive initiatives to instill values ​​of leadership and creativity among UAE citizens."
H.E. Al Darmaki praised the initiatives provided by the Khalifa Fund, particularly 'Pitch@Palace' UAE 1.0 was organized under the patronage H. H. Sheikh Mohamed bin Zayed Al Nahyan, Crown Prince of Abu Dhabi and Deputy Supreme Commander of the UAE Armed Forces.
Al Darmaki also commended the role of this competition in enhancing the capabilities of entrepreneurs and giving them the opportunity to take advantage of international expertise in various fields. He pointed out that the Fund works according to an integrated system that supports and develops SMEs and injects a culture of entrepreneurship.
The competition aims to highlight entrepreneurial projects and ideas that have a significant impact on daily life, which will contribute to the development of society and promote young, local ideas in the science, technology and communication fields, providing the required sustenance and nurturing to transfer them into successful SMEs that contribute directly to growth and economic diversification in the UAE and across the GCC.
For registration and more information, please visit: demoessuae.com/pitchatpalace/en
Categories