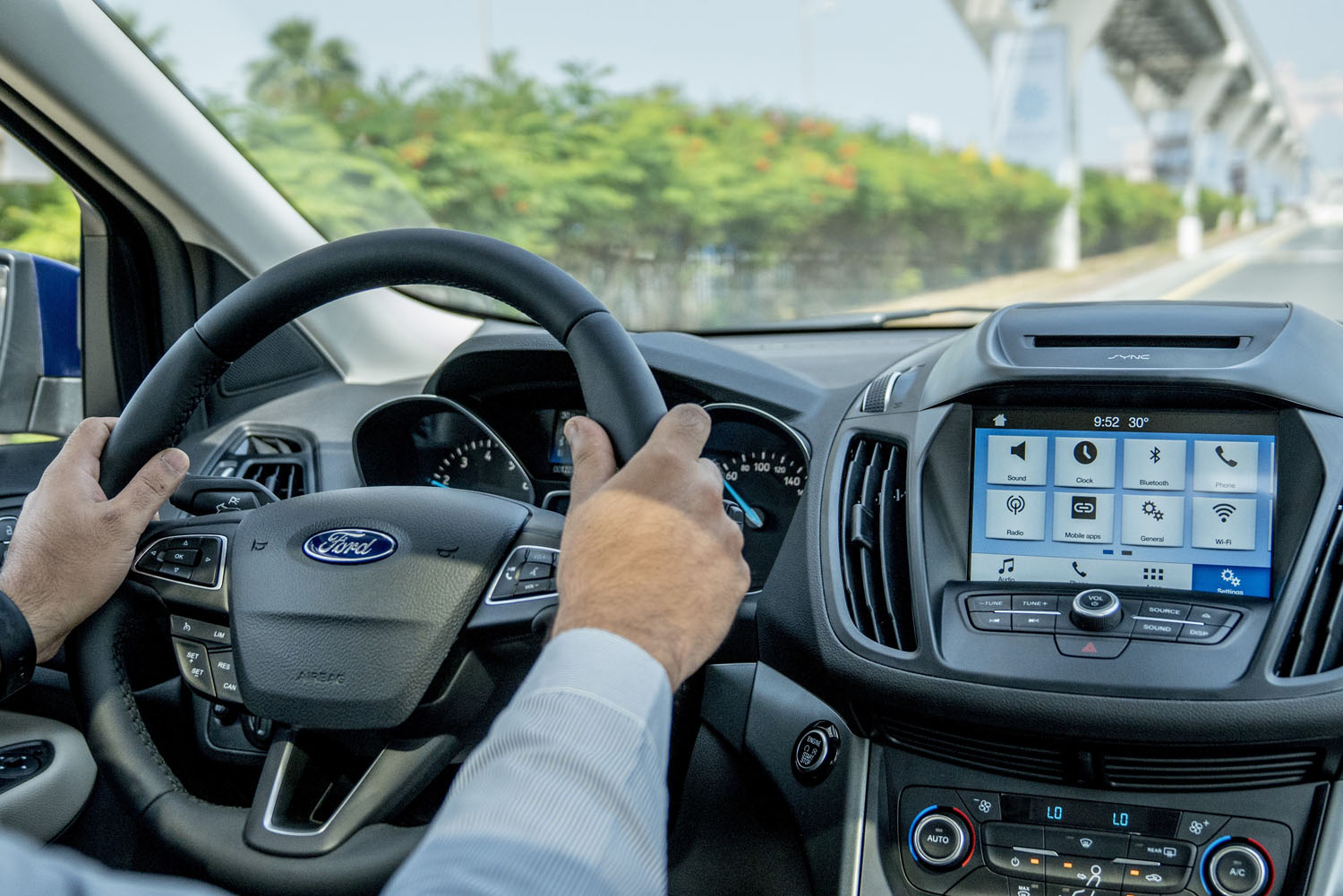 Ever thought about how you can make your commute more productive, perhaps by catching up on the things that matter to you, or even learning a new language? As you spend your time sitting in traffic, you may start to feel your time wasting away, but it doesn't necessarily have to be the case.
According to research published by US-based transportation analytics company INRIX in its 2017 Global Traffic Scorecard, which ranks 1,360 cities in 38 countries on five continents, drivers in the UAE spend an average of 24 hours every year in traffic during peak hours. By comparison, drivers in the Saudi Arabian capital of Riyadh spend 31 hours a year in traffic, while residents in Cape Town (49 hours) and Johannesburg (46 hours) also face time-consuming commutes.
"When you consider that drivers in this region spend a considerable part of their lives in their cars, there's a huge opportunity to turn that journey into something more meaningful," said Ziad Chaaban, Electrical and Electronic Systems engineer, Ford Middle East and Africa.
While authorities work to reduce traffic congestion issues across the region, drivers can make good use of that time behind the wheel. With Ford's SYNC® 3 infotainment system, you can spend your time in traffic more meaningfully in a safe manner that still allows you to pay attention to the roads without distraction. Here are five things that SYNC® 3 can do to help you take back your day. 
Learn something new (or rock out to your favorite tune)
Spending hours in traffic presents the ideal opportunity to learn something new. Load some useful audiobooks onto your smartphone, and then play them back in your car via SYNC® 3. From picking up a new skill to learning a new language, there's virtually no limit to what you can achieve, optimising your commute and transforming it into a time for personal growth. Or if books aren't your thing and you prefer singing instead, download your favorite backing tracks and have your own impromptu karaoke session. 
Reply to text messages with just your voice
Ford SYNC® 3 offers smartphone integration with Android Auto1, Apple CarPlay compatibility, allowing you to sync it with the system and access its functionalities while on the move. More importantly, you can use SYNC® 3 to read messages on your Apple device and both read and reply to text messages safely on your Android device2. SYNC® 3 also seamlessly and fully supports Arabic.
Make calls that matter
With smartphone integration, you can make calls while keeping your hands on the wheel. This opens up even more valuable time, which you can use to catch up with your loved ones. Or you can also leave for work a little later, and take conference calls from the car instead. 
Search for places of interest
SYNC® 3's navigation function allows you to search easily for places of interest, such as a particular building or meeting point, and save them for future reference. This cuts down on valuable time needed to search through menus or maps to help make your day more productive.
Speak up and focus on the road
SYNC® 3's voice control cuts eliminates the need to tap through menus to find contacts, your favorite artist, genre, or station. You simply press a button and tell SYNC® 3 what you'd like to do, even in Arabic. You'll save time and, most importantly, stay focused on the road ahead while keeping both hands on the wheel.
With SYNC® 3, you can regain valuable minutes on your commute everyday with its suite of productivity features, but more than that, you can be assured that it will always have your back.
---
1 Android Auto and Apple CarPlay services are subject to market availability.
2 Feature availability is dependent on device compatibility.
Categories