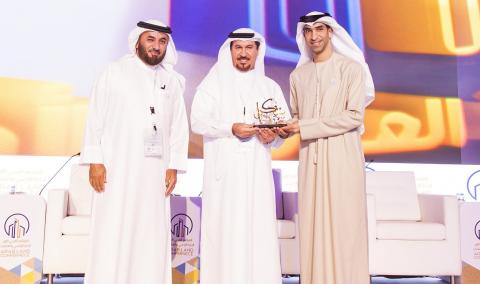 Developer supports pioneering regional platform as Platinum Sponsor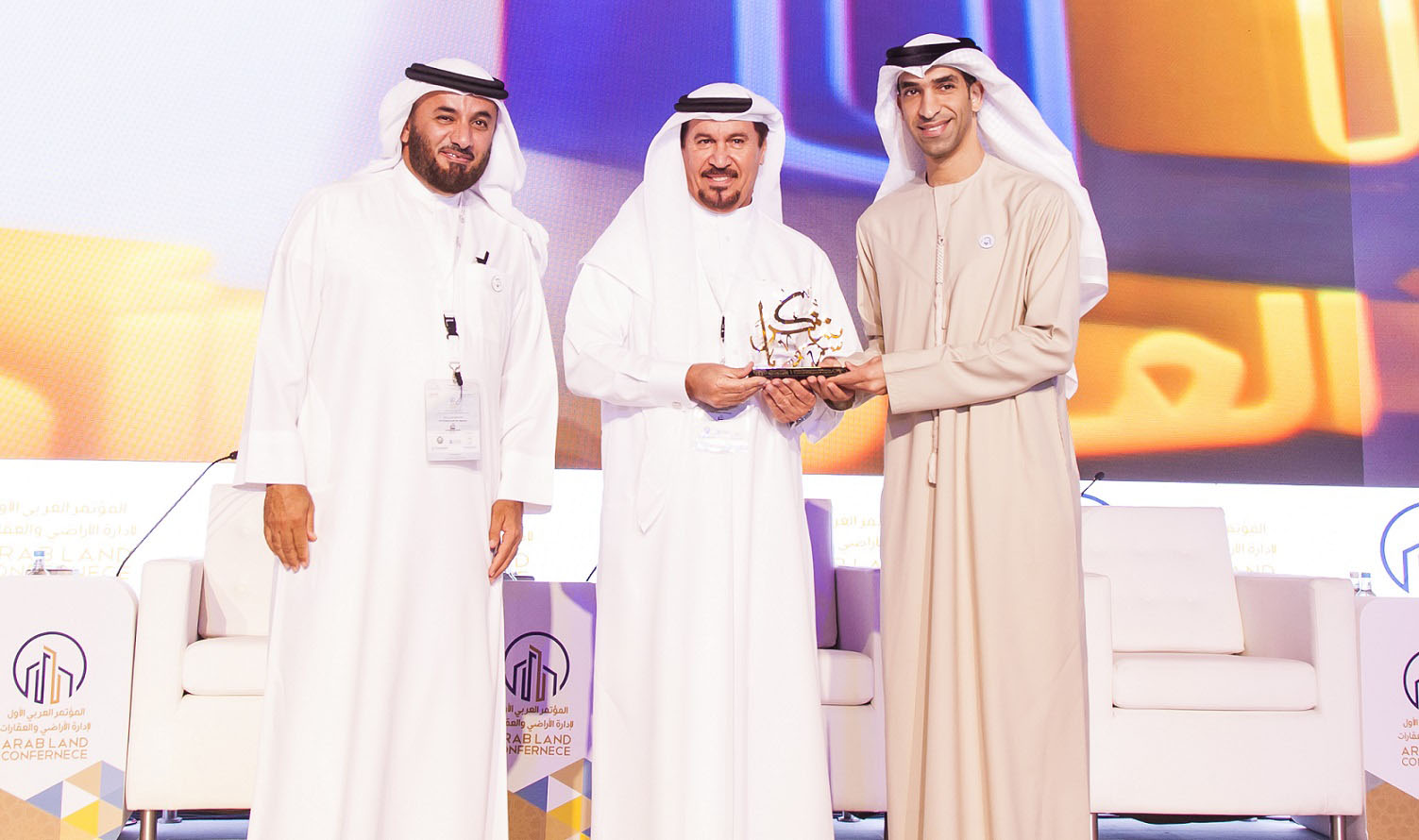 H.E. Salem Ahmad Almoosa, Chairman and General Manager of Falconcity of Wonders LLC receiving the appreciation award
As part of its commitment to sustainable land use development in the Arab region, Falconcity of Wonders LLC, the developer of the Falconcity of Wonders (FCW) multipurpose mega project currently being built in Dubai, has provided support as the Platinum Sponsor, for the Arab Land Conference, being held for the first time under the patronage of the Dubai Government and the Arab League. The event is serving as a strategic platform for discussing the latest research and innovation in land governance and other regional experiences in partnership with the World Bank, Global Land Tool Network, UN-Habitat, and the Arab Union of Surveyors.
The conference saw the participation of ministers and other top-level government officials across the region, land experts, the academe, businesses, international organizations, aid agencies and civil society representatives.
H.E. Salem Ahmad Almoosa, Chairman and General Manager of Falconcity of Wonders LLC, was also presented with an award in appreciation of the strategic role as Platinum Sponsor of the first Arab Land Conference.
Commenting on the conference, H.E. Salem Ahmad Almoosa, Chairman and General Manager of Falconcity of Wonders LLC, said: "Dubai's hosting of the first Arab Land Conference is a landmark event and a timely initiative which highlighted the trends in land use and regulations in the region. Falconcity of Wonders fully supports such activities and we are positive that our participation helped in facilitating the exchange of knowledge among stakeholders and further contribute towards meeting the UN's Sustainable Development Goals. We find it a valuable endeavor to support such events that contribute to social and economic development, particularly in real estate development in the Arab region. We are thankful for this opportunity and we remain supportive of such activities in every feasible way."
About Falconcity of Wonders:
Occupying more than 41 million square feet, Falconcity of Wonders is a sprawling residential, tourist, entertainment and recreational megaproject shaped in the form of a Falcon in tribute to the UAE's emblem. The mega development embraces the cultures of the world with its contemporary and unique structures that are inspired by the "Wonders of the World" – including the Leaning Tower of Dubai, the Dueiffel Tower Dubai, the Pyramids Park and the Dubai Hanging Gardens of Babylon, to name a few.
Villas inspired by international architectural themes will form a part of 'Falconcity of Wonders', along with spacious apartments of various designs, locations and sizes. Commercial centers, 'Falcon Fun City,' family centers, sports facilities and schools are also featured in the project.
Categories