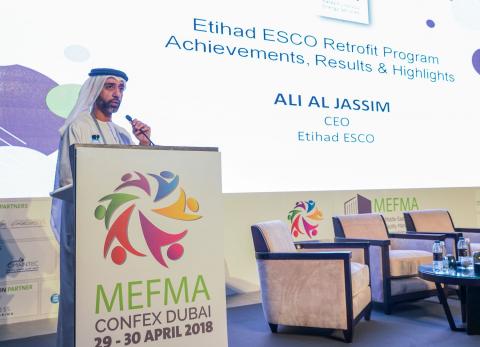 CEO Ali Al Jassim highlights energy savings achieved through retrofits during his participation as a keynote speaker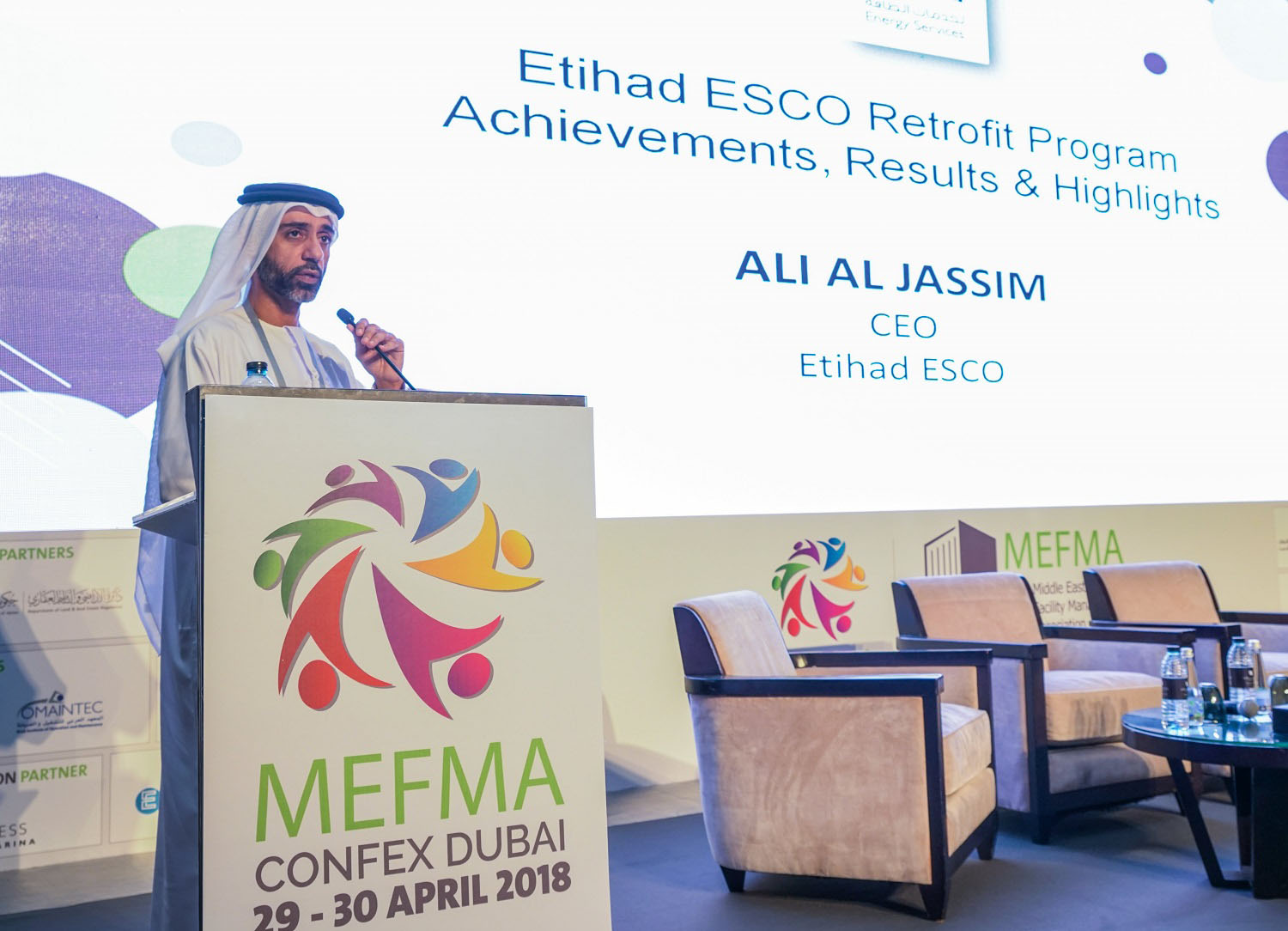 Ali Al Jassim, CEO of Etihad Energy Service Company (Etihad ESCO), threw the spotlight on the energy and cost savings achieved through successful implementation of retrofit programs by Etihad ESCO in the emirate, during his participation as a keynote speaker at the 8th MEFMA CONFEX, which was recently held in Dubai. The two-day event, organized under the theme 'Sustainable FM Industry through Creative Value-based Innovations,' included participation of over 500 industry stakeholders that included government representatives, developers, service providers and suppliers.
"The success of these projects is playing a significant role in the accomplishment of the Demand Side Management (DSM) targets. We are proud to share these results with industry stakeholders, as facility management is key to reaping the long-term benefits from energy saving measures. We will continue to strive to inspire more public and private entities to adopt energy saving measures." said Al Jassim.
The first day of the MEFMA CONFEX featured round table discussions, presentations and panel discussions, while four educational workshops were the highlight of the second day. The CONFEX also featured an exhibition and a members' Innovation Zone alongside the Conference that showcased the latest innovations in Facility Management. In addition, benchmarking studies and white papers were published by MEFMA during the event.
Etihad ESCO is a DEWA venture that was established in 2013 to make Dubai's built environment a leading example of energy efficiency. Etihad ESCO aims to create viable performance contracting market for energy service companies by auditing and proposing energy conservation measures to major building contractors/developers, bringing Dubai closer to the achievement of its sustainability goals.
Categories