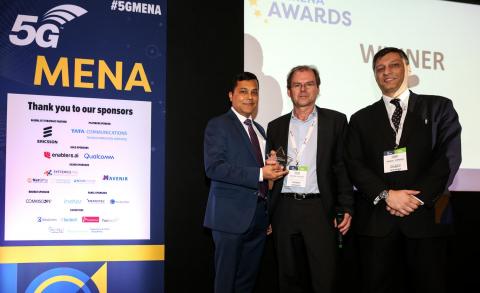 The 5G MENA Awards Ceremony celebrates excellence in the MENA region's LTE & 5G community
Ericsson received the '2018 Best NFV/SDN Solution Award' for its leading Network Virtualization technology
5G MENA is the largest event in the region to focus on advancing and commercializing 4G and 5G networks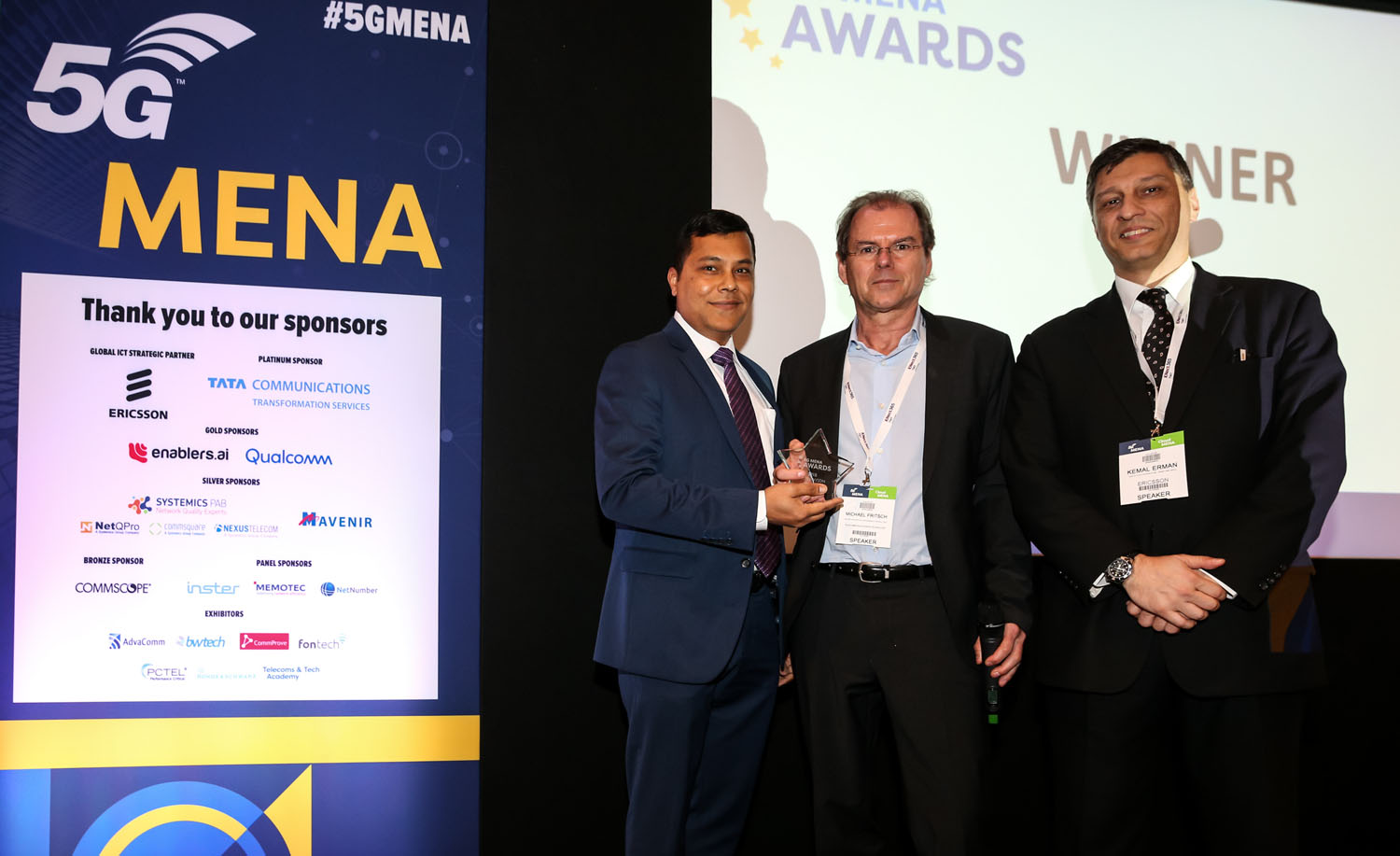 Ericsson (NASDAQ:ERIC) has been recognized for its substantial achievements in the technology space with an award for the Best Network Virtualization/Software-defined networking (NFV/SDN) Solution, presented at 5G MENA 2018.
Ericsson's innovations in NFV/SDN solutions earned it the "Best NFV/SDN Solution Award" in recognition of its efforts for introducing a pre-integrated, pre-tested, system-verified solution as a better approach for telco cloud to reduce deployment cost and time to market while minimizing risk.
Now in its third year, the 5G MENA Awards Ceremony celebrates excellence in the MENA region's LTE & 5G community and offers an exceptional opportunity for the industry's top players to meet, showcase their achievements, and be inspired by one another's accomplishments. Awards were presented in seven different categories, recognizing the latest and greatest of innovative, top-level solutions and companies making an impact and representing the best in the region.
Indranil Das, Head of Digital Services, Ericsson Middle East and Africa, says: "It is an honor to accept the 5G MENA Best SDN/NFV award, as it is a testament to our dedication to building a powerful virtualized portfolio, designed for advanced digital deployment and sustainable network adaptation supporting operators' digital transformation journeys."
5G MENA brings together telecom operators, solution providers, regulators, OTT players, and IoT specialists from across the region to define clear use cases, debate new business models, and drive the connected revolution towards LTE-A, IoT, Smart Cities, and 5G. This year, the conference featured a new, more balanced focus on both the technical and commercial aspects of LTE and 5G Networks, incorporating issues such as early 5G trials and use cases, IoT networks and services, digital transformation, service innovation, and much more.
Categories