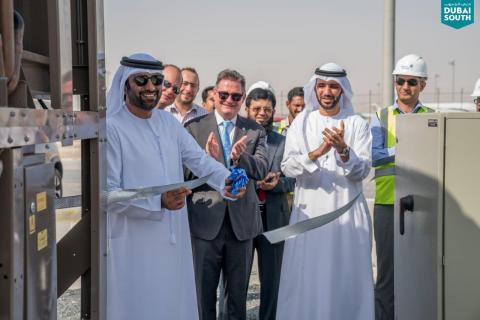 Johnson Controls' scalable cooling concept provides advanced technology solutions to provide convenience & efficiency to travelers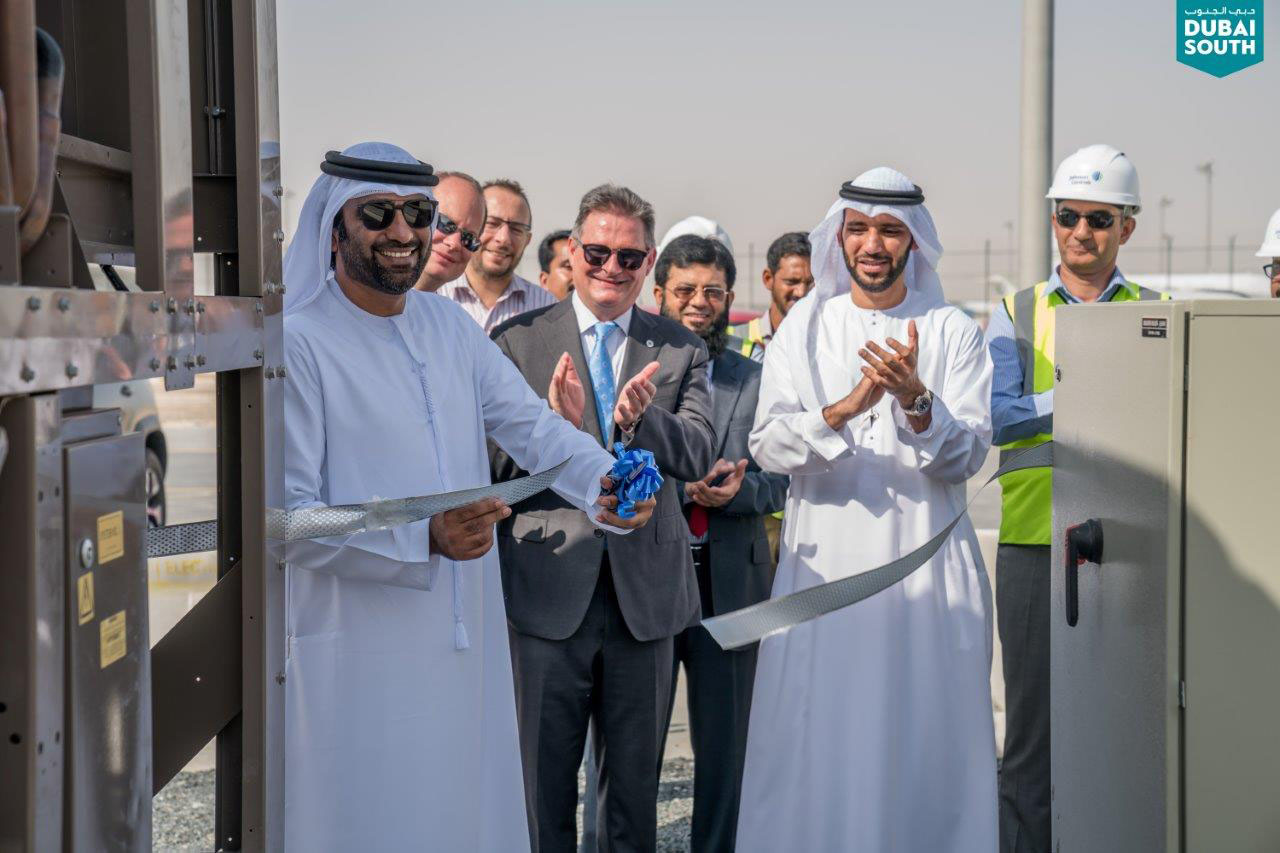 The first central cooling plant serving the VIP Terminal, has officially begun its operations to provide the cooling needs of the VIP Terminal located in the city's Aviation District, following the inauguration ceremony led by Tahnoon Saif, CEO of Aviation District and Ismail Al Marzooqi, CEO of South Energy. The plant's opening also witnessed the presence of senior executives from Johnson Controls, Claude Allain, VP & General Manager Middle East and Africa and Dr. Marcus Schumacher, VP & General Manager Gulf Countries.
The plant provides highly efficient air-cooled variable speed drive York chillers which meet Dubai South's goals of tapping advanced energy-efficient cooling solutions that optimizes its energy footprint.
 Ismail Al Marzooqi, CEO, South Energy, said: "South Energy's vision is set to continuously expand its capability to provide advanced sustainable energy-efficient cooling solutions for the rapidly expanding Dubai South project."
Tahnoon Saif, CEO, Aviation District, noted: "VIP Terminal is primed to meet the needs of global business travelers and is strategically positioned to become the world's most frequented aviation hub designed with the most advanced technology solutions to provide the ultimate comfort and experience to our prestigious customers."
Claude Allain, VP & General Manager Middle East and Africa, Johnson Controls, added: "South Energy and Aviation District are long standing partners whose visions are set to new technology benchmarks, which inspires us even more to serve such forward-looking clients, always wanting to be at the forefront of what is technically possible."
The installed York® district cooling plant serving the new VIP Terminal is using highly energy efficient variable speed drive technology for the air-cooled chilled water system which Johnson Controls has pioneered to introduce across its entire commercial cooling portfolio more than 13 years ago. By using scalable design concepts for this cooling plant, right-sized cooling needs meet today's demand while allowing for capacity expansion in the future and eliminating potential oversizing of cooling needs, thereby cutting energy wastage and overall operating cost.