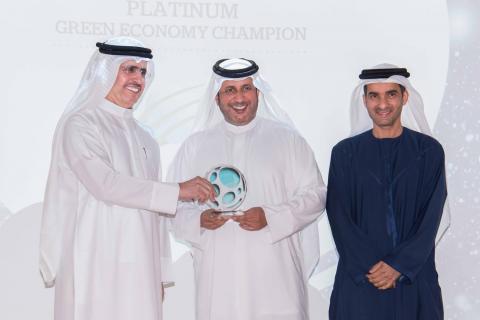 Latest report features UAE's key players in building sustainable business & green economy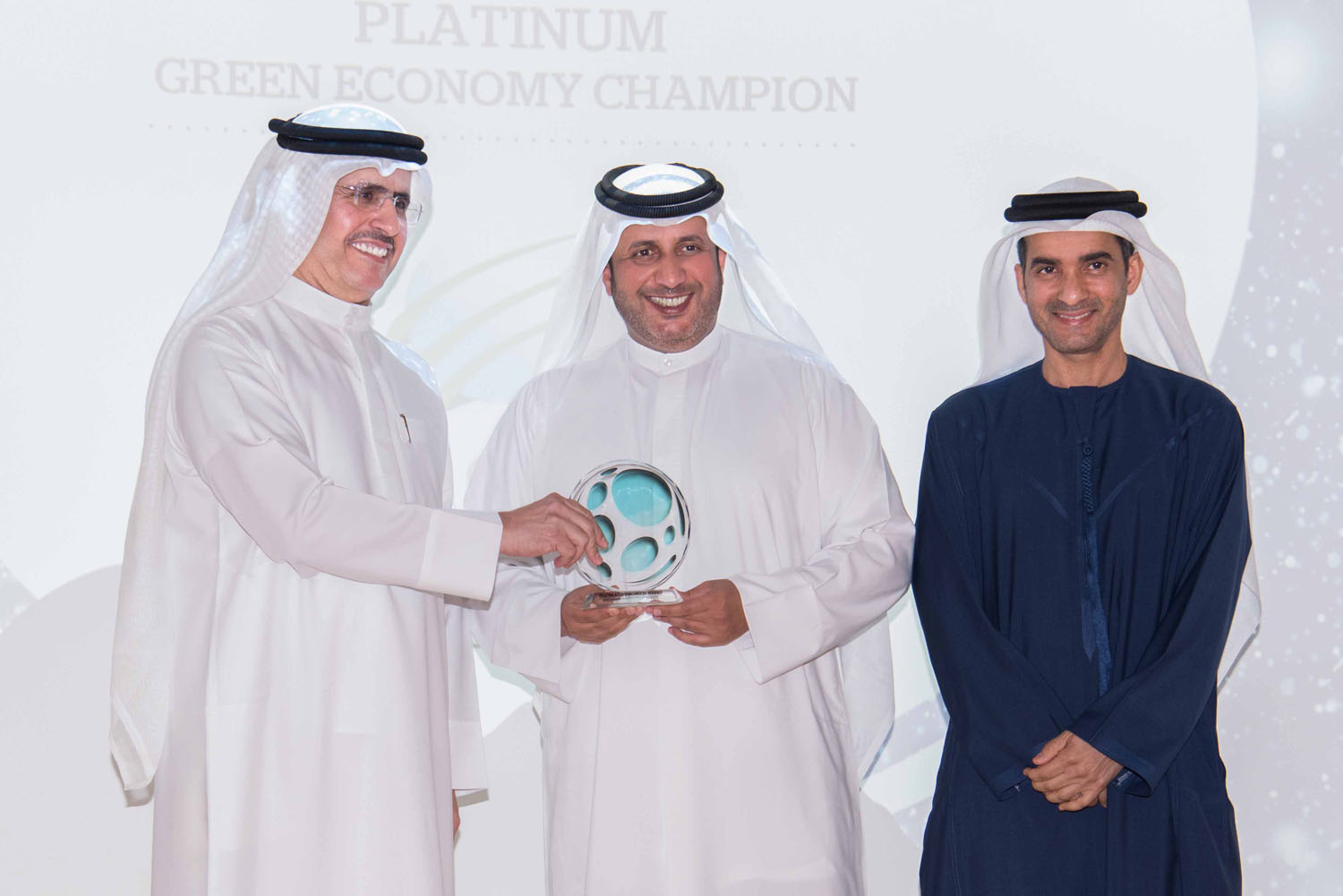 Emirates Central Cooling Systems Corporation (EMPOWER), the world's largest district cooling services provider, shared new insights in innovation in district cooling and its role in developing smart cities at the latest State of Green Economy Report launched on Thursday, (January 11, 2018) at the Jumeirah Emirates Towers. Empower CEO Ahmad Bin Shafar was recognised at the function with a plaque of appreciation for the company's continuous support and contribution to the initiative as one of the sponsors of the report to promote sustainability.
Developed by the Dubai Carbon Centre of Excellence in collaboration with the Dubai Supreme Council of Energy and the United Nations Development Programme (UNDP), the report serves as platform to showcase the efforts of key players in the UAE in green economy and provides the latest efforts and innovation in the areas of renewable energy, district cooling, and other initiatives in energy efficiency and clean technology. Bin Shafar said: "The global economy is in a steady phase in its transition towards a green economy and the UAE remains committed to be one of the leading nations to make this a reality based on concerted efforts by key sectors. The State of Green Economy Report 2018 is yet another testament to the country's determination to be part of this new era in sustainable development."
The report highlights the innovation and technological developments in district cooling, particularly on energy efficiency as well as the emerging trends in district energy as a key solution in developing smart cities. It further noted the importance of district cooling, which has the essential components to serve a city's cooling needs in synergy with other utilities such as electricity production, heating, transport and other services.
He added: "Empower is proud to be part of this endeavour and we continue to look for ways to improve cooling services in the country as it is a vital utility. The shift towards smart cities is also a key aspect of development which we explored in this report and presented the value of integrating numerous services such as power production, cooling, and other government services to achieve energy efficiency. The concept of creating smart district energy networks is something urban planners and developers have to seriously consider."
Empower currently provides environmentally responsible district cooling services to large-scale real estate developments such as Jumeirah Group, Business Bay, Jumeirah Beach Residence, Dubai International Financial Centre, Palm Jumeirah, Jumeirah Lake Towers, Ibn Battuta Mall, Discovery Gardens, Dubai Healthcare City, Dubai World trade Centre Residences, Dubai Design District, among others.
Categories