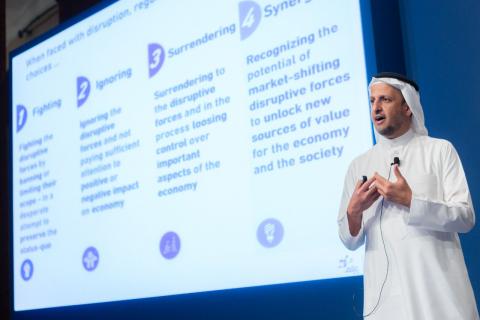 Saudi Arabia's leading IT company committed to enrich digital knowledge during Gartner Symposium/ITxpo in Dubai
Elm, a leader in innovative solutions and owned by the Public Investment Fund of the Kingdom of Saudi Arabia (KSA), announced its participation as official sponsor at Gartner Symposium/ITxpo, the world's most important gathering of CIOs and Senior IT Executives from the GCC, which opened 5th March 2018 and will run until 7th March  2018 at the Mina A'Salam Hotel, Madinat Jumeirah in Dubai.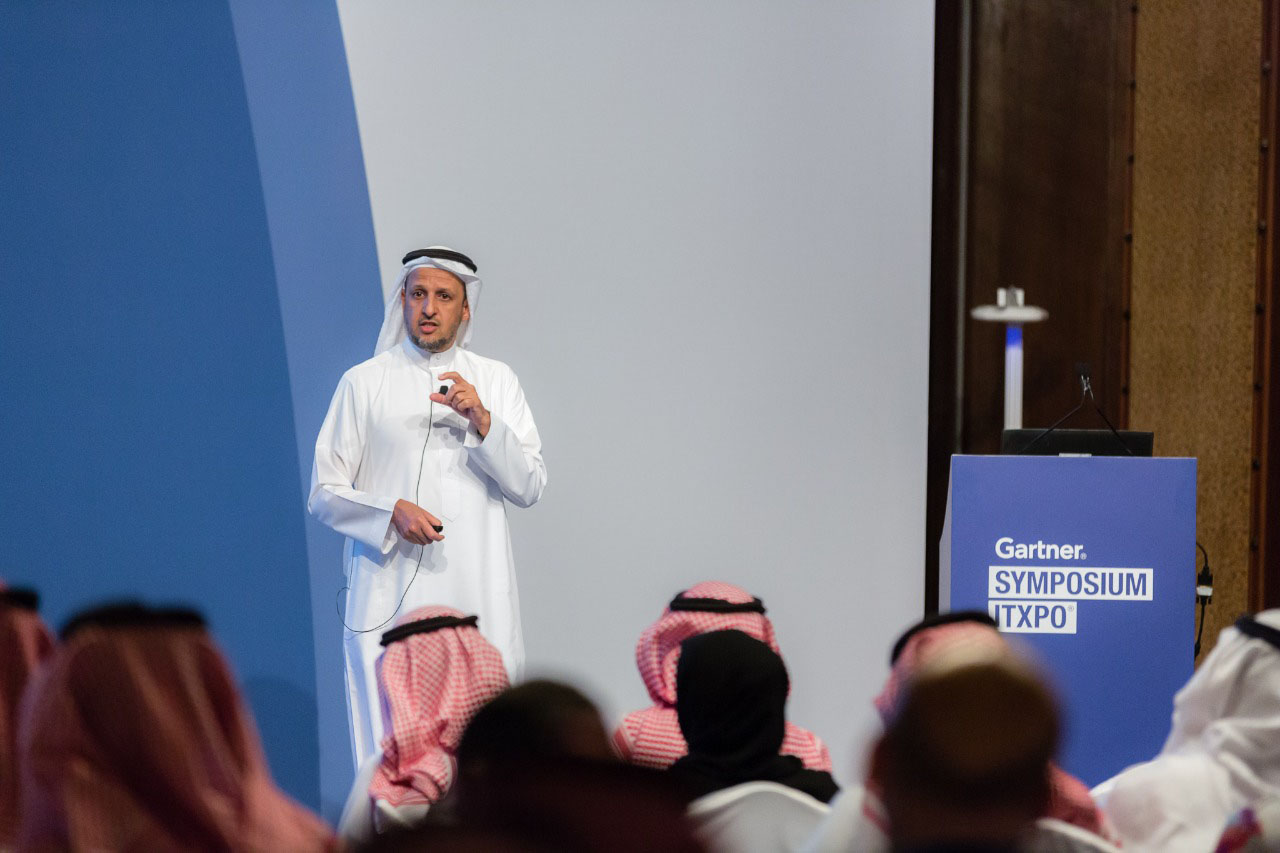 Dr. Abdulrahman Al Jadhai, CEO of Elm, led a session themed 'How digital regulators can welcome disruptors' and discussed the best ways to promote digital transformation among key government entities and stakeholders, as well as adopt innovative tools to create value for producers, consumers, partners and stakeholders. He noted that disruptors are welcomed provided that digital platforms gain the support of government regulators, particularly those developed in a highly-efficient manner and created in a suitable environment in which innovation enhance the government's digital transformation.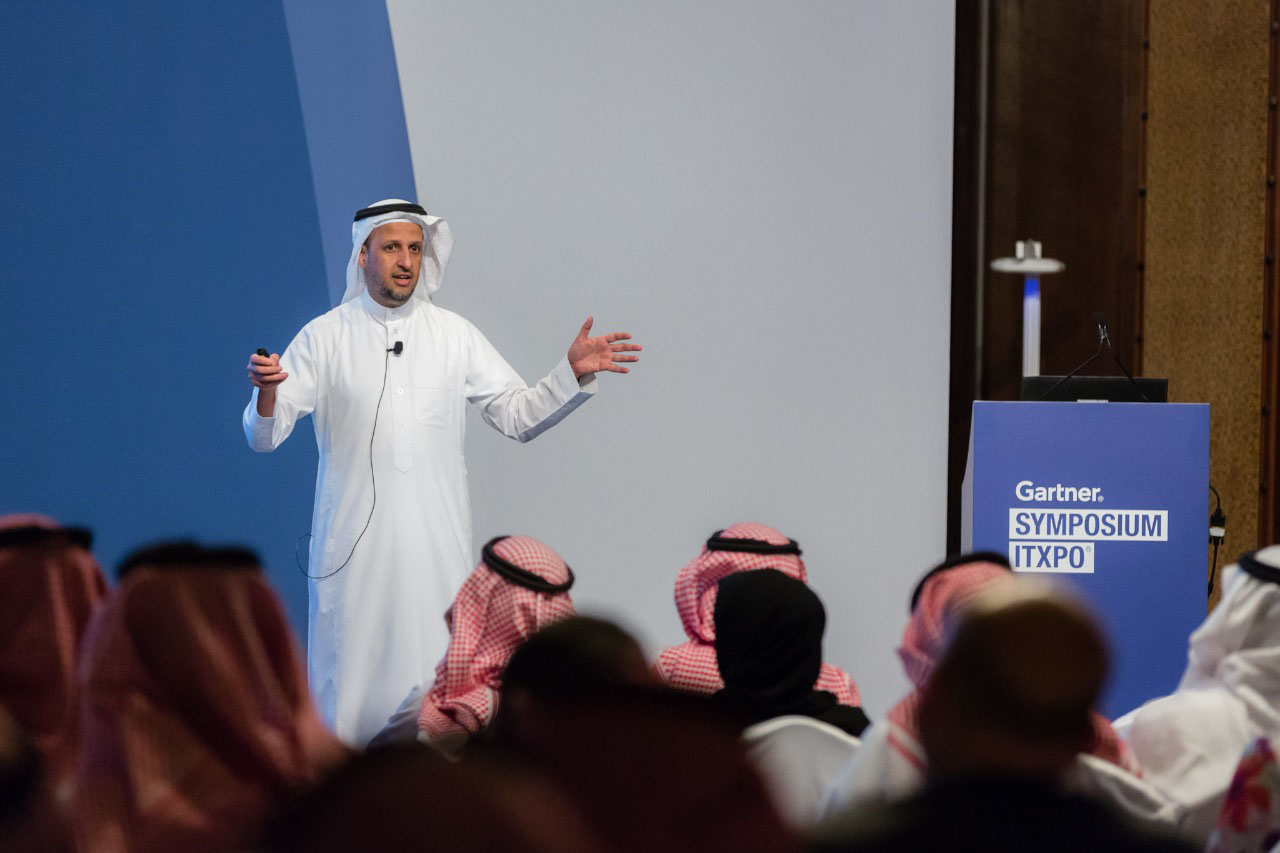 Dr. Al Jadhai presented the nature of disruptive technologies that can create massive changes in the markets and provide value for the economy and the society. He emphasized the importance of holding sessions where individuals can showcase and solicit feedback on innovative ideas, find new solutions for potential and emerging problems and align them with government plans.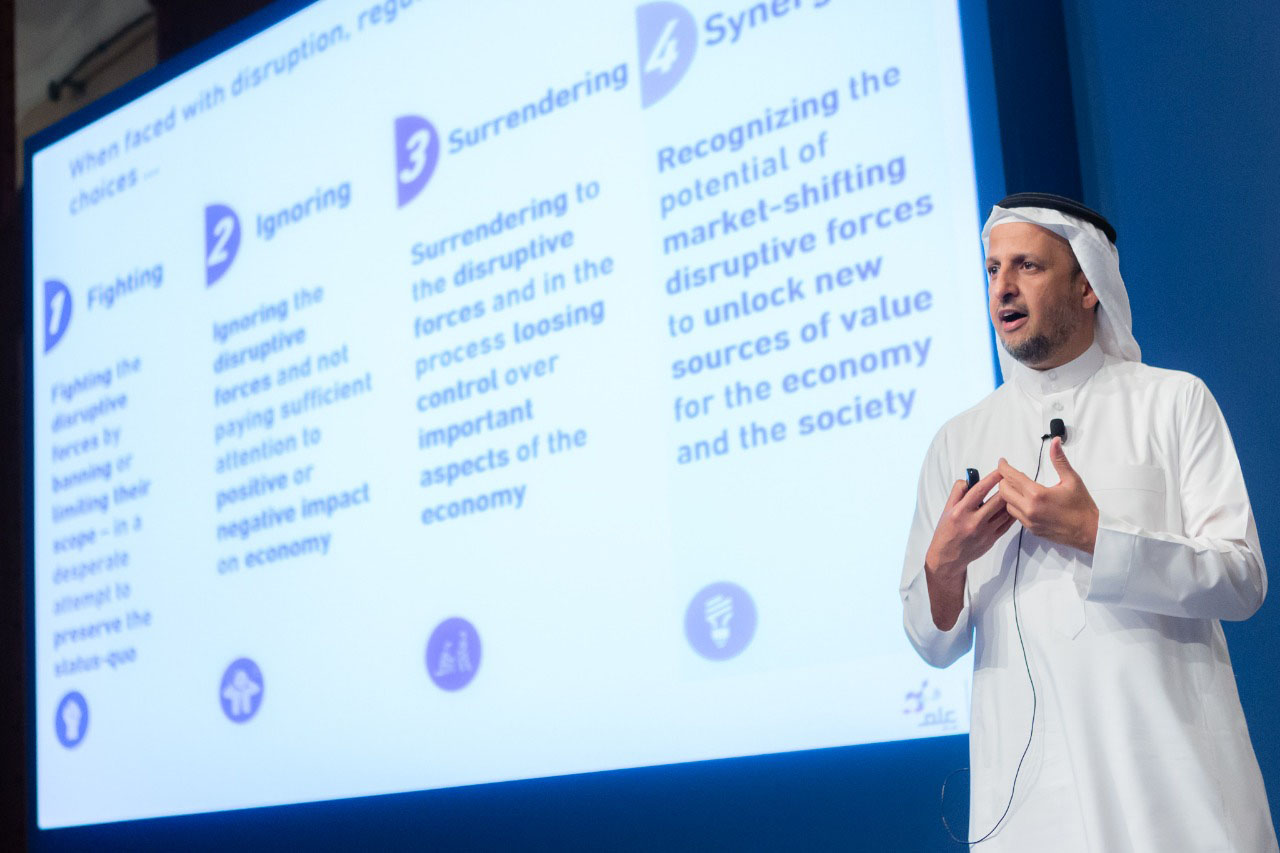 Elm is participating at the exhibition which is being held as part of Gartner Symposium/ITxpo, a regional event which showcases integrated solutions and e-services designed and developed to meet the needs of customers from both the public and private sectors. Such services are created to enhance economic performance and improve levels of professionalism, security and privacy in electronic transactions, while saving time, effort and human capital.
Majid bin Saad Al Arifi, Marketing VP of ELM, said: "This participation comes in line of Elm's efforts to share its knowledge, experiences and best practices with its strategic partners. The company is looking to open new channels of knowledge, its vision and experience exchange with decision makers from the public and private sectors on the local and international levels. Our focus is on building strong and productive relationships that will contribute to adopting innovative ideas and open new horizons as part of our responsibility towards advancing digital transformation in Saudi Arabia, in line with the 'Saudi Vision 2030 and the National Transformation Program 2020."
Al Arifi emphasized the keenness of Elm to showcase its latest innovative solutions based on reducing long-term processes and enhancing transparency, efficiency and reliability to support plans in building a knowledge-based, integrated economy that will contribute to creating a better life and building a brighter future for our societies.
Elm is a leader in innovative digital solutions, adopting exact standards with international specifications which has enabled it to enter the list of international companies with CMMI. Furthermore, the company has  extensive experience in multi-channel platforms, which has created a position for it in the international markets, where Elm has signed several agreements with governments in the Middle East, including an agreement recently signed with the Government of Tunisia.
Categories