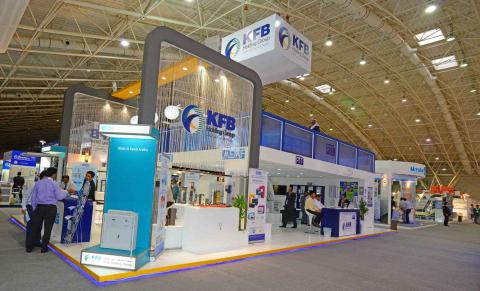 Saudi Energy 2014 to showcase latest products &services in power sector
Riyadh – March 31, 2014: Recent industry reports have revealed that power consumption in Saudi Arabia continues to grow at a steady rate. Over the last decade, the Kingdom witnessed an average annual increase of eight per cent in electricity demand, with the number of subscribers significantly rising by an average of 5.2 per cent. The demand in the housing sector particularly remains strong, with the sector consuming 50 per cent of the Kingdom's total electricity production. Industrial electricity consumption, meantime, grew by an average of 6.9 per cent.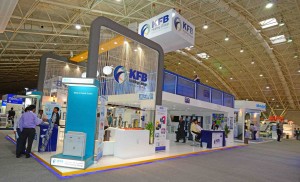 The Kingdom's power generation capacity needs to expand by an average rate of 13 per cent until 2015 to meet the increasing demand for electricity. The Saudi Government continues to make major investments in order to sustain the growth and further enhance the power sector. In 2012 alone, the value of investments made on power-related projects was pegged at USD 37.5 billion.
To highlight Saudi Arabia's market potential, Riyadh Exhibitions Company (REC) and Informa Exhibitions are jointly organizing Saudi Energy 2014, the latest edition of the largest and most specialized energy exhibition in the Middle East, from May 26 to 28, 2014 at the Riyadh International Convention and Exhibition Center.
Saudi Energy 2014 – The International Trade Exhibition for Electricity, Power Generation, Alternative Energy, Water Technology and Lighting will showcase the latest trends and cutting-edge products, equipment, solutions, and services in the power industry. The show will serve as an ideal platform for companies across the globe to generate business and networking opportunities as well as promote their latest technological creations and innovations.
Fahad Al Athel, Deputy General Manager, Riyadh Exhibitions Company, said: "The demand for electricity generation is rapidly increasing in Saudi Arabia, one of the world's largest energy producers. The expanding local energy sector is being bolstered further by the booming industrial sector and growing government investments. Saudi Energy 2014 aims to highlight and enhance this growth by providing a venue for exhibitors to network and share their expertise with leading industry peers. We are looking forward to attracting more participants in this year's event."
Saudi Energy yearly attracts hundreds of local and international organizations and more than 7,000 visitors worldwide, earning it the reputation as the Kingdom's leading energy event.  Representatives from government agencies, power production, construction and development, and other major industrial companies as well as factory operators, service providers, and distributors and retailers participate in the annual show. Alternative and renewable energy technologies, modern lighting products, and water resources management technologies will be showcased at the premier event.
Complete details about Saudi Energy 2014 are available at http://www.saudi-energy.com/.
Categories