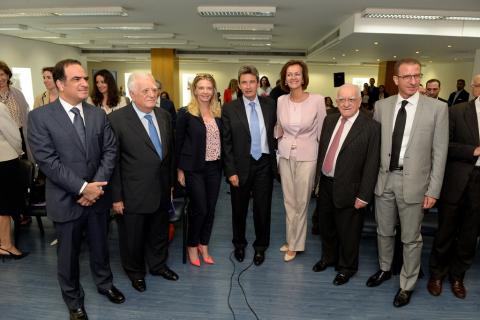 The European Investment Bank (EIB) has granted a EUR 45 million to Fransabank to finance the investment projects of SMEs (firms with up to 500 employees). The EIB funds will be earmarked for financing projects in the sectors of industry and agro-industry, health, education, high knowledge and services.
This is the EIB's fifth transaction with Fransabank under its policy of supporting the economic development of small and medium-sized companies in order to foster economic recovery and job creation in Lebanon.
Under the agreement, the EIB will finance up to 50 % of the investment projects with long-term and attractive conditions. 40 projects are expected to be supported.
The EIB Vice-President Philippe de Fontaine Vive, commented: "Our aim is to support new financing projects encouraging growth and employment. This is why we have decided to contribute to the development of SMEs in Lebanon. Economic growth led by private sector development remains the cornerstone of any equitable strategy and job creation in the Mediterranean region. It is also fully in line with the European Neighborhood and Partnership instrument objective, which above all encourages investment and private global trade." 
Fransabank Chairman, Adnan Kassar said: "SMEs represent the backbone of the Lebanese economy and constitute 97% of the total formal enterprises, employing more than 51% of the working population. Supporting Lebanese SMEs through improved access to finance falls within our core strategy to actively contribute to the increase of employment opportunities and to the development of the private sector in Lebanon. Our longstanding and privileged relationships with international creditors, namely EIB is helping in achieving our goals in this respect."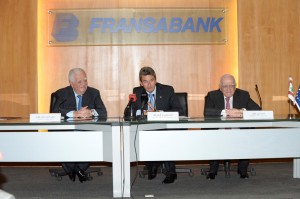 Supporting private sector development through credit lines to MSMEs, equity investments and advisory services is one of the key priorities of the Bank in Mediterranean, which has been reinforced in the EIB new External Lending Mandate for 2014-2020 for a more prosperous future for the younger generation.
Note to editors
EIB
The European Investment Bank (EIB) is the long-term lending institution of the European Union owned by its Member States. It makes long-term finance available for sound investment in order to contribute towards EU policy goals. Supporting economic and social development whilst improving the citizens' living conditions is the EIB's objective in the European Union's nine Mediterranean partner countries. It aims primarily to have a tangible presence in the partner countries, focusing on the economic and social priorities of the beneficiary countries to which it not only contributes its financing capacity but also adds value in project implementation and modernization of public policies.
EIB - Anne-Cécile Auguin, a.auguin@eib.org
Fransabank
Fransabank is the oldest bank in Lebanon. It was established in 1921 and registered number one on the list of banks operating in Lebanon. It operates over 116 branches and has a regional footprint in the Middle East and North Africa, with subsidiaries in Europe. The bank is one of the leading banks in Lebanon, ranking third in Net Loans to Customers and Profits and fourth in Total Assets and Customers' Deposits. It offers a large product line including retail, corporate, investment, private and insurance. Fransabank has been partnering for more than 20 years with prominent banks and international financial institutions.
Categories