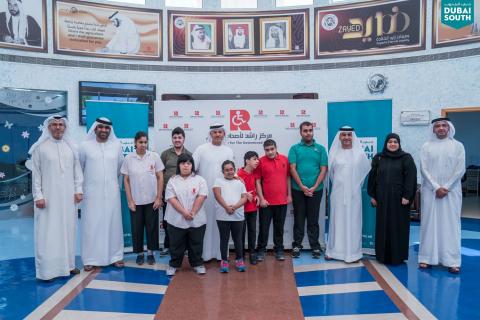 CSR initiative espouses humanitarian values in commemoration of the Year of Zayed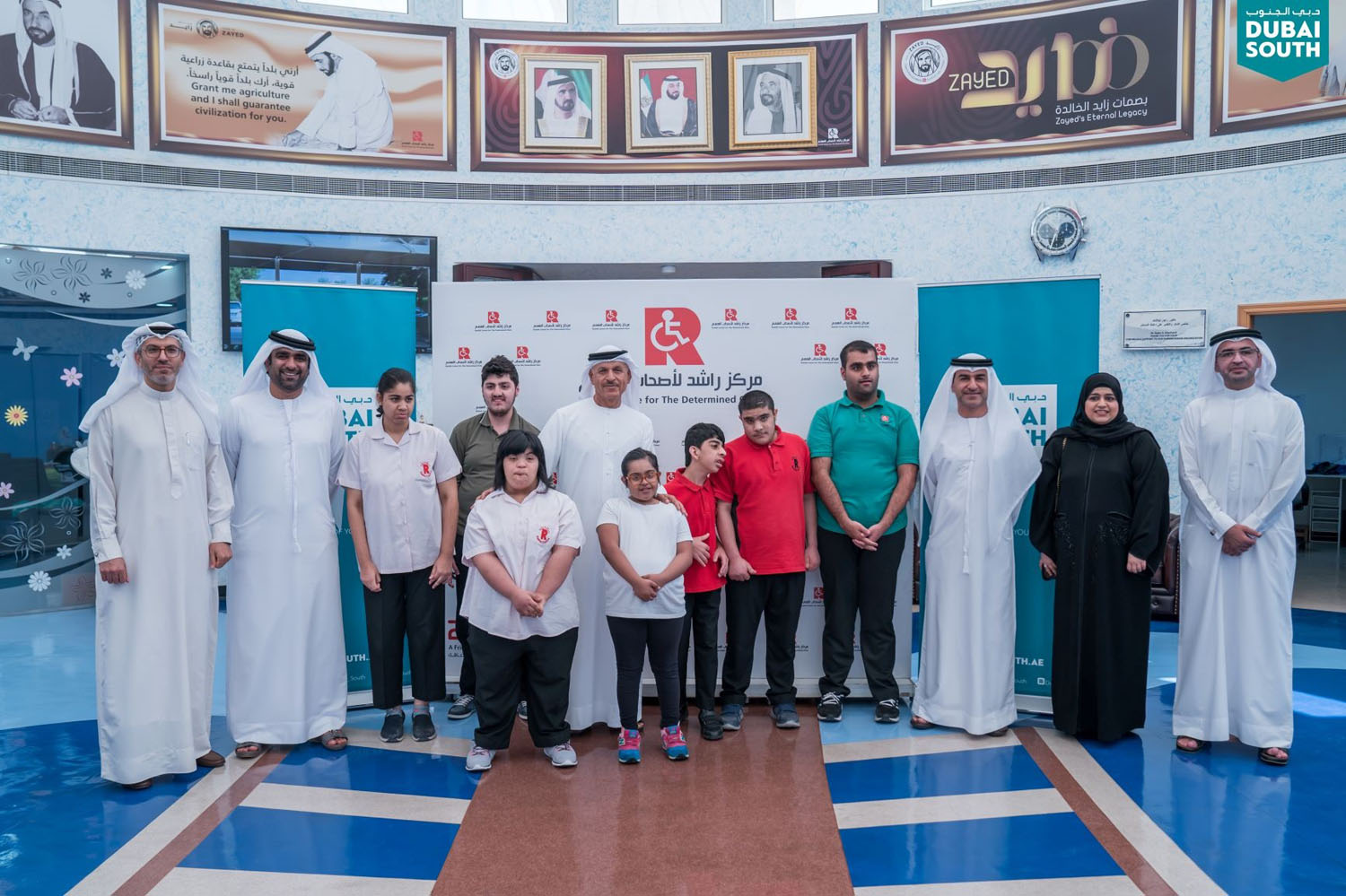 Dubai South recently visited the Rashid Centre for the Determined Ones and announced that it is granting 11 students of the Centre to benefit from full scholarship for the academic year 2018-2019 as part of its corporate social responsibility initiative of promoting inclusive education and financial accessibility to all. The initiative is also in line with Dubai South's commemoration of the 'Year of Zayed', who embodied humanitarian values of giving and equality.
Senior officials and the management team of Dubai South interacted with the students during the visit and expressed their support to the learning activities of the students, which are taught through a multidisciplinary approach to special education, including speech therapy and occupational therapy. The scholarship aims to enable the people of determination students to enhance their skills and not be hindered by financial concerns.
H.E. Khalifa Al Zaffin, Executive Chairman, DACC and Dubai South, said: "We are genuinely inspired by the efforts of the students of the Rashid Centre for the Determined Ones for their dedication and willingness to learn and we want them to excel in their chosen fields. Dubai South maintains the noble values espoused by the late Sheikh Zayed, to serve humanity in every possible way. Our commitment to the Rashid Centre is in line with our efforts to keep the spirit of humanitarian act of social integration in commemoration of the Year of Zayed, by providing opportunities for every individual in the society. We look to each child completing their studies from the centre, carrying with them Dubai South values as a city of you and following the footsteps of our nation's Founding Father."
Mariam Othman, general manager of the Rashid Centre for the Determined Ones, commented: "We are deeply grateful to Dubai South for their efforts to include the Rashid Centre for the Determined Ones as one of their key recipients for their CSR programs on inclusive education. Sponsoring the children provides massive opportunities for them to go forward and develop their skills fully without any concern for them and their families who put a lot of efforts to ensure they continue to enjoy the same privileges and right to learn as many other children. Their support will definitely go a long way."
The Rashid Centre for the Determined Ones (previously known as Rashid Centre for the Disabled), which was established in 1994, currently has about 300 students, which also learns various skills in arts and crafts, music, and sports such as swimming and horse-riding classes.
Categories