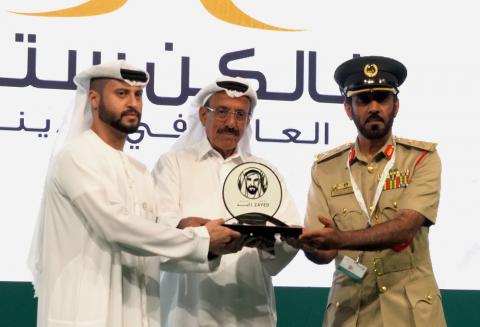 Developer remains major sponsor of White Points System for the fourth consecutive year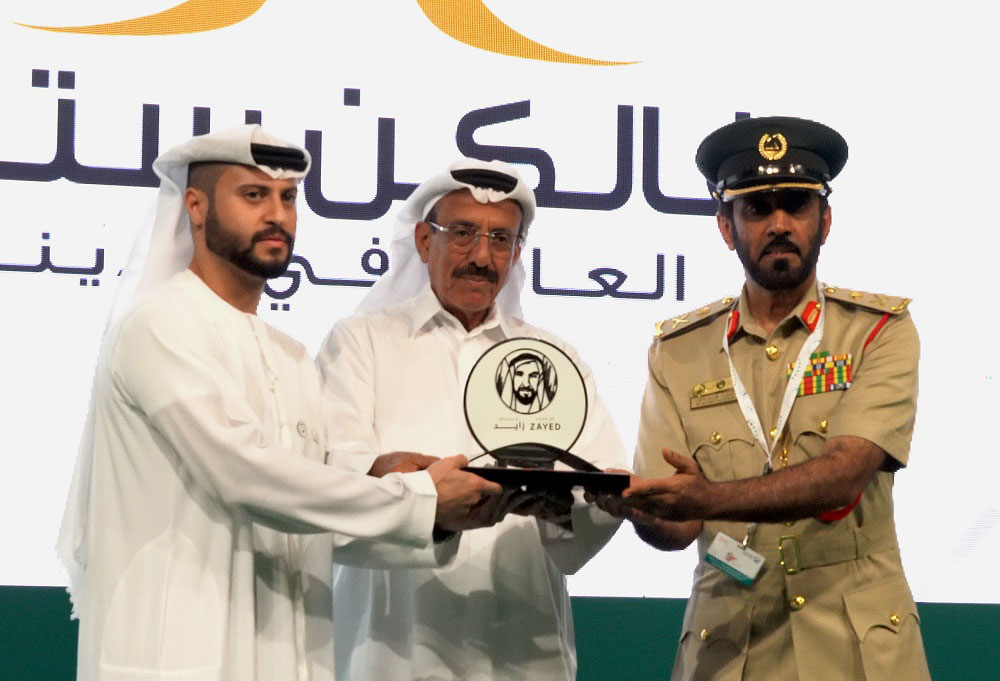 Falconcity of Wonders LLC - the developer of the Falconcity of Wonders (FCW) multipurpose mega project, which is currently being developed in Dubai, was recently recognized with the Diamond Sponsor Award by the Dubai Police for its continuing commitment to support local and national efforts aimed at boosting road safety awareness and best practices. Mr Ahmad Almoosa, Vice-chairman and Deputy General Manager, received the Diamond Sponsor Award on behalf of H.E. Salem Almoosa, Chairman and General Manager, Falconcity of Wonders LLC, from Major-General Mohammed Saif Al Zafeen, Assistant Commander-in-Chief of Dubai Police and Chairman of the Federal Traffic Council in honour of the developer's distinguished Diamond Sponsorship of Dubai Police's White Points Systems during an awards ceremony held at Westin Al Habtoor City, Dubai.
Reaffirming its commitment to promoting road safety and thereby contributing to the UAE's reputation as one of the safest countries, Falconcity of Wonders continues to be actively involved in a series of initiatives that help in the creation of a secure, peaceful and productive community for current and future generations to live in. The developer has been a major sponsor of the White Points System for the past four years.
H.E. Salem Almoosa, Chairman and General Manager, Falconcity of Wonders LLC, said: "Speeding and road rage are serious offences in Dubai, which result in several serious injuries and fatal accidents every year. By continuing to extend our support to the unique White Points System launched by the Dubai Police, we hope to promote road safety and motivate drivers to adhere to speed limits, which in turn improves the safety and security of our community. I take this opportunity to thank the Dubai Police for acknowledging and recognizing our efforts and contribution to making Dubai one of the safest cities globally."
The White Points System was proposed by Lt. General Dahi Khalfan Tamim, Deputy Chairman of Police and General Security, to encourage motorists to become safer and law-abiding drivers. All Dubai-registered vehicles are eligible under the system, which was implemented in 2012. Drivers with spotless records can receive a total of 12 white points a year, one for each month, and can be redeemed through several ways and can also be used to cancel some fines.
Categories