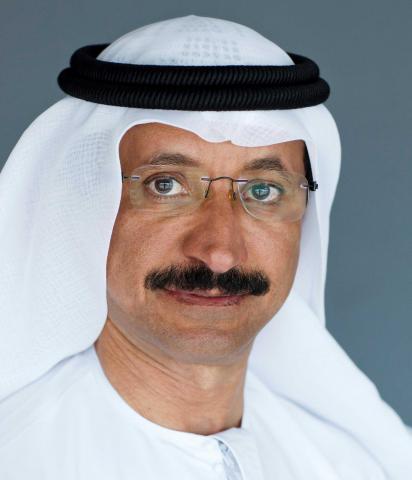 Move aims to create sustainable maritime sector and establish Dubai as leading global maritime hub
April 22, 2014 - Dubai, United Arab Emirates
Dubai Maritime City Authority (DMCA), the government authority charged with regulating, coordinating and supervising all aspects of the maritime sector in Dubai, has announced its firm commitment to supporting the Dubai Maritime Vision 2030 plan of creating a vibrant and safe maritime environment in the next two decades and establishing Dubai as a leading global maritime hub.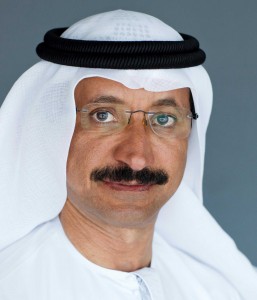 His Excellence Sultan Ahmed bin Sulayem, Chairman of Dubai Ports, Customs, and Free Zones Corporation, Chairman of DMCA, said: "Dubai Maritime Vision 2030 is of strategic significance as it underpins efforts to improve the local maritime sector. It also emphasizes how the competitive potentials of Dubai place it among the leading logistics and maritime centres in the Middle East and North Africa region and in the whole world."
The Dubai Maritime Vision 2030 consists of the following key goals:
Establish Dubai as a leading Global Islamic Maritime Economy by encouraging Islamic financing and Halal maritime tourism, among others, in line with the 'Dubai – Capital of Islamic Economy' initiative launched by H.H. Sheikh Mohammed bin Rashid Al Maktoum, Vice-President and Prime Minister of UAE and Ruler of Dubai
Consolidate Dubai's position as the foremost International Maritime Centre based on its competitive potentials, especially in terms of modern infrastructures, strategic location, customs facilities, and high-level services.
Elevate Dubai's status as a prime international logistical gateway and a transhipment hub backed by rapidly increasing passenger and freight transport volumes and a multifaceted trade corridor.
Create a smart maritime sector with seamless integrated operations in line with Dubai's rapid transformation into a smart city. This smart maritime industry will focus on comprehensive customer-focused eServices and superior maritime security systems in order to better serve local, regional and international clients and stakeholders.
Promote Dubai as an epicentre for Maritime Education and Training, capable of producing both administrative graduates and technocrats who are able to guide the local maritime sector to a new level of excellence and leadership in line with the movement towards a knowledge-based economy
Position Dubai as an exemplary international 'Green Maritime' body that minimally impacts the environment with its shipping and maritime- related activities through adherence to the highest standards of sustainability
His Excellency Bin Sulayem, added:  "Dubai's huge growth opportunities provide a positive outlook for Dubai's Maritime sector in the next few years. DMCA will continue to take big strides in establishing the supremacy of Dubai's maritime sector and helping realize the ambitious objectives of Vision 2030 which serves as an important guide for achieving a competitive and unified maritime economy that meets the highest environmental safety standards."
"Dubai is all set to create an integrated and vibrant maritime sector after its historic win as Expo 2020 host. This welcome development will add impetus to support for the ambitious vision of the UAE's leadership to nurture one of the world's best countries. We look forward to realize the Dubai Maritime Vision 2030 which will open up new opportunities for further developing infrastructures according to the highest quality and excellence standards. This will pave the way for more achievements that will further reinforce the UAE's leadership in the regional and international arena,"
Dubai Maritime Vision 2030 is the result of a meticulous study conducted on behalf of DMCA on global maritime trends and possible scenarios. It provides a framework for anticipating future outcomes and their implications on the emirate's maritime sector.
Categories