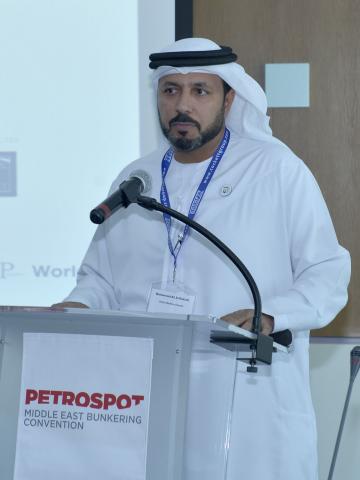 Participation seeks to support Dubai maritime sector's leadership
The Dubai Maritime City Authority (DMCA), has joined the world's leading maritime organizations at the Middle East Bunkering Convention 2018 in Dubai. DMCA's participation is in line with its commitment to enhance channels of effective communication with regional and global maritime leaders to transfer the latest knowledge, exchange successful experiences and best practices that would support efforts to promote, develop and regulate the bunkering sector.
Amer Ali, Executive Director of DMCA explained the importance of holding this conference in a time where there is a growing need to unite regional and international efforts to develop the infrastructure that can meet the current and future needs of vessel fuel, particularly the bunkering and storage stations. He emphasized the need to update the regulations, legal and legislative frameworks in line with international laws and conventions.
"DMCA is committed to building effective strategic partnerships with regional and global maritime leaders in order to continue enhancing Dubai's infrastructure and legislation in line with the Dubai Maritime Sector Strategy (MSS), which focuses on promoting the strengths of the local maritime cluster, especially ports, import and export, finance, brokerage, logistics and maritime services, in bid to position Dubai as one of the most important maritime capitals in the world," he added.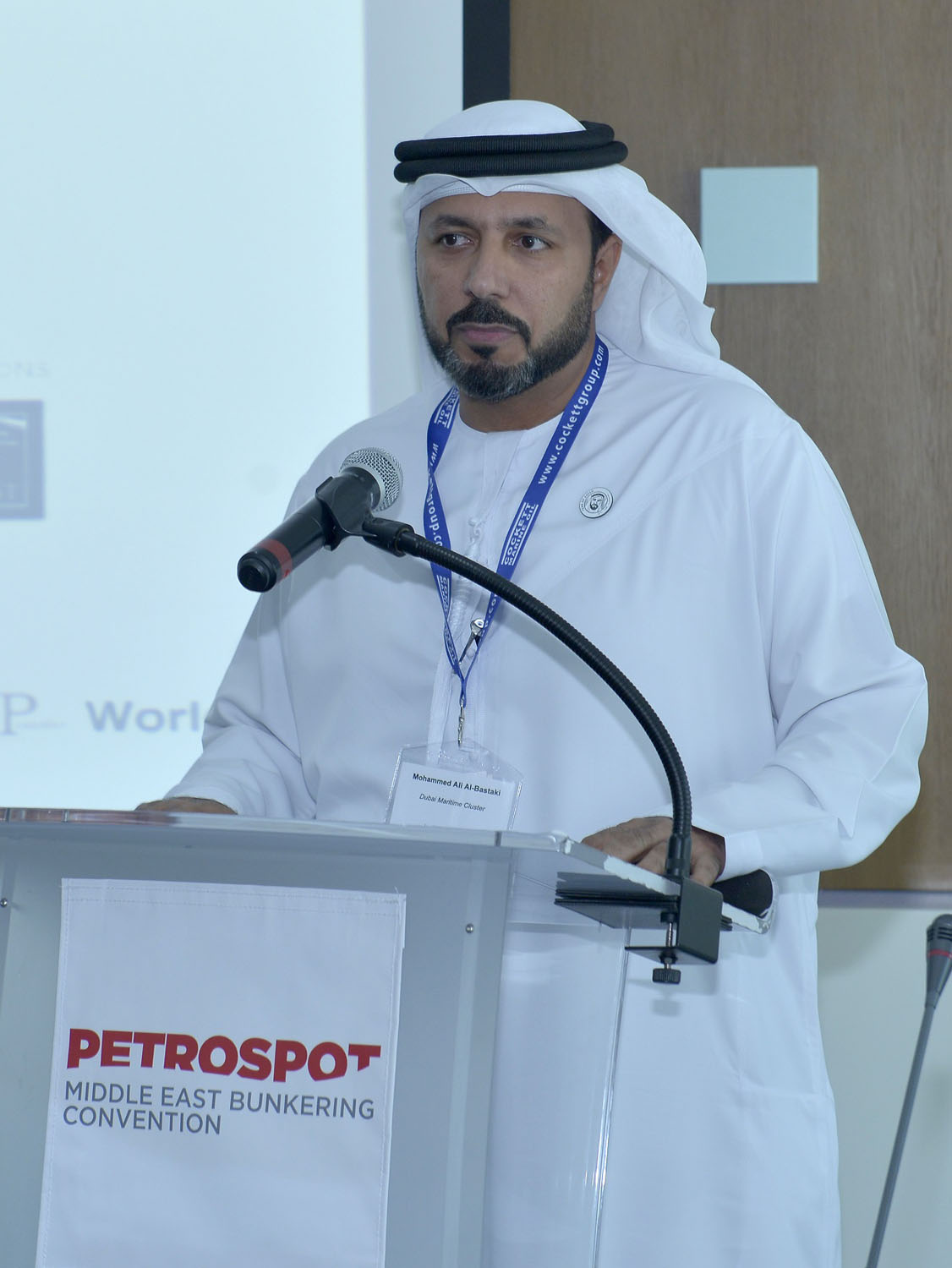 Eng. Mohammed Ali Al-Bastaki, Director of Maritime Operations, DMCA, has opened the first discussion session, noting that choosing Dubai to host the Middle East Bunkering Convention 2018 reflects the high confidence of the international marine community in the emirate as a preferred destination for the world's most important maritime events and as leading influence in future development of the maritime sector based on innovation, creativity and excellence. Al-Bastaki highlighted the most competitive advantages that make Dubai a strong player among the most important international maritime hubs, such as London, Singapore, Oslo and Hong Kong, especially in terms of its strategic location, it stable economic ecosystem, advanced infrastructure, legislation and legal system among others.
Al-Bastaki noted: "DMCA is moving with confidence towards promoting Dubai's leadership as an attractive destination for ship owners and operators from around the world, supported by a series of leading initiatives, including Dubai Maritime Virtual Cluster and Dubai Maritime Cluster Office, that build up investors' confidence and facilitate their access to the promising opportunities in Dubai, as well as drive the maritime sector as a vital contributor to its economic diversification efforts leading to the post-oil economy, in line with the directives of the wise government."
"The Middle East Bunkering Convention 2018 is an ideal platform to explore new horizons to enhance our cooperation with regional and international players, as well as maritime stakeholders from the public and private sectors, to serve our ambitions to reinforce Dubai's position as a major player in the field of ship supplying and bunkering. We are confident that this event will have positive outputs in terms of identifying effective solutions to emerging challenges. It also provides platform in developing integrated mechanisms and leverage available opportunities to drive growth in the bunkering sector, which is a major driver in economic development," Al-Bastaki concluded.
The Middle East Bunkering Convention 2018, being held from 5-8 March at the InterContinental Dubai Marina will include several discussion sessions on the readiness of the bunkering sector for 2020, the new challenges and opportunities within the global bunkering market, and a review of the most prominent commercial and legal issues concerning shipping's changing business environment. The event also addresses the important role of fuel storage companies, as well as the ways to combat fraud, resolve disputes and explore new prospects for LNG and other alternative fuels.
Categories