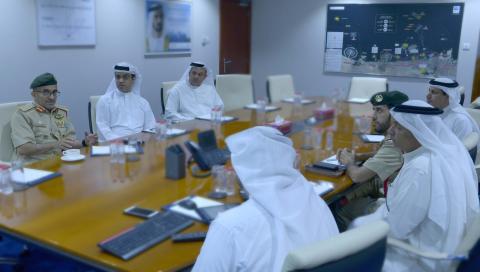 Combined government efforts to promote marine leisure sector in accordance with highest standards of efficiency, inclusiveness and competitiveness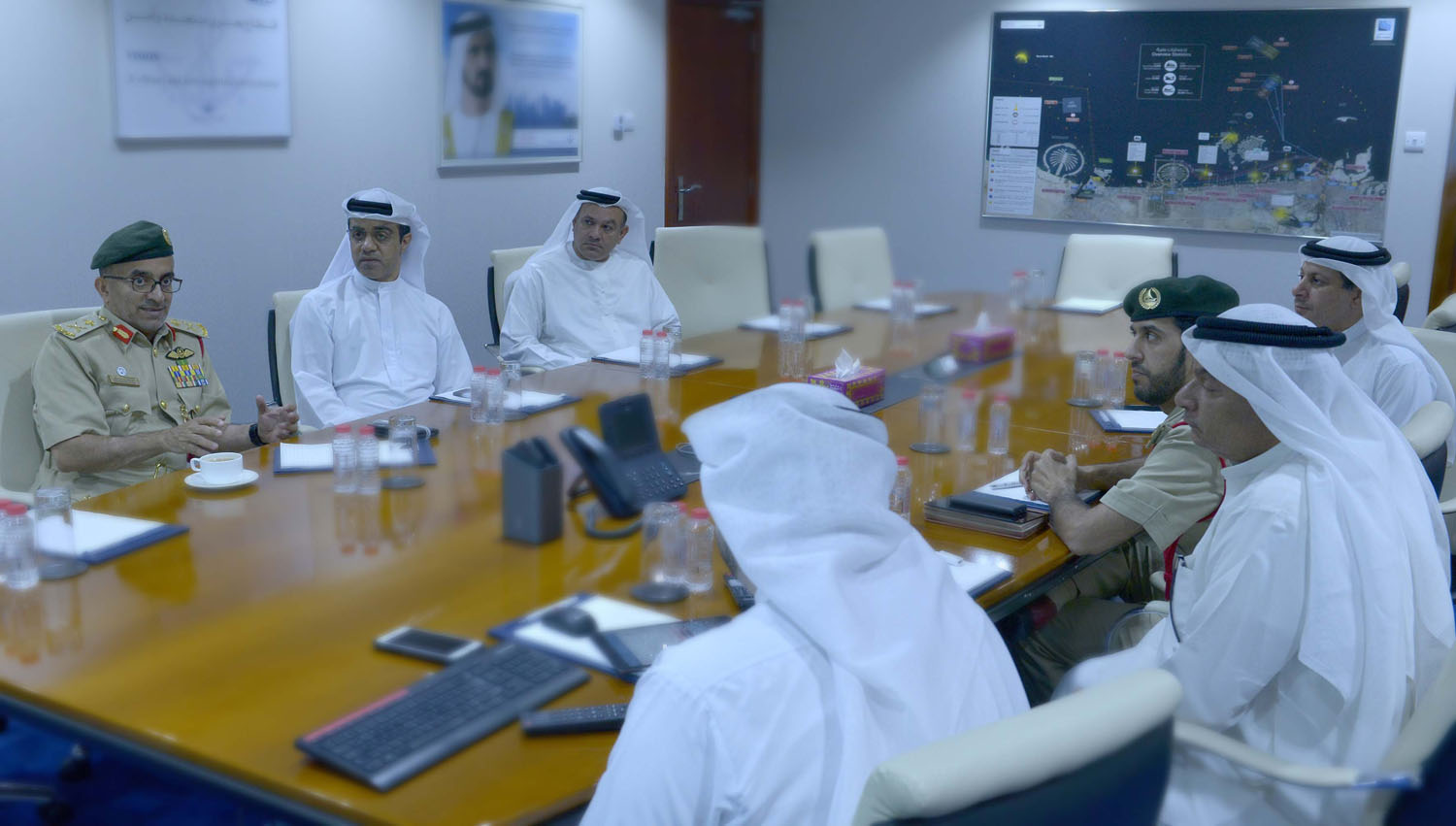 The Dubai Maritime City Authority (DMCA) today discussed the pilot launch of the 'Local Cruise Ship License System' with Major General Pilot Ahmed Mohammed Bin Thani, Acting Commander-in-Chief of Dubai Police. During the meeting, DMCA stressed the importance of the qualitative step in establishing solid foundations to promote marine leisure sector in line with Dubai's bid to become one of the world's leading maritime destinations. The new system will allow access to services using smartphones as DMCA continues to intensify its smart transformation initiatives for easier, faster and simpler processes and procedures. The new system will help enhance the competitiveness of the business-friendly local maritime community and boost its status as one of the most attractive environments for maritime activities.
Major General Pilot Bin Thani said: "I thank the DMCA for their continuous efforts to build a world-class maritime sector in Dubai in line with the vision of our leaders to cement the emirate's leadership in all fields. The 'Local Cruise Ship License System' for recreational marine vessels will help establish a solid regulation governing these types of crafts and luxury yachts in local territorial waters. It will help facilitate faster and up-to-date services, which is an important step forward to ensure maritime safety, operational efficiency, and safe navigation. The subsequent improvements will also bolster the confidence of the international investment community in Dubai's marine leisure sector."
Both parties reviewed the final preparations for the launch of the new system, which will facilitate and streamline the submission, review, and decision-making procedures for local sailing requests for recreational marine vehicles. It will provide an ideal platform to automate procedures and applications using a smart application or the website. In a push to transform Dubai into one of the world's smartest cities, the innovative system is designed to help realize the goals of the Dubai Marine Tourism Development Plan. The system is the product of the fruitful cooperation between DMCA and its public and private sector partners, all of whom are working towards reinforcing Dubai's competitiveness and transforming it into an ideal destination for leisure marine tourism.
Amer Ali, Executive Director, DMCA said: "The system, which will be launched soon in cooperation with our partners, is laying the groundwork for excellent customer service and advanced technological innovations to serve the marine leisure sector, a vital part of the national economy. We are confident that the new initiative will be a major boost to the goal of Dubai Plan 2021 Plan to build a smart, sustainable, and connected city to keep pace with future growth. Its interactive and sophisticated features as well as smart and innovative solutions will help speed up the issuance of local sailing licenses for recreational marine vessels. We hope to satisfy the requirements of all stakeholders and strengthen our programs to make Dubai an excellent destination for marine leisure activities. "
Customers may now start registering their personal and other data by creating a profile, and then providing cruising applications. They can track the status of the application electronically. It will also alert customers via e-mail about the status of their application at all stages. The meeting was attended by Ali Al Daboos, Executive Director for Operations; Mahmoud Oweida, Director of Information Technology; Captain Khamis Weld Ghumail, Director of Maritime Traffic Management; and Mohammad AlFalasi, Director of Waterway Control, DMCA.
Categories