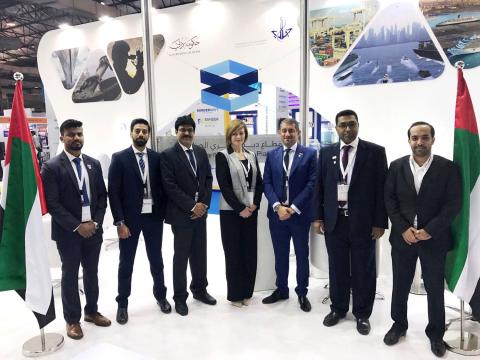 Dubai Maritime City Authority promotes the emirate transformation into a global platform for maritime industries based on knowledge, innovation & sustainability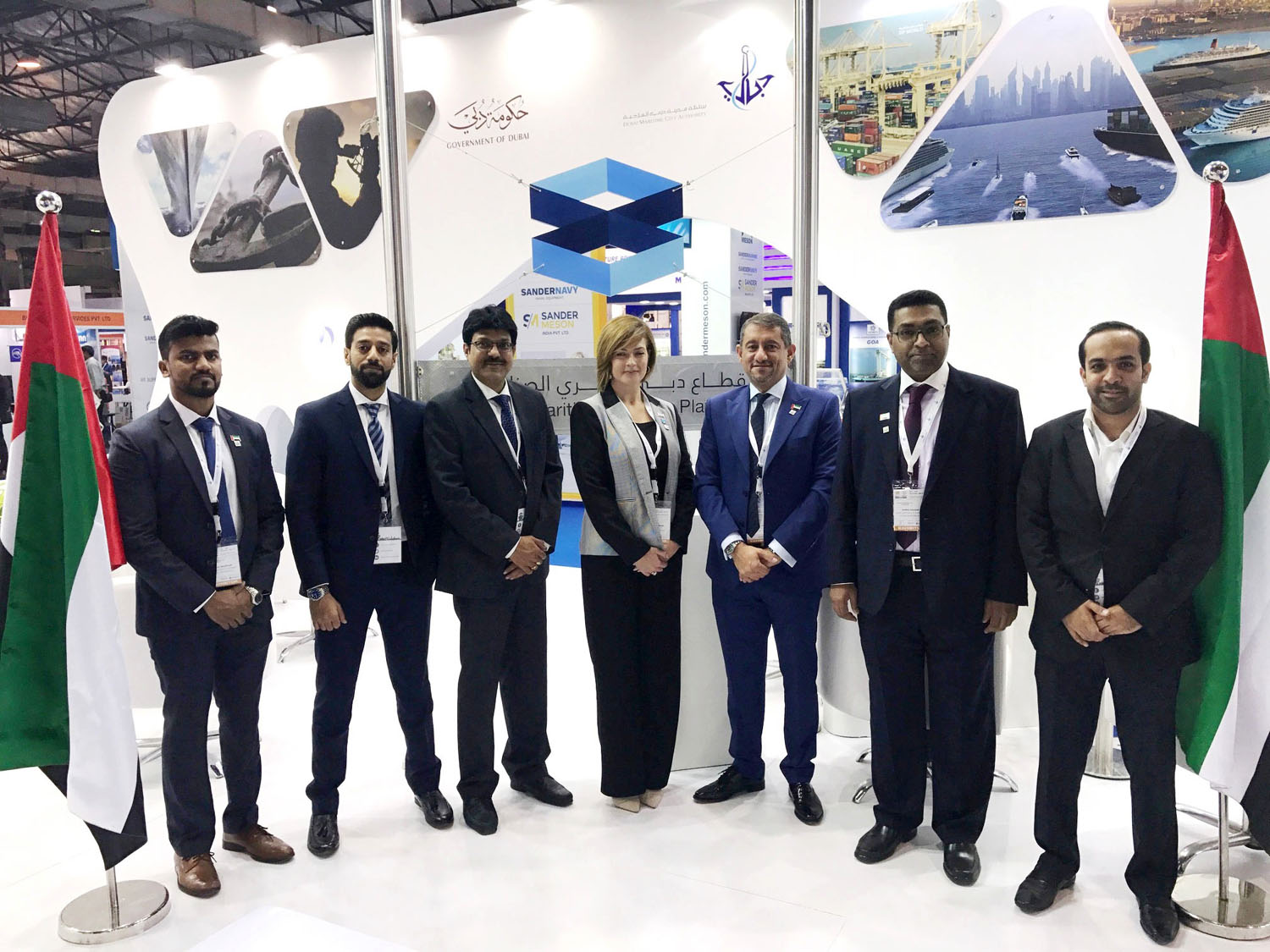 The Dubai Maritime City Authority (DMCA) is showcasing the local maritime industry potentials, amid international recognition of Dubai's maritime competitive advantages, and status as one of the world's leading maritime centers during the opening of the ongoing INMEX SMM India. The prestigious event being held at the Bombay Convention and Exhibition Centre will run until October 5, 2017.
As part of the objectives of Dubai Maritime Sector Strategy, the DMCA is participating in the trade show along with DP World, Drydocks World-Dubai, Dubai Multi Commodities Centre, and the Emirates Maritime Arbitration Centre. In addition, its presence is seen to further boost its efforts to promote Dubai's major maritime accomplishments and position the UAE as one of the leading nations with the most advanced maritime industry.
Amer Ali, Executive Director of DMCA, said: "The DMCA will continuously highlight the role of the emirate as the center of global maritime activities to raise its competitiveness, ensure inclusiveness, and promote sustainability. Backed by its leadership, Dubai has taken advanced steps to implement pioneering initiatives and contribute to the global maritime industry. Such a move aims to make Dubai and the UAE the leading international center for creative and highly productive industries in line with the wise vision of our leadership."
The Dubai delegates seek to showcase the substantial opportunities in the local maritime industry and the unprecedented advantages of Dubai, including its strategic location, sophisticated infrastructure, and legislative and logistical services supported by the highly qualified human resources. This effort is aligned with the highest standards of excellence to explore and enhance the future of the local maritime industry based on the pillars of innovation, creativity, and knowledge.
In the opening conference of the event, Nawfal Al Jourani, Head of Dubai Maritime Cluster Office, made a presentation titled 'NEW ECONOMY: Dubai Model, the Leading Maritime Cluster in Middle East' to discuss investment opportunities in Dubai and its advantages in comparison with other global maritime clusters.
Ali added: "INMEX SMM India 2017 is a perfect opportunity for us to further contribute to the global maritime community's growth and development through Dubai's proactive initiatives, and as it is one of the top five global maritime clusters in terms of competitiveness and attractiveness. Our participation along with DP World, Drydocks World-Dubai, Dubai Multi Commodities Centre, and the Emirates Maritime Arbitration Centre reflects our concerted effort to promote the promising investment prospects in the local maritime sector in support of the 'Dubai Industrial Strategy.' The latter aims to transform the emirate into a global platform for knowledge-based industries, innovation and sustainability."
Ali concluded: "We are pleased to join other international stakeholders attending INMEX SMM India 2017, an event that supports our relentless efforts to promote Dubai's global leadership through exchange of experiences and best practices with our overseas counterparts. We look forward to communicating with investors and industry pioneers in India and worldwide to shed light on attractive business opportunities and investor-friendly environment in Dubai, in addition to the efforts to explore new prospects to accelerate growth of the marine industrial sector, as a main player in the inclusive and sustainable development process."
Categories