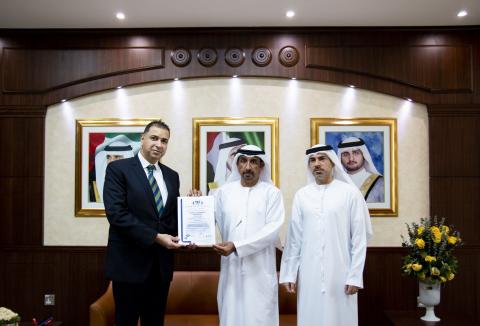 In line with its commitment towards compliance with the highest international standards
 Dubai Government Workshop receives
ISO certification in Quality Management
System and Business Continuity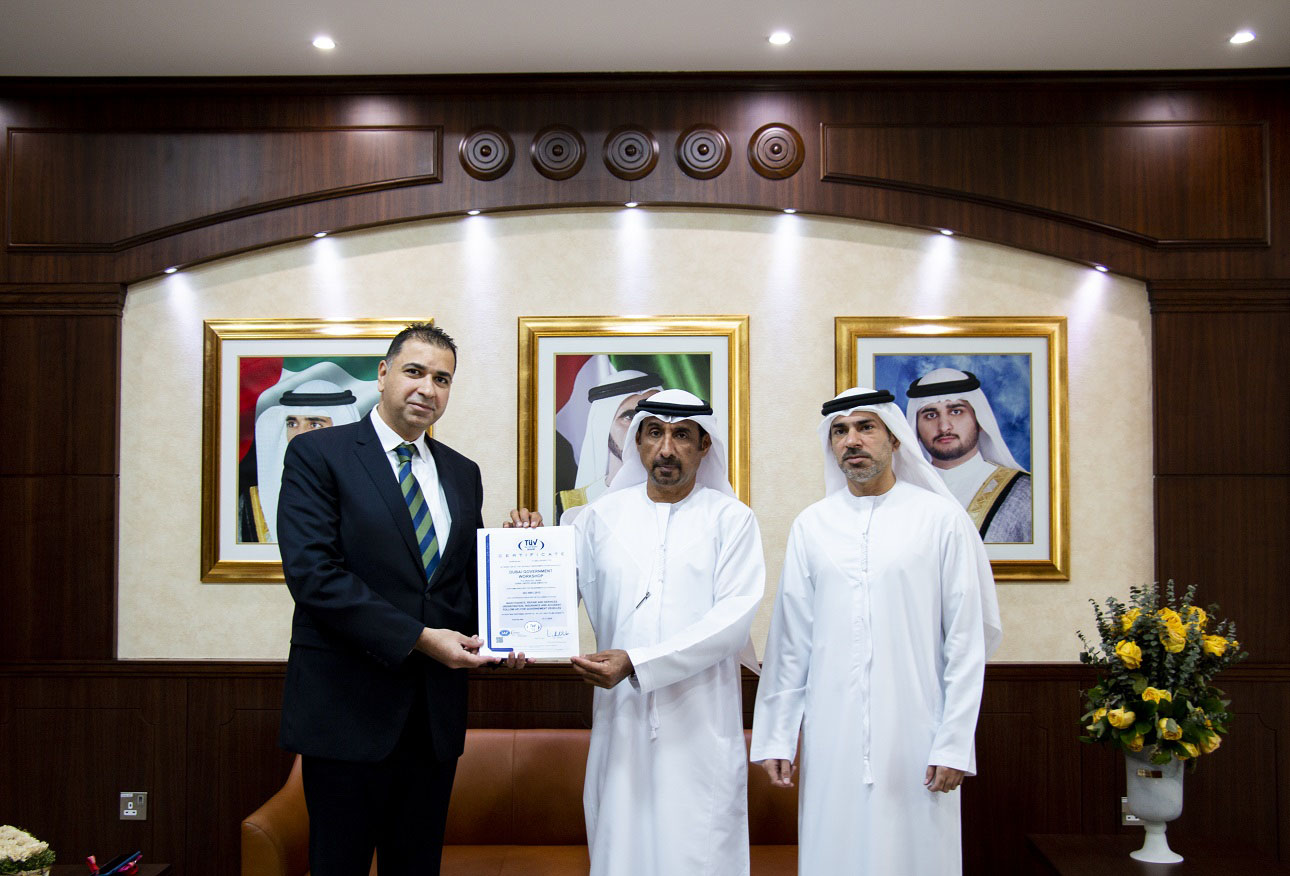 As an assurance of its concern of quality and business continuity, Dubai Government Workshop (DWG) has receives ISO certificates for Quality Management System (QMS) and the ISO certificate for Business Continuity—an achievement that that confirms its commitment to work based on the highest standards in the field of quality management and business continuity. The achievement demonstrates the workshop 's efforts in providing quality service and enhancing its business management systems to achieve the highest levels of customer satisfaction and the adoption of business practices, which fall in line with the efforts to enhance sustainable development and promote Dubai's leading position.
H.E. Humaid Sultan Al Mutaiwee, CEO of Dubai Government Workshop said: "Receiving these ISO certifications represent a quality achievement that will inspire us to continue working hard in developing our services and attain greater achievements in the future—falling in line with our commitment to adopt the highest standards of performance and quality in delivering services and to improve operational performance. This success also contributes in achieving our goals to ensure customers' happiness and our continuous pursuit to adopt the latest management practices. We are keen to continue our relentless efforts to adopt highest standards with guarantees to keeping pace with the rapid progress in the field of quality and excellence on both local and regional levels."
H.E Fahed Ahmed Al Raeesi, Deputy CEO, said: "We have received the ISO certificate for Quality Management System (QMS) and the ISO certificate for Business Continuity in line with the workshop's direction towards providing high quality and pioneering services in the management and maintenance of vehicles with the adoption the best international standards and practices to ensure the safety and happiness of the customers and achieve a sustainable technical mechanical center.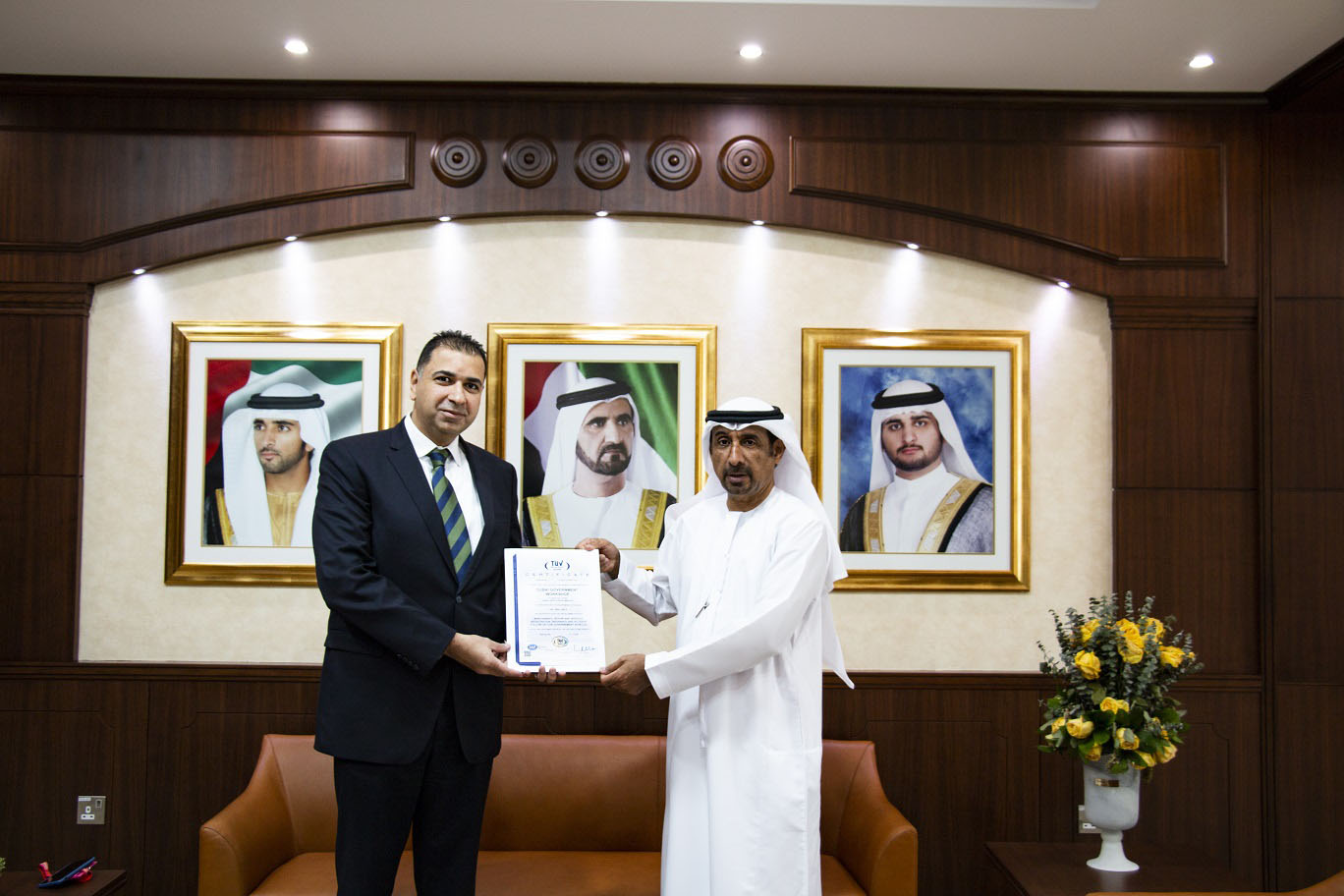 He added: "This new achievement came as a result of the joint efforts and team spirit, coordination and integration between different departments—ably combined with our continued commitment to achieve excellence and improve the quality, efficiency and excellence of the services we provide, which meet the customers' requirements and raise the level of confidence, as well as to facilitate procedures and transactions that will contribute to enhancing the overall development process and achieving the objectives of Dubai 2021Plan."
The certificates reflect the workshop's commitment to implementing the highest international quality standards and its keenness to continuously improve the levels of providing services to all customers, in line with the best standards in the world. The workshop's assessment included a complete review and audit of all procedures, operations, services, and the efficiency of providing them in line with the customer requirements and increasing of customers' satisfaction.
Categories