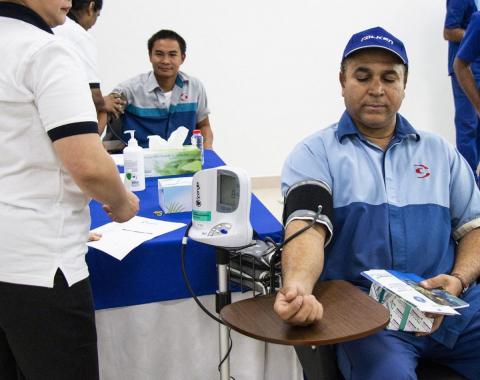 Initiative highlights commitment to the highest health and safety standards in the workplace in cooperation with the American Hospital in Dubai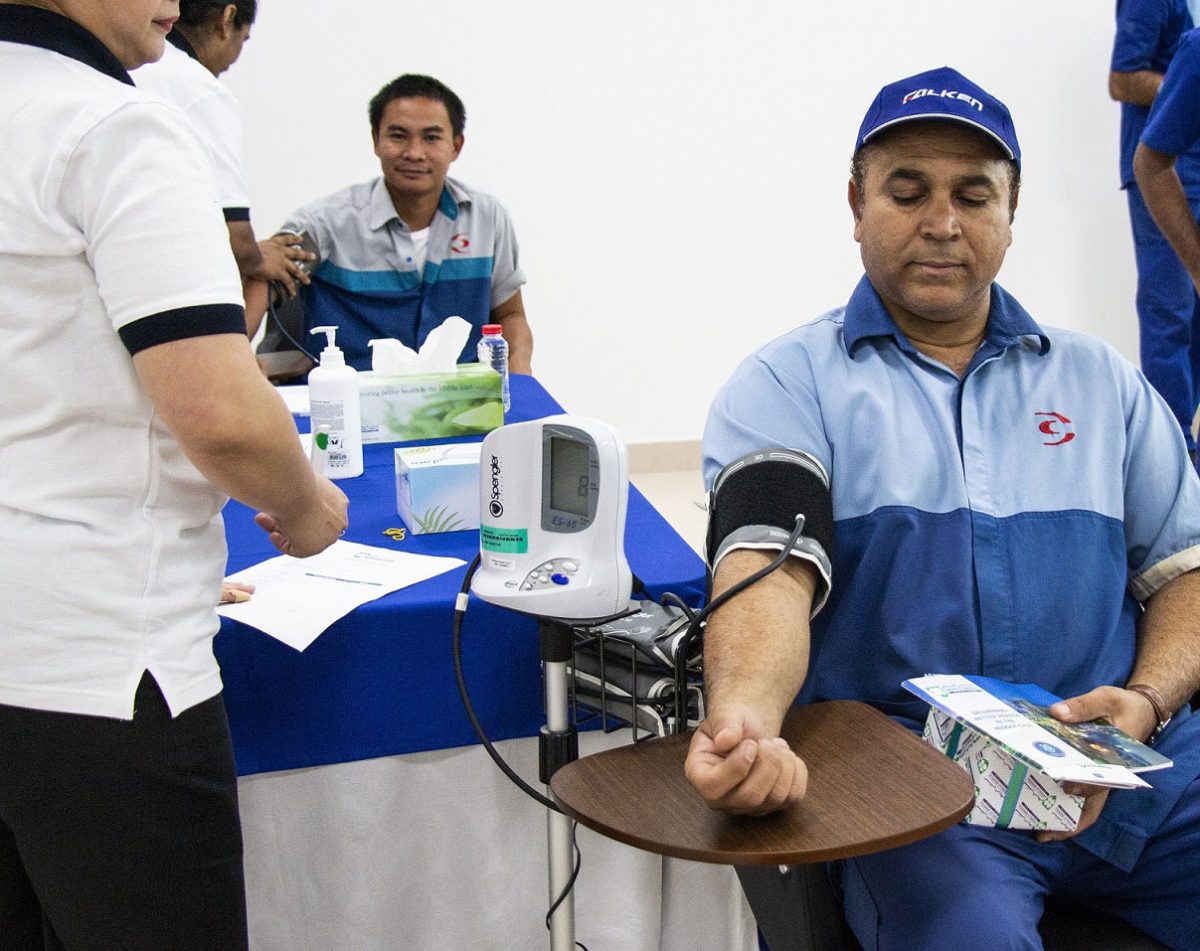 Dubai Government Workshop (DGW) has launched an awareness campaign on occupational health and safety in cooperation with the American Hospital Dubai, to encourage the community to comply to the highest levels of occupational health and safety standards inside and outside workplace premises. The campaign also held a 'Nutrition & Lifestyle' workshop, as well as free health checkup for DGW staff.
The campaign falls within DGW's strategy to implement the highest standards in health and safety and meet the UAE's commitment to the United Nations Sustainable Development Goals (SDGs), which targets the provision of safe working environments for all workers by 2030. These goals are in line with the UAE Vision 2021 and the Dubai Plan 2021.
H.E. Humaid Sultan Al Mutaiwee, Dubai Government Workshop (DGW) CEO, said: "We are continuously working to intensify our efforts to increase health and safety awareness among various communities in Dubai through worthwhile initiatives. The latest campaign, which is being held in cooperation with the American Hospital Dubai, is part of our ongoing efforts and commitment to reach out to the community and inform them of the health and safety concepts and behaviors. We remain committed to uphold the directives of His Highness Sheikh Mohammed bin Rashid Al Maktoum, Vice President, Prime Minister and Ruler of Dubai, to ensure the happiness of the people and the welfare of the society. "
He emphasized that the Dubai Government Workshop remains committed to implement the best and latest global practices in occupational health and safety and enhance it in all aspects of the organization and operations.
Stuart Rodney, Head of Business Development, American Hospital Dubai, noted the importance of its cooperation with the Dubai Government Workshop to promote community awareness in health and safety which serves the interest of the public and further strengthens cooperation between the public and private sectors in addressing organizational and societal concerns.
Mr. Stewart hailed the Dubai Government Workshop's efforts in this field, which reflects its clear commitment to the directives of the UAE's leadership, enabling it to reach a high level of application of the highest standards in health and safety in the work environment.
The campaign included a general medical test for all staff administered by the American Hospital Dubai. The hospital also introduced the staff to various practices that could help them maintain a healthy lifestyle and be protected from health risks that may affect their safety.
Categories