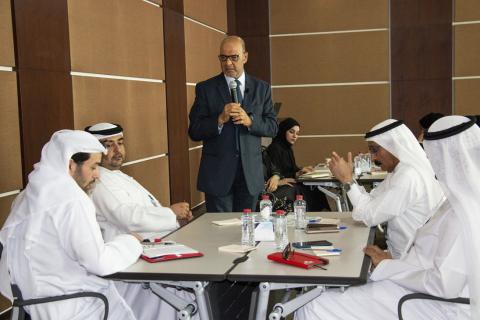 Department looks towards exploring newer fields including maintenance of electric vehicles and self-driving technologies to help meet its development goals and objectives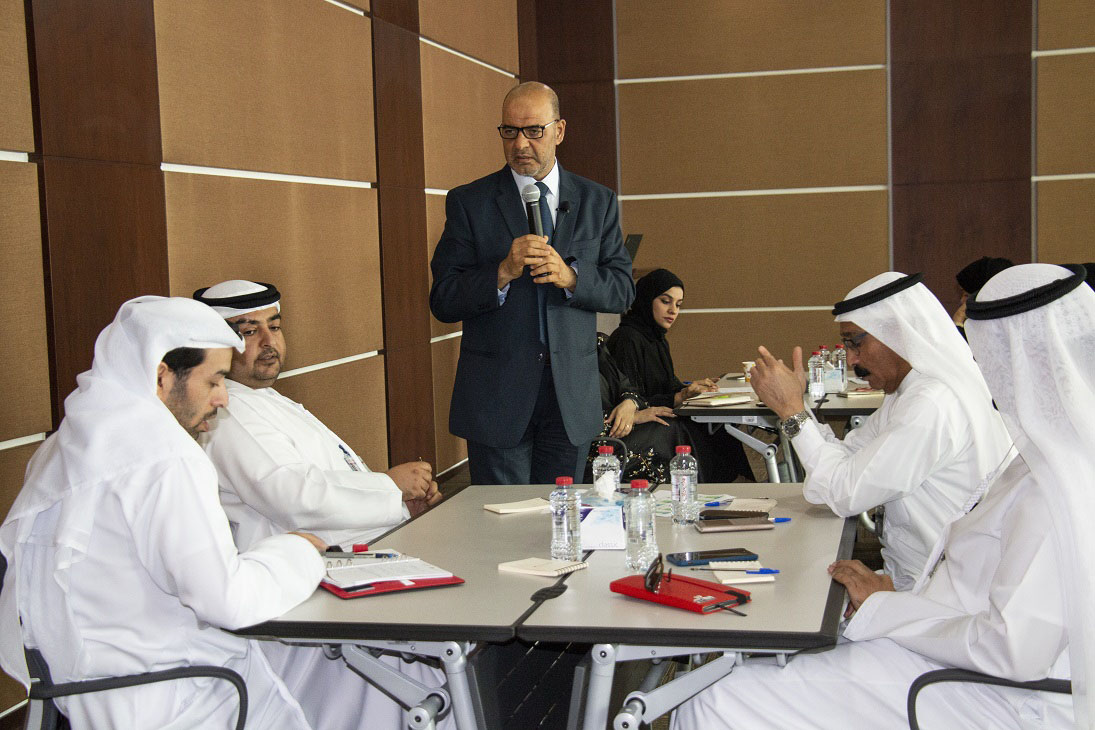 Dubai Government Workshop (DGW) successfully organized a brainstorming session recently to review its Strategic Plan for 2018-2021 and to discuss its vision to lead the vehicle maintenance services with high quality and efficiency. Held under the CEO of His Excellency (H.E.) Humaid Sultan Al Mutaiwei, Executive Manager, DGW, the sessions saw the participation of all of its organizational units. During the event, attendees discussed how to form the future vision of DGW in the coming years--provide world class services to achieve customers' happiness while also exploring newer fields including maintenance of electric vehicles and self-driving technologies, which fall in line with Dubai's plans and its rapid development.
H.E. Al Mutaiwei stressed on the importance of working closely together to help modernize the DGW and further develop its Strategic Plan 2018-2021, which is based on a clear vision aimed at raising performance levels to provide excellent services that meet current and future needs and achieve customers' happiness by benefiting from smart transformation and emerging technological innovations.
H.E. also emphasized on the significance of this new strategic plan as it places strong focus on the enhancement of the DGW's competitiveness through the provision of world class quality maintenance services at reasonable cost, less errors and within a time period that is considered excellent in Dubai.
The DGW CEO also explained that the brainstorming sessions held in response to the directives given to the department to improve its services. The sessions also served as an ideal platform to explore the best ways to achieve success in the comprehensive development process, which complement and meet the requirements of an accelerated development process through the focus of innovative ideas that help pave the way for improving the performance on various fields of work, both current and new, under the supervision of highly trained and skilled personnel that look towards providing satisfaction and happiness to its customers.
Categories