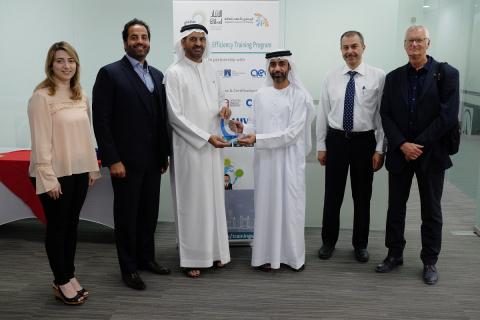 Etihad ESCO CEO and Vice Chancellor of British University in Dubai inaugurate the first CMVP session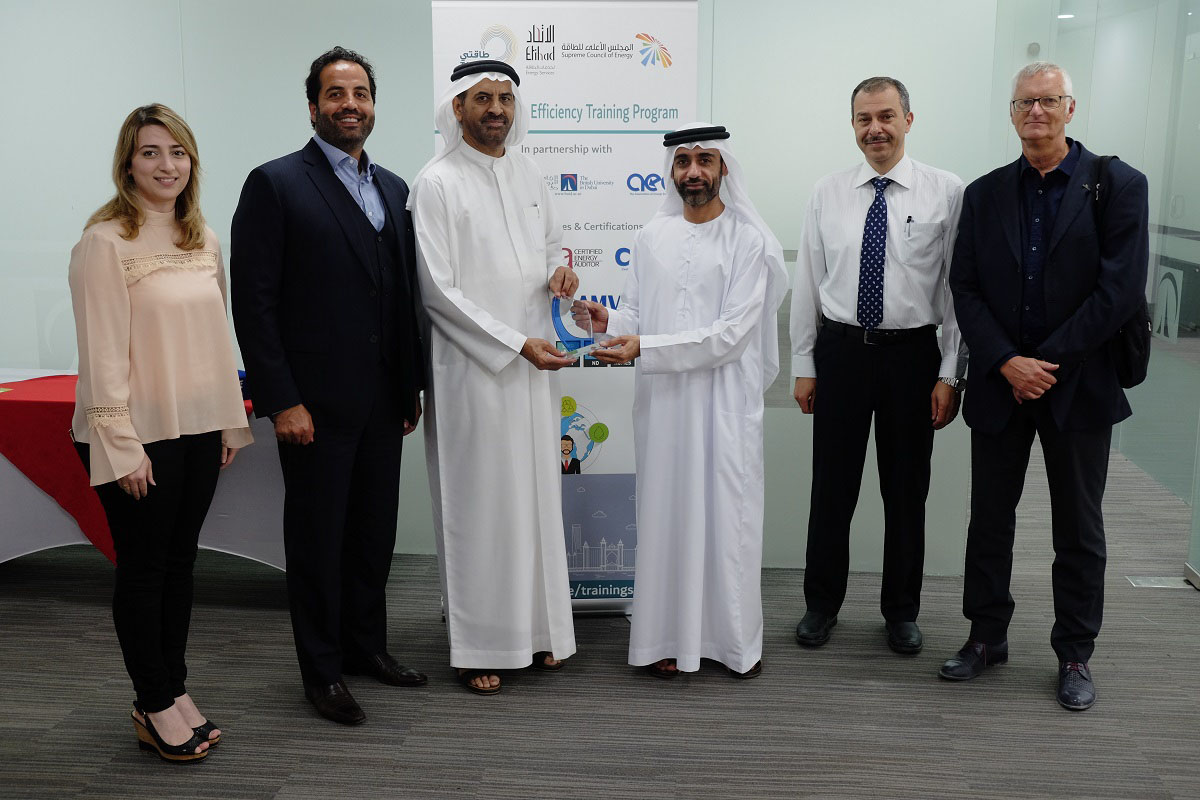 Ali Al Jassim, CEO of Etihad Energy Service Company (Etihad ESCO), officially inaugurated the first session of the Certified Measurement & Verification Professional (CMVP) program recently, alongside Professor Abdullah Al Shamsi, Vice Chancellor of the British University in Dubai (BUiD). The session, which forms part of the Dubai Energy Efficiency Training Program, was held from April 16 to 18 at BUiD.
The Dubai Energy Efficiency Training Program, which combines an array of internationally and locally certified training programs and modules, is an initiative by the Dubai Government, mandated by the Dubai Supreme Council of Energy (DSCE) and led by TAQATI - the dedicated Program Management Office for the Dubai Demand Side Management (DSM) strategy - in partnership with BUiD, the Association of Energy Engineers (AEE) and the International Institute for Energy Training (IIET). TAQATI entered into a partnership with BUiD for the Program as part of its mandate in March this year.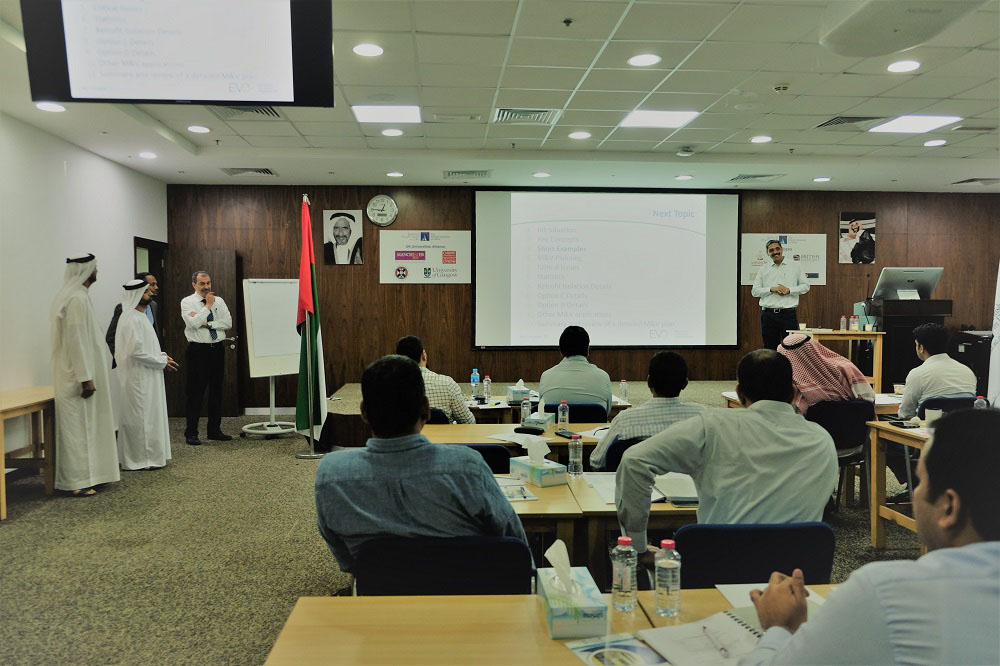 "The initiative is aimed at building the right capabilities to help achieve Dubai's ambitious target of 30 per cent reduction in energy consumption by 2030, by nurturing a community of innovators and thought leaders capable of leading the energy efficiency programs in Dubai. This highlights the importance of the creation of continuous opportunities for professional development in the energy sector as well," said Ali Al Jassim.
Professor Abdullah Al Shamsi, said: "Promoting sustainability through education is one of the key tenets of British University in Dubai and it is an honor for the university to partner with Etihad ESCO in this very special program which aims to increase the adoption of energy management by increasing the capability in the country through continuing education in United Arab Emirates."
Categories