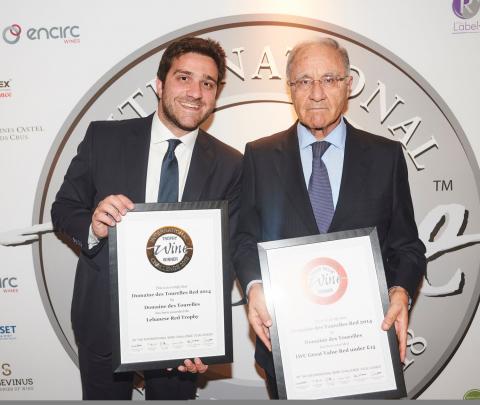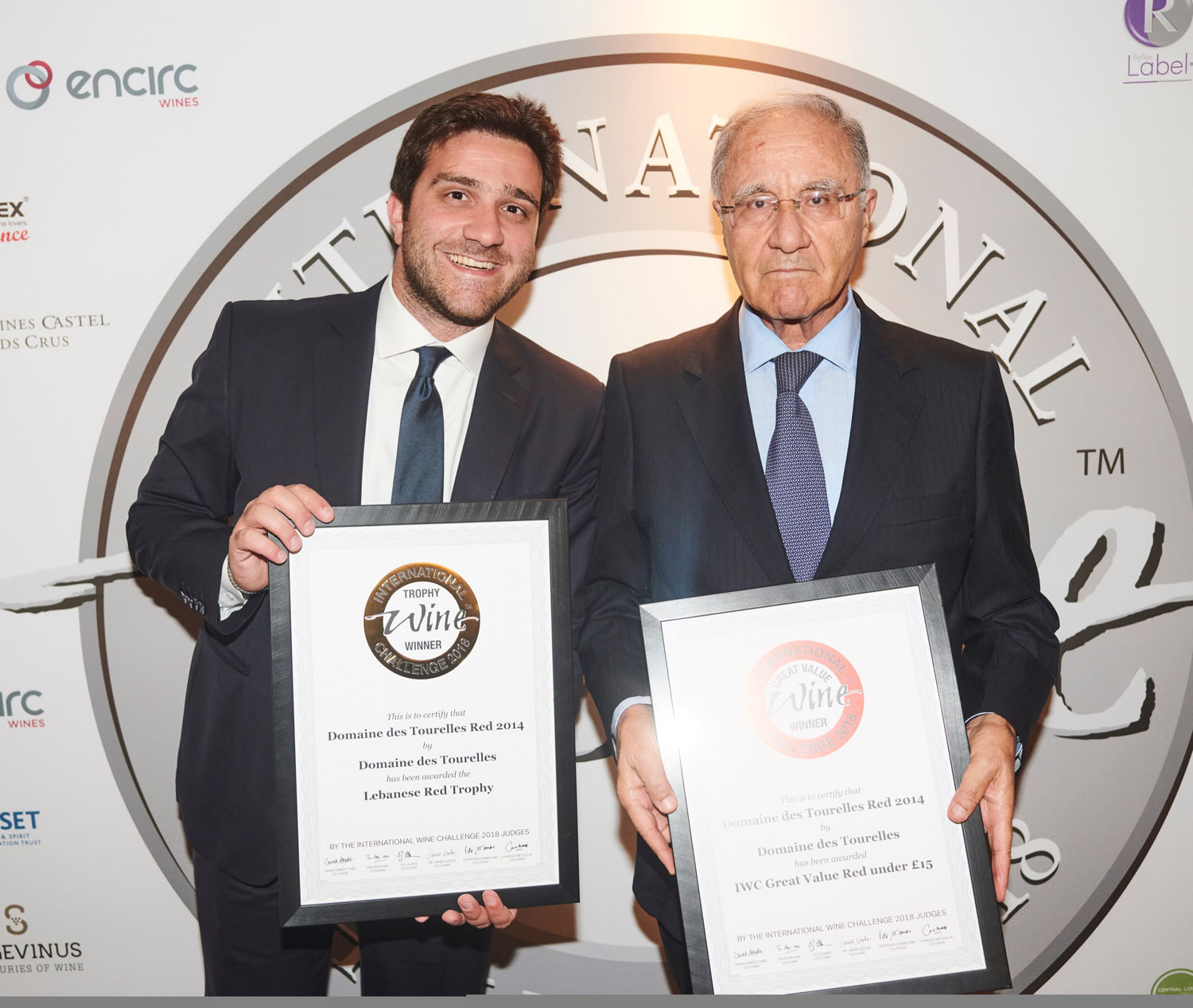 At International Wine Challenge (IWC) Awards held in July in London, Domaine des Tourelles' 2014 Red was crowned Great Value Champion Red wine, to add to the list of awards already revealed before the ceremony.
Having already been awarded a Gold Medal, the wine was eligible to be re-tasted for the Trophy selection, where it was awarded the Lebanese red Trophy.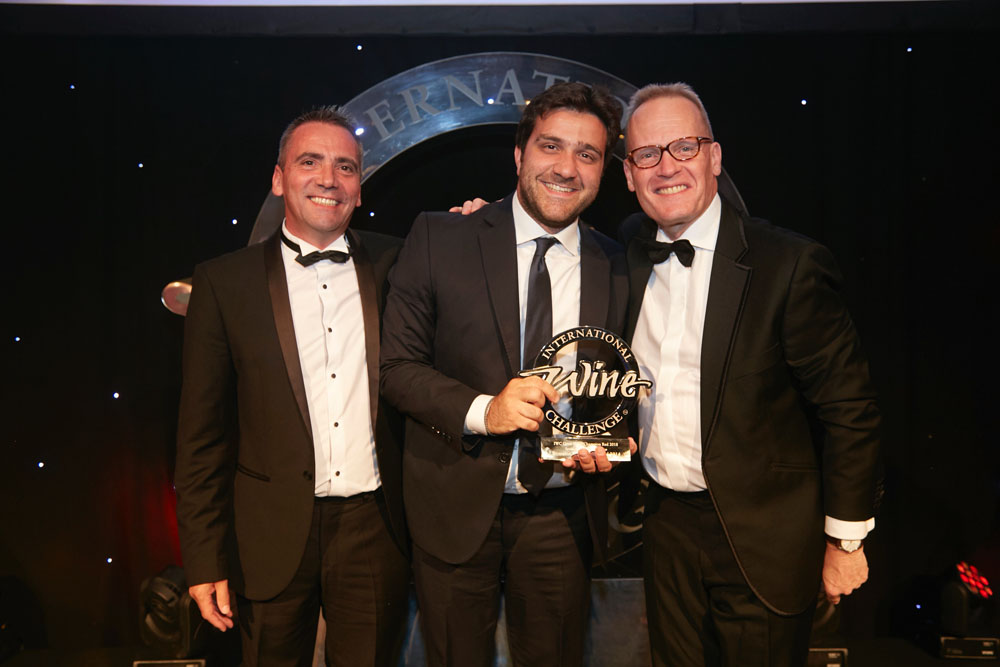 The wine also received a Great Value Award, which are given to wines that have won either a Gold or Silver medal and met exceptionally strict availability and pricing criteria.
Of the Great Value Awards, the IWC judges selected six winners as Champion Great Value Wines, each offering a world-class wine for world-class value. Co-owner and winemaker Faouzi Issa received the Great Value Champion Red Trophy from Co-Chair Tim Atkin MW at the glittering awards ceremony at the Grosvenor House Hotel in London's Park Lane.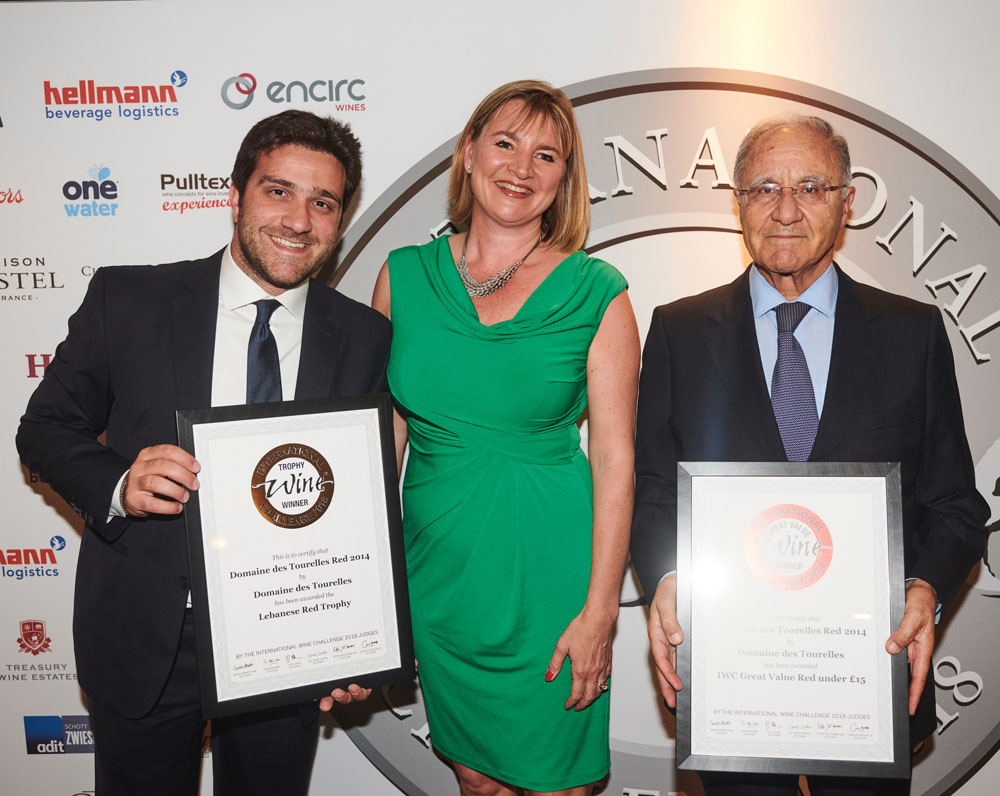 Each winning wine has excelled against extremely tough competition; thousands of wines from some 55 countries were blind-tasted this year by panels of expert judges, including many Masters of Wine.
Charles Metcalfe, Co-Chairman of the IWC, commented:
"This has been yet another exemplary year with a huge buzz and a lot of interest surrounding not only an impressive array of wines but a stable of innovative and passionate winemakers too. I speak for all of us at the IWC when I say that we are proud to be part of such an exciting industry – and we certainly wish to extend our congratulations to all the winners."
https://www.internationalwinechallenge.com/trophy-results-2018.html
There were 15,000 entries into the IWC this year
486 wines achieved Gold medals
138 wines were awarded Trophies
Categories