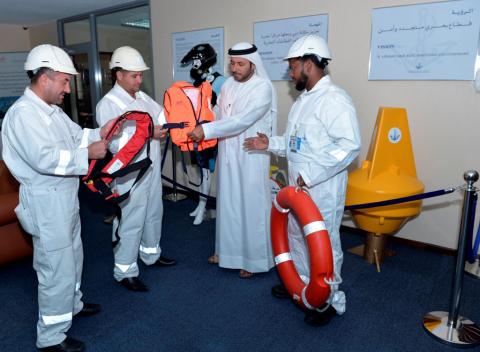 Campaign focuses on training, emergency response, and fight against pollution
April 6, 2014 - Dubai, United Arab Emirates
Dubai Maritime City Authority (DMCA) has launched an educational campaign to raise awareness on ways to ensure safe operations across Dubai-based floating restaurants. The move is part of the ongoing efforts to promote maritime and environmental safety in accordance to best international practices.
Held periodically throughout the year, the campaign includes emergency preparedness, evacuation procedures, and disaster response, including the use of life jackets and rafts and identification of emergency exists and signs, for the staff and crew to enhance their skills and readiness in times of emergency situations. It also tackles subjects related to maritime safety, including effective internal and external communication, fire-fighting policies, and means of preventing marine pollution caused by operational oil spills, among others.
Mohammed Al Bastaki, Director of Maritime Operations, DMCA, said: "The new awareness campaign complements DMCA's efforts to consolidate Dubai's leading position as an attractive tourist, business, and investment destination that offers new opportunities across various segments of marine tourism.  Floating restaurants are key representation of the investment community, tourism, and maritime industry. This prompted us to lay down a clear framework to ensure their safe and secure operations. Our campaign also makes sure that floating restaurants meet the stringent standards of Maritime Sector Strategy (MSS) aimed at creating a vibrant and secure maritime industry."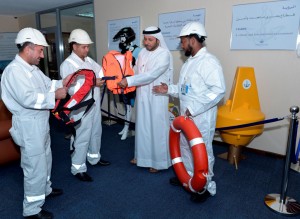 Last year, DMCA launched a Cruise Logbook to record all maritime operations in a bid to organize the operations of floating restaurants in Dubai. The Cruise Logbook is a standardized record book that urges owners of these restaurants to record all their vessel operations as a unified source of documented information. This measure helps marine operators to improve their management and technical competencies, while offering advanced and high-quality services that meet maritime safety and security standards.
-Ends-
About Dubai Maritime City Authority:
Founded in 2007, Dubai Maritime City Authority (DMCA) has brought about a radical change in the local maritime sector through an extensive range of industry initiatives and regulations which support its ambitious approach to creating a safe investment environment for industry leaders from all over the world, while reaffirming Dubai's position as a first-class international maritime hub. Established to monitor, develop and promote maritime activities, DMCA provides a platform of excellence and quality as it develops world-class regulations and guidelines to raise the bar on the maritime industry and boost its infrastructure, operations and logistics services while offering investment opportunities to boost Dubai's competitiveness at the regional and international levels.
DMCA aims to build effective and strategic partnerships with relevant government agencies, private businesses and stakeholders in line with its vision to create a safe and vibrant maritime sector and therefore drive economic sustainability and growth in the emirate. The Authority is keen on expanding its scope of work and laying down effective policies under the highest standards of maritime safety and best environmental practices, in adherence with the local and international laws to develop a safe maritime environment for maritime operations and businesses.
Categories