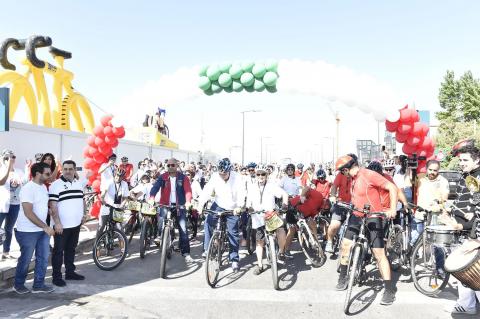 Fouad Makhzoumi: Lebanon is a safe country for all its citizens and foreign visitors
After a week of biking for peace in the Middle East, "Pedal for Peace" came to an end on Saturday October 7th in Beirut.   An initiative created by the international organization "Follow the Women" and organized by "Beirut by Bike" in partnership with "Makhzoumi Foundation", "Beirutiyat" and the "Chamber of Commerce, Industry & Agriculture of Tripoli & North Lebanon", as well as other local NGOs and municipalities, this tour involved more than 120 women from 15 countries across the globe, riding their bicycles through different regions in Lebanon.
On their last day, the participants took off from Beirut by Bike station in BIEL- Down Town Beirut in the presence of the Honorary President of Makhzoumi Foundation and Beirutiyat, Mr. Fouad Makhzoumi. They pedaled across the streets of Beirut, including Barbour, where they visited Makhzoumi Foundation headquarters and learnt about the foundations' missions and activities.
In the evening, Mr. Makhzoumi and his wife May held a dinner reception at the Coral Beach Hotel to mark the successful end of the "Pedal for Peace" event. Awards and certificates were distributed to organizers, volunteers and participants.
In his speech, Mr. Makhzoumi stressed that Lebanon is a safe country for its citizens and visitors alike. He thanked the participants, hoping that they will transmit a beautiful message about Lebanon. Mr. Makhzoumi also thanked security forces for their effort throughout the tour.
Detta Regan, founder of "Follow the Women", said she spent a delightful week in Lebanon, during which she learnt about the country's culture through customs and cuisine.
The founder of "Beirut by Bike" Jawad Sbeiti walked the audience through the participants' journey across different Lebanese regions, the warm welcome they enjoyed, and the adventures they lived during this seven-day tour.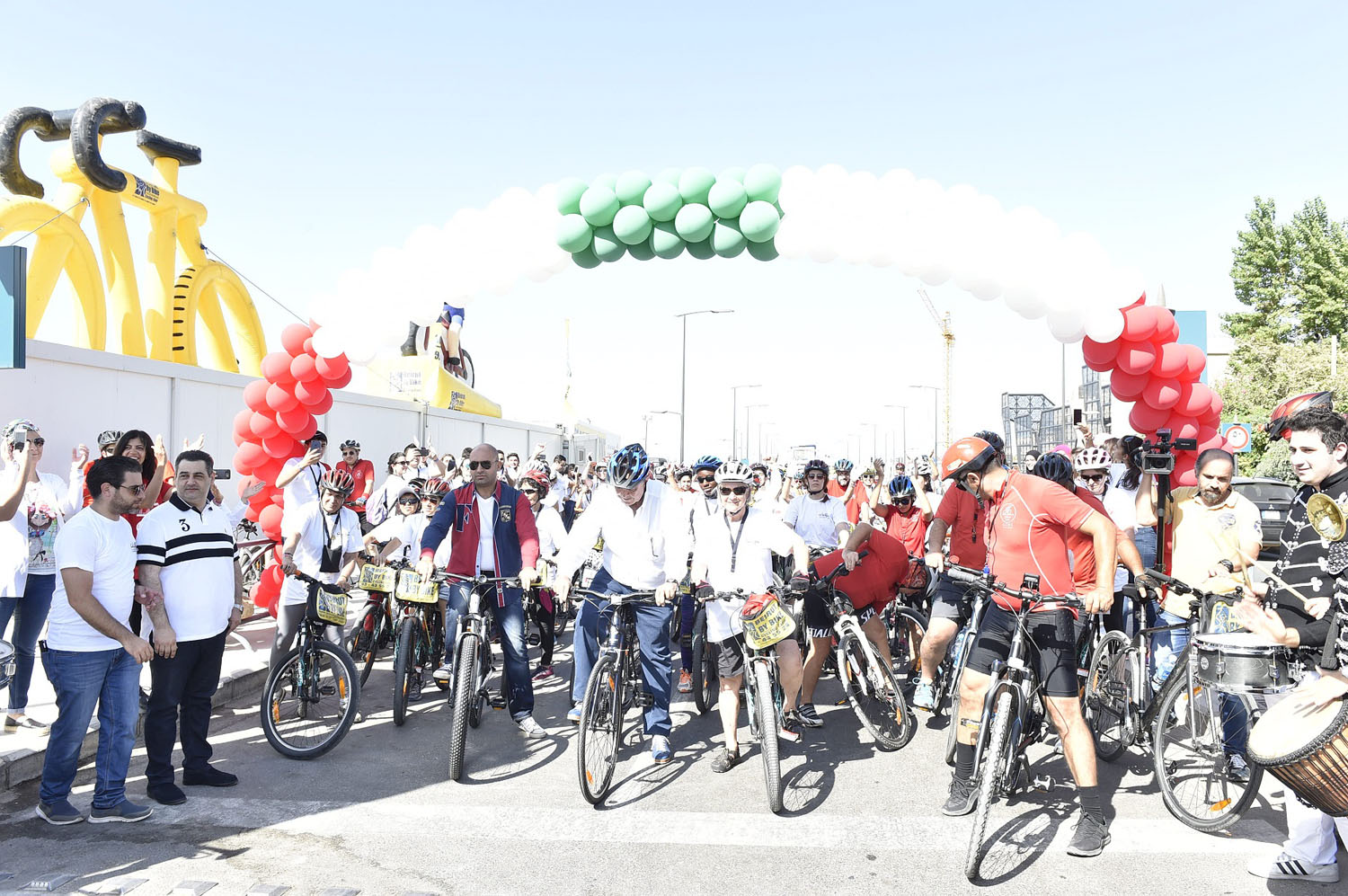 Categories