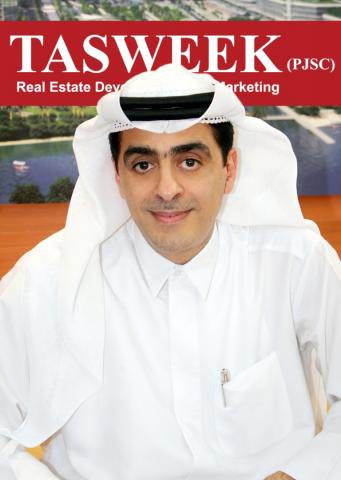 Smart Living City Dubai 2014 to throw the spotlight on SMART business concepts
UAE, July 05, 2014 - The increasing popularity of digital media has been an essential factor in Dubai's efforts to position itself as a Smart City. There are tremendous benefits and advantages of utilizing various social media platforms and digital technologies, ranging from offering emergency services to increasing awareness on the many implementations, programs and initiatives. All these are directed towards achieving smart city status. Statistics have revealed that 3.7 per cent of total worldwide internet users are from the Middle East, while 88 per cent of this population uses social networking sites daily. Facebook is the most popular social media site in the region with 58 million users, followed by Twitter and LinkedIn with 6.5 million and 5.8 million users, respectively.
In a Smart City, essential information about various government services such as public health, business, education, employment and transportation and other general information about weather, entertainment and leisure are supplied to public on social media networks and through various applications that can be downloaded on smart devices. It is not only quick, smooth and effective way to impart information, but it also supports a sustainable and green environment by conserving energy. Industry experts believe that social media has become an essential aspect for smooth transition of a city to a smart city.
The Dubai Government has been quick to realize the potential of the digital media as an effective medium of communication with the public. Following the success of its e-services, it has recently launched its m-services with useful app such as Dubai Municipality, Dubai Police, Ministry of Health (MOH) App, Dubai Health Authority (DHA), DEDDubai, Dubai Customs, DEWA App, and Immigration Department App, to name a few. In addition, the government has been active on social media platforms such as Twitter and Facebook to inform users about new initiatives and launches, fresh updates, and policy changes.
In line with Dubai's Smart City initiative, TASWEEK and Inside Investor will throw the spotlight on successful local and international Smart startups through master classes, discussion panels and exhibition at Smart Living City Dubai 2014. The two-day event will be a platform for startup owners, technology investors, business accelerators, and representatives from public and private organizations to share their perspectives on current urban issues and potential solutions. In fact, Smart Living City Dubai 2014 is making the use of Twitter to reach out to the people by currently sending updates about the event through its handle: https://twitter.com/smartlivingcity.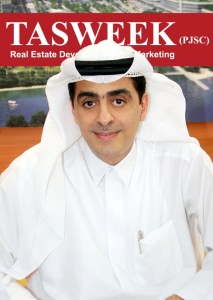 Masood Al Awar, CEO, TASWEEK Real Estate Development and Marketing, said: "There is no doubt that social media have completely changed the way we live, work and socialize, providing us with immense speed, mobility and connectivity. Governments across the world have realized the power of this new age technology and thus is making their complex services and information available on social media for a real-time interaction with its citizen. The Middle Eastern region has also been quick to respond to this development and the GCC governments, in particular, has been active participants on the social media networks. Dubai Government, in an effort to expedite its transition to a Smart City, has encouraged all public sector departments to take to the latest channels of communication to offer more efficient and innovative services to citizen, residents and tourists."
Smart Living City Dubai 2014 will be held under the patronage of H.H. Sheikh Hamdan Bin Rashid Al Maktoum, Crown Prince of Dubai, from September 15-16, 2014 at Jumeirah Emirates Tower, Dubai.
Tasweek, a provider of comprehensive real estate development solutions for the UAE and the broader Middle East that leverages over 20 years of extensive experience in valuations, design, and real estate marketing across the UAE, is organizing Smart Living City – Dubai 2014 in coordination with Inside Investor.
Inside Investor is a Hong Kong–based technology investment firm with offices in Dubai, Manila, and San Francisco. Its investments include a business news portal in Asia, a platform for smart technology startups, and an intelligent platform for the business community.
For more information, please visit www.smartlivingcity.com  and www.incept.co
Categories