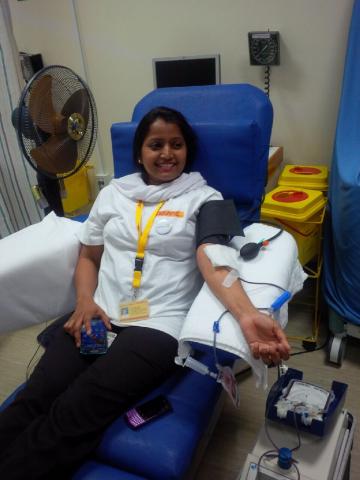 A full week of activities and a wide range of health tips and lectures provided for staff
Doha, 1 May, 2014, DHL Express Qatar has revealed the successful staging of the first leg of this year's 'Health Week' in April, which falls in line with its advocacy to improve the overall physical and mental wellbeing of its staff. Hundreds of employees participated in the one-week event that featured a wide-range of activities from sports to medical check-ups to health-related lectures and sessions. Similar events simultaneously took place in other DHL Express branches across the region.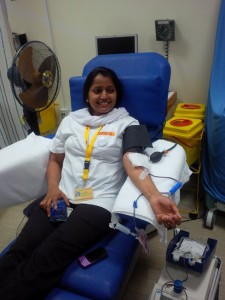 In Doha, the participants played some friendly football and cricket games and joined the charity walks and held a blood donation drive. Free medical check-ups, including body mass and index monitoring were held especially for those suffering from hypertension and diabetes. Medical experts and specialists were also invited during the week to discuss the different ways to achieve and promote a healthy body and mind.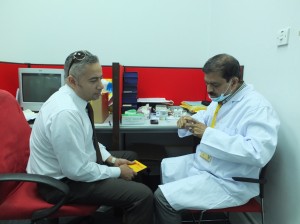 Nael Attiyat, Country Manager, DHL Express Qatar, said: "'Health Week' is part of a regional DHL Express program that promotes healthy living among the staff. We conduct this annual event because we believe that a healthy body means a healthy mind where employees are most engaged, renewed, and focused on their work, when they are healthier they are happier. It is true that healthy people are happy people. They achieve remarkable results and they inspire others. This event is an opportunity for them to check their health status and learn how to adopt a good healthy lifestyle."
DHL Express holds 'Health Week' to reenergize the mind and body of the employees by featuring health-related activities. Other key goals of the event include inculcating a lifestyle of good nutrition and exercise, promoting healthy minds, and encouraging smart and health-related goals.
The second leg of this year's 'Health Week' in Doha will happen in November. The annual event is an integral component of DHL Express' 'Get Fit' program which targets the physical, emotional, mental and spiritual wellbeing of the employees in the region.
DHL – The Logistics company for the world
DHL is the global market leader in the logistics industry and "The Logistics company for the world". DHL commits its expertise in international express, air and ocean freight, road and rail transportation, contract logistics and international mail services to its customers. A global network composed of more than 220 countries and territories and about 285,000 employees worldwide offers customers superior service quality and local knowledge to satisfy their supply chain requirements. DHL accepts its social responsibility by supporting environmental protection, disaster management and education.
DHL is part of Deutsche Post DHL. The Group generated revenue of more than 55 billion euros in 2013.
For further information, please contact:
E-mail: Najwa.raslan@dhl.com
Categories