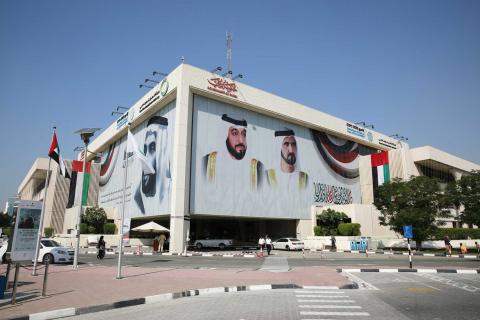 Dubai Electricity and Water Authority's (DEWA) Women's Committee launched its 6th Abayaty drive, in collaboration with Human Appeal International in 2011. The Abayaty initiative provides clothing for 3,000 families every year. The project is part of DEWA's Corporate Social Responsibility (CSR) to support charity and humanitarian work.
The Women's Committee has allocated designated boxes in a number of DEWA's buildings and provided special plastic bags and boxes to collect abayas, which are then folded and packed. The Committee has assigned a number of volunteers from DEWA's female staff to communicate with the contributors and facilitate collecting donations.
"DEWA's Women Committee continuously enhances its efforts to serve the community better and to improve team work and enhance voluntary work among DEWA employees. The committee actively supports social development in Dubai through a group of innovative activities and initiatives. The Women's Committee at DEWA is always committed to engage with its members on non-work related activities. We strive to enhance our participation in any way we can to achieve social interaction and to strengthen social networking among all DEWA's female employees and society as a whole," said Khawla Al Mehairi, Chairperson of the Women's Committee at DEWA.
Al Mehairi stressed the Committee's commitment to activating the role of women in all walks of life to help achieve the vision of the UAE's wise leadership to develop the leading position that women play in building society and enhancing the UAE's position as a model in the move to empower women.
"The Women's Committee always enhances cooperation and joint work with charity organisations and other Women's Committees from other government bodies and departments to achieve the goals set by the Committee. DEWA is launching the Abayaty project for the sixth year on row to duplicate the success that the project has achieved since its launch in 2011 and its role to make the needy happy, especially during the Holy Month of Ramadan," said Fatima Deemas, Vice Chairperson of the Women's Committee at DEWA.
Categories