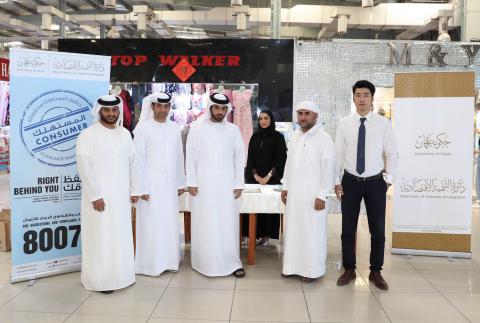 Move aimed at increasing consumer awareness and risks of commercial counterfeiting
 The Directorate of Control and Consumer Protection of the Department of Economic Development - Ajman (DED-Ajman) has successfully implemented a new awareness campaign for consumers and investors in the local Chinese market, especially those based in the emirate's China Mall. The campaign is aimed towards increasing more awareness for consumers and investors on their consumer rights and duties while also educating them on the risks of patronizing counterfeit goods like clothing and electronic equipment. As part of the campaign, representatives of the department distributed free booklets and brochures on the consumer rights guide and also handed out in-kind gifts to people at the China Mall.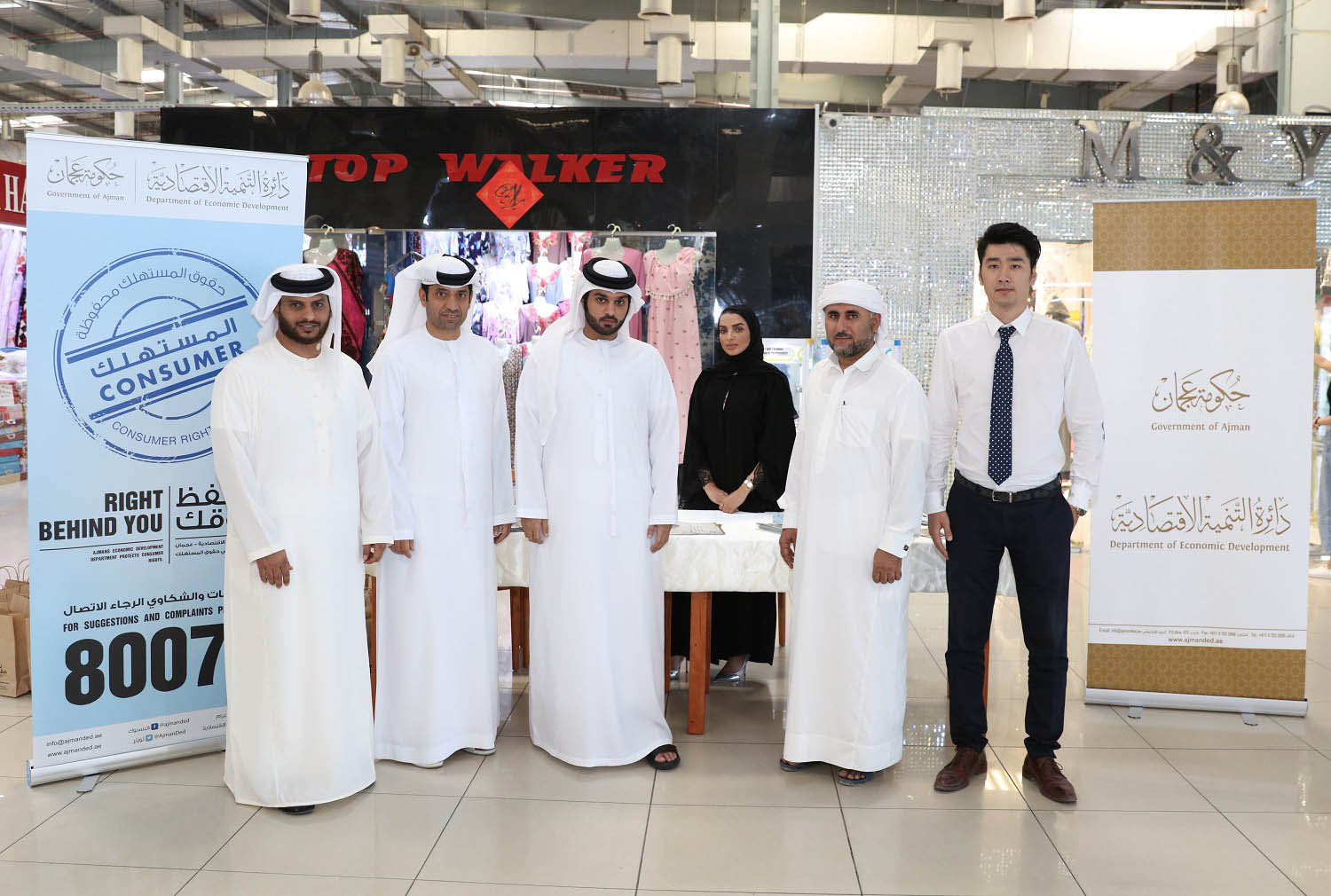 Mohammed Masoud Al Kutbi, Director, Directorate of Control and Consumer Protection, DED-Ajman, said, "This campaign aims at educating consumers and investors about their rights and informing them of the risks of commercial counterfeiting. Through this initiative, we are seeking to advice the consumer before and after the purchasing process. During this campaign, we have given out brochures that contain the necessary information that consumers should know so as not to fall victim to counterfeit goods and items. The brochures also include a brief on the Consumer Protection Law and how to communicate with DED-Ajman to file complaints and give feedback to further educate them about their rights and duties".
Al Kutbi added, "We are committed towards educating consumers about their rights as they should verify the source of the commodity and check the specifications of the goods. Consumers should be careful to not fall victim to misleading ads and commercials--always make sure of the genuine nature of the product and inspect if it has any defects. We also urge consumers not to hesitate in filing a complaint when they face a case of commercial counterfeit items. The importance of this campaign is to raise awareness of the consumers, protecting and enabling them. It is also reflected positively on the consumer, the merchant, the economic activity and the retail trade in the emirate of Ajman. We thank the management of China Mall and the free zone for their cooperation in this successful campaign."
The Directorate of Control and Consumer Protection, DED-Ajman, has expressed its commitment in developing plans and programs aimed at spreading awareness about commercial counterfeiting and its risks to consumers. The department is focused towards enhancing the commercial confidence and safety of their consumers by combating illegal trade practices that would harm consumers and the reputation of economic activity in the emirate. The Directorate of Control and Consumer Protection is the dedicated entity for protecting consumers and is geared towards educating consumers about their rights and duties. It prepares and implements plans and policies aimed at creating a safe and secure environment for consumers while also organizes awareness programs and activities, especially in relation to combating commercial counterfeit activity and increasing awareness on consumer rights and duties. The Directorate of Control and Consumer Protection is also committed in promptly and effectively dealing with all forms of complaints and address them as soon as possible. Consumers can contact the Directorate through its Call Center (80070) or via e-mail info@ajmanded.ae.
Categories