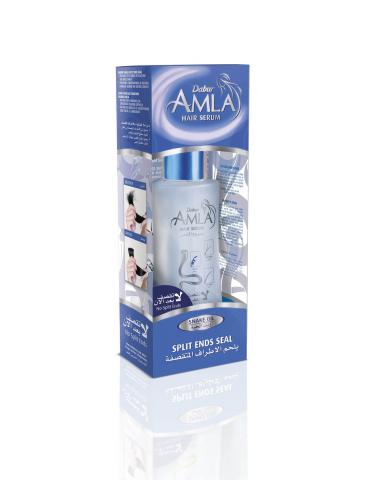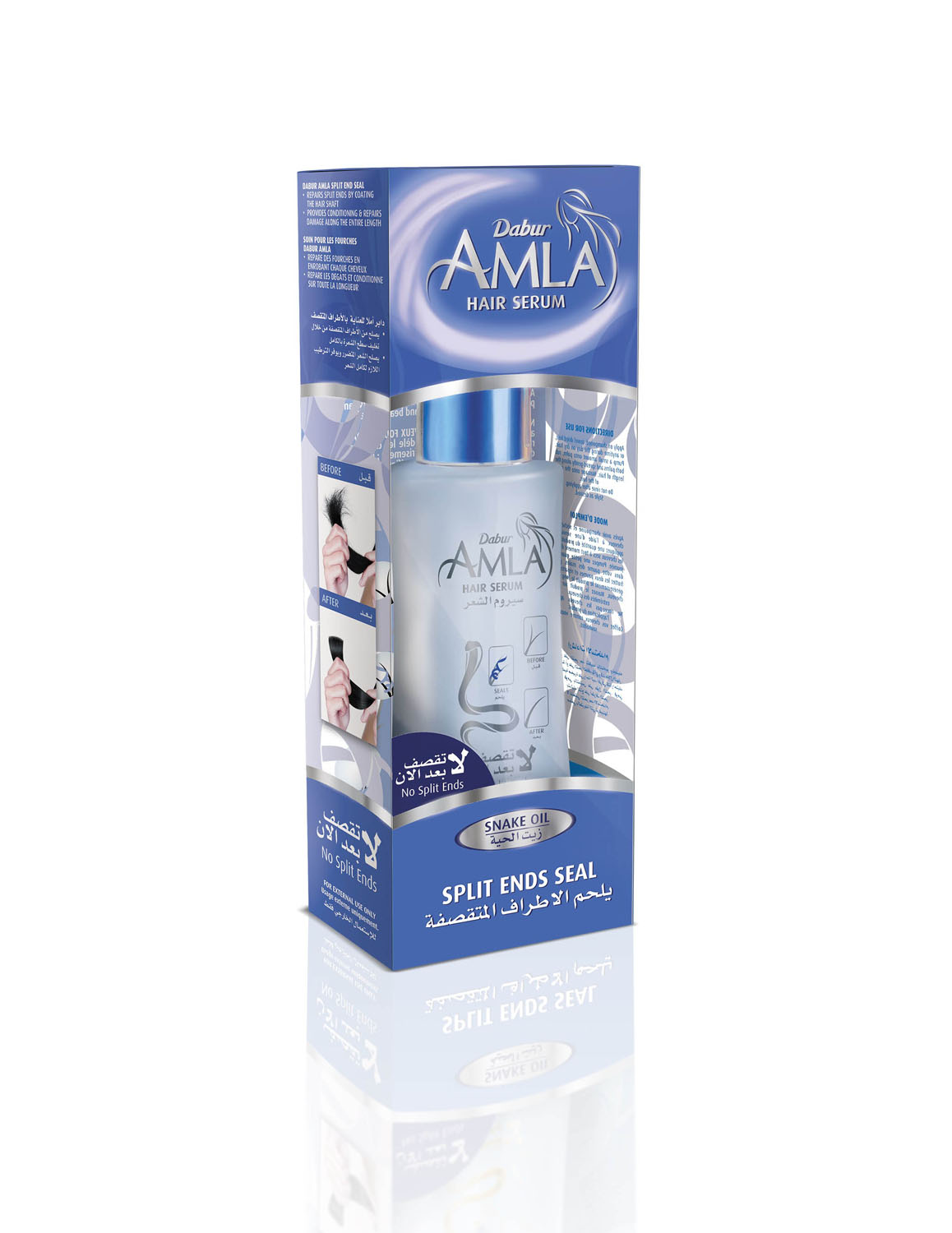 Prevention of split ends is the first step towards winning the battle against damaged hair. Split ends are caused by the splitting of the hair shaft due to a number of reasons. The split, caused by everyday wear and tear, usually begins near the end of the hair shaft and travels upwards. While snipping off those ends is the most-preferred quick fix, there are many effective solutions available in the market that can soothe damaged hair by restoring moisture and vigor.
Dabur Amla Snake Oil Split Ends Seal helps in tackling split ends by forming a protective layer around hair shafts.
Developed with the goodness of trusted Dabur Amla Oil and fortified with the Amla Vita Seal System, this three-tiered solution for rough and damaged hair not only helps repair and binds split ends but also prevents further damage by providing a protective coating to the hair shaft. The formulation effectively addresses the demand for a hair serum that repairs split ends from the very first application.
Dabur Amla Snake Oil Split Ends Seal variant is widely available across all supermarkets and beauty stores in the UAE. Attractively packaged in 50 ml bottles for AED 25.
Categories