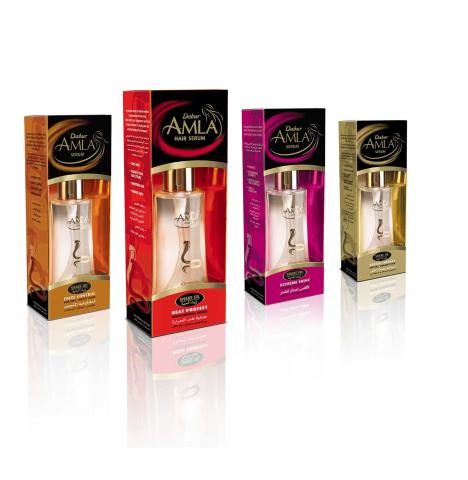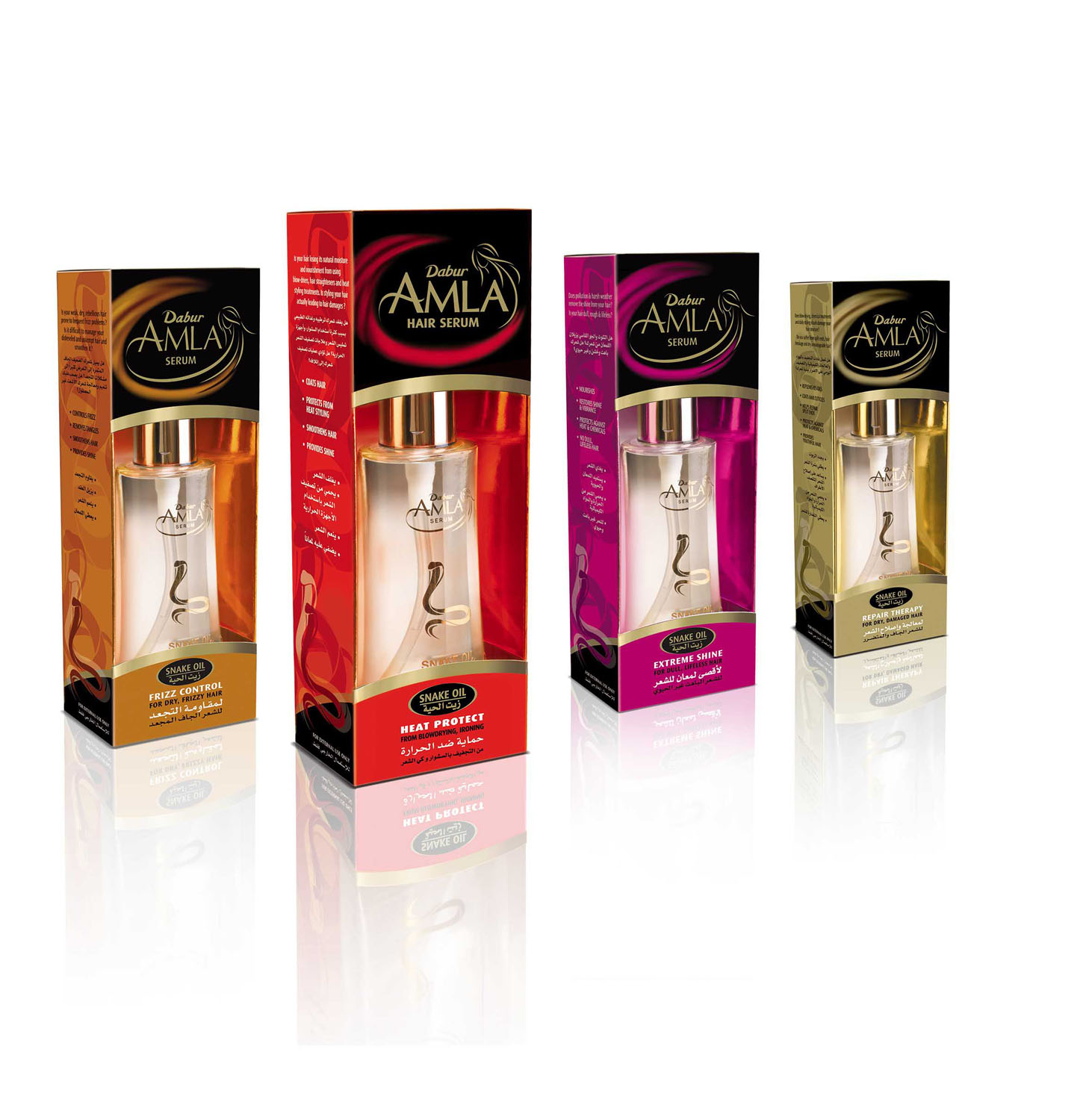 Even with the availability of numerous products that promise to tackle hair problems, the search for the perfect solution to your hair woes can go on forever. As you know, constant nourishing care is necessary to maintain hair strength, volume and growth. Dabur Amla Snake Oils - comprising a range of post wash hair serums – helps protect hair from everyday wear and tear caused by shampooing, coloring, styling tools, other chemical treatments, harsh weather conditions and pollution.
The Dabur Amla Snake Oil range includes Repair Therapy, Frizz Control, Heat Protect and Extreme Shine variants and is formulated with Amla Silica Complex that nourishes hair strands, smoothens hair cuticles and helps strengthens hair from deep within.
The Repair Therapy serum - fortified with Amla Vita Defense System - repairs and restructures hair to give strong and silky appearance by forming a protective layer around the cuticles. This protective coating prevents heat and chemicals from causing damage to the hair shafts. The Frizz Control serum features Amla Vita Complex that help in removing frizz by coating along the entire length of the hair shaft, making it smooth and manageable. Regular usage of the serum post washing aids in easy detangling of hair and soothes dry, rough and unruly tresses by retaining moisture.
It is a well-known fact that regular usage of styling products and usage of hot irons and curlers leave hair brittle and weak and prone to easy damage. The Dabur Amla Snake Oil Heat Protect variant is specifically formulated to effectively address this concern many women have. Application of this serum after washing the hair and before styling prevents damage caused by heat allowing you to wear your hair in style, without compromising on hair health.
Dabur Amla Snake Oil Extreme Shine Serum - with its Amla-Silico Complex - revitalizes dull and life-less hair strands and adds vigor and radiance, helping you leave your bad hair days behind; while the range's Split Ends Seal variant helps in tackling split ends - one of the most common hair problems - by coating the hair shafts, thereby providing deep conditioning along the entire length of the hair strands.
Categories