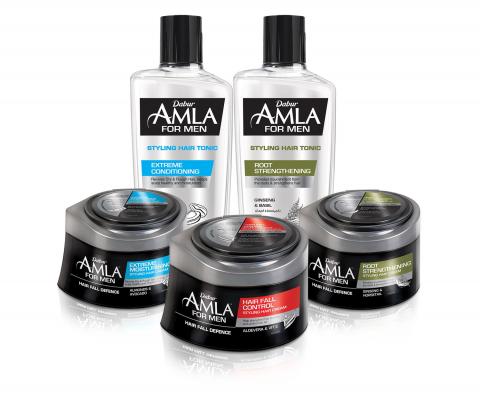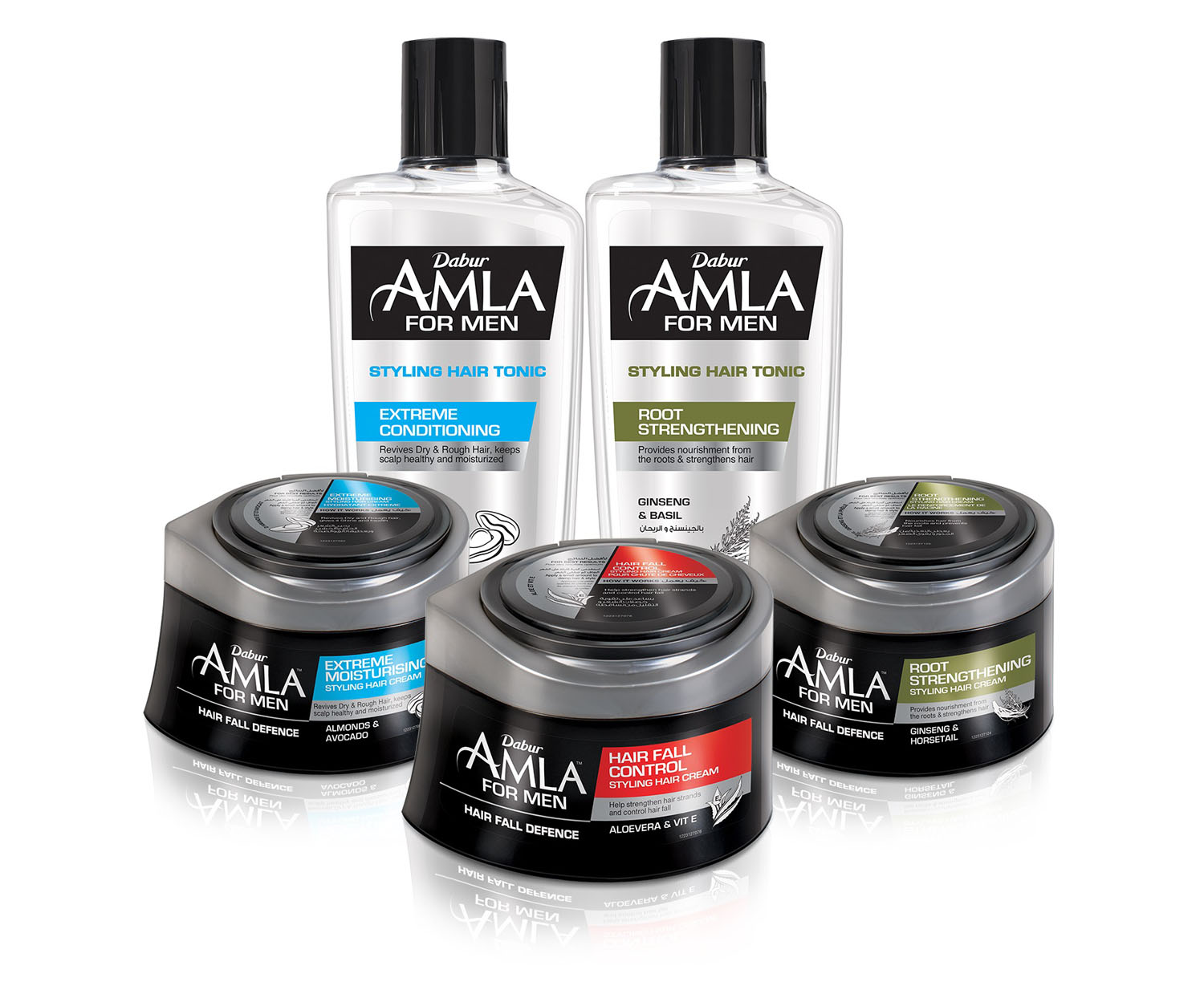 Hair cream and tonic features clinically proven ingredients
Dabur International recently unveiled an exciting new range of products under Dabur Amla for Men. The Hair Cream and Styling Tonic recently launched under this brand features a time-tested formulation made from the finest ingredients especially designed to battle a number of common hair maintenance and hair fall problems among men.
These latest products were developed to primarily address the issue of hair fall and are one of the first products to offer multiple benefits in one solution. Hair fall is considered a major problem affecting men aged 26 and up. While most hair care brands are designed to solve one particular problem, Dabur Amla for Men Hair Cream and Tonic sets itself apart by providing multiple benefits, in that it moisturizes, addresses dandruff, and most importantly, offers a solution for hair fall.
Vivek Dhir, CMO, Dabur International, said: "We at Dabur have always been committed to raising the standard of hair care for consumers across the region. We are dedicated to developing products that address the wide range of problems that people commonly face with regards to treating their hair. The Hair Cream and Tonic under Dabur Amla for Men embodies this commitment and helps men maintain healthy hair that will boost their confidence and make them worry-free."
Dabur Amla for Men Hair Cream and Tonic contains a clinically proven ingredient that prevents hair fall. The ingredient penetrates the hair follicles in a number of ways, and provides deeply moisturizing benefits, growth accelerating properties, and strengthens the root and helps prevent hair fall.
Categories