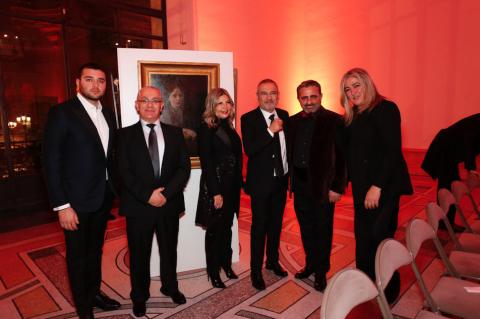 Moving his paintings from Bcharre to the "Petit Palais" – Paris
  "One of my dearest dreams is this – somewhere, a body of work, say fifty or seventy-five pictures will be hung together in a large city, where people would see and perhaps love them." With these words, Gibran Khalil Gibran once expressed his deepest wishes. Driven by her belief in the art of Gibran, Cynthia Sarkis Perros - LUXURY LIMITED EDITION gathered all her efforts during many years and worked very hard to make his dream come true. From "The Gibran Museum" in Bcharre to the "Petit Palais" in Paris, Gibran's paintings were transported to give the international audience a glimpse of his art, through the exhibition "The Life of Gibran". Mysticism reigns in his artworks, revealing his interest in the mysteries of religion and our relation to God. The painter focuses in his art on deciphering what is still yet to be discovered in our humanity. As Gibran said: "Art is a step from what is obvious and well-known toward what is arcane and concealed".
On March 1st, 2018 at the "Petit Palais", Cynthia Sarkis Perros - LUXURY LIMITED EDITION organized a gala dinner, gathering the most influential people and VIPs to honor the art of Gibran Khalil Gibran, celebrating this Lebanese talent and his humanitarian art. This wouldn't have been possible without the great support of the Grand Benefactor to this initiative, Mr. André Georges Iliovits, who has contributed in promoting his beloved country, Lebanon, and sharing Lebanese art with the Parisian public. It wouldn't have also been possible without the support of the Gibran National Committee, that helped introducing Khalil Gibran as an artist and not only as a writer and poet to the international audience. We all know Gibran for his famous work The Prophet, a world-wide bestseller translated into more than a hundred languages. We will now also remember Gibran for his unique artistic skills, once recognized by the famous sculptor Rodin who said of him "The artist of the XXth century".
This exclusive gala dinner was also the opportunity to showcase other national artists, including talented sculptor, painter and poet Rudy Rahme, born in Bcharre and also member of Gibran K. Gibran's Committee and the Cedars Forest Committee. The guests also had the privilege to meet and hear a recital by composer and concert pianist Georges Tomb. His talent has been recognized by many international orchestras; among a few of them are the San Remo Symphony Orchestra and the Atout Vienna String Orchestra, which had the pleasure to perform his music.
Transforming the "Petit Palais" into an outstanding platform embracing the art of Gibran, Cynthia Sarkis Perros welcomed all guests among them Emmanuelle Beart, Patrick Fiori and Elie Saab and thanked all supporters of her initiative, declaring, "If Gibran was here tonight, I am sure he would have been moved to see his dearest dream fulfilled. His talent has now been shared with an international public and has gained the appreciation he deserved. Lebanon and France can be proud tonight to say they have contributed to the intellectual and spiritual development of this great man, a man who preached peace and love upon our world. "
Gibran once said: "Believe in dreams, because in them hides the door to eternity". After years of hard work and efforts, this challenging project, Cynthia Sarkis Perros had in her dreams, has finally realized itself at the Petit Palais introducing Gibran Khalil Gibran as an artist in addition to being a renowned poet and writer.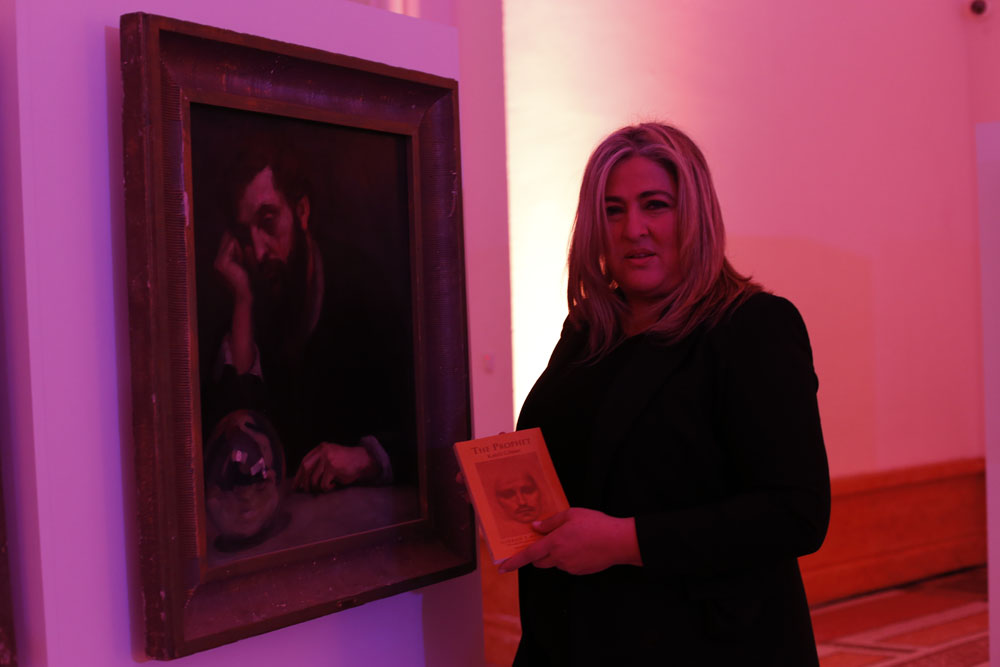 Categories