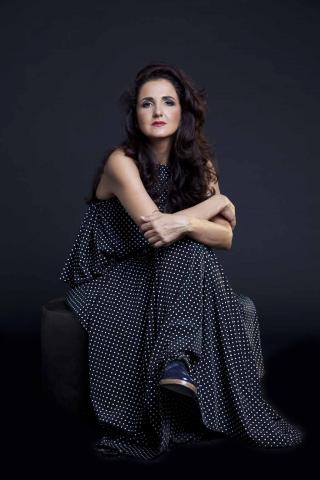 Tania Saleh's 4th album
After a long period of reflection and research, Tania Saleh has decided to go for a crowd funding campaign with Zoomaal, the fundraising platform for Arab talents in arts and sciences.
http://www.zoomaal.com/p/taniasaleh
"There is no other way to find a proper production support when the political situation in the region is in its worst times, and all the production companies are busy with other money-making dolls. So either I continue making music or I stop, I decided to take a chance on this crowd funding campaign because there is no other way…"
"Shwayit Souwar" (A Few Images) is Tania Saleh's 4th album, co-produced by Norwegian producer Erik Hillestad. It is a romantic trip describing a Lebanese Arab woman's intimate story riding through this insane world. The album is a musical search for love in the middle of hatred, blood and infinite divisions. It raises questions about the meaning of life, the inequality between sexes and the fragility of our existence on this planet.
"Arab men might be at war but Arab women are at peace. A woman in this part of the world is hard working, full of hope and positive energy. Rain or shine, she has always been there for her father, brother, husband and son, spreading her endless love and showing them where the beauty is, hoping they would listen. This album is dedicated to her." explains Tania.
"For 'love is like war, easy to begin but very hard to stop', as one great philosopher once said".
This album comes with a totally new sound arrangement, unlike anything Tania Saleh has done before. She is grounded in her roots, she idealizes the Arabic melodies and rhythms and marries them to international vibes of classical, jazz and Bossa Nova because, when it comes to music, she believes in a borderless planet.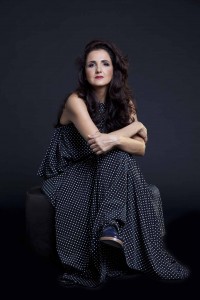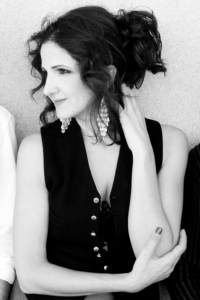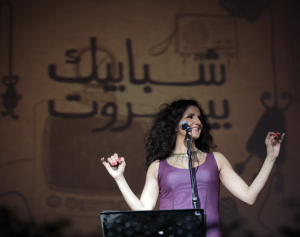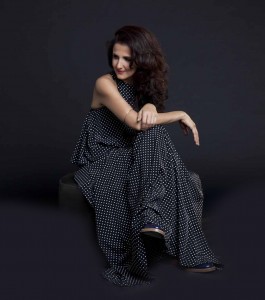 Since 1997, Tania has independently released 2 studio albums and one live album and wrote songs for films like Nadine Labaki's "Where Do We Go Now?" and "Caramel" and Philippe Araktinji's "Heritages". 
https://itunes.apple.com/us/artist/tania-saleh/id280219742
She has previously collaborated with many Lebanese and international musicians: Ziad Rahbany, Issam Hajali, Charbel Rouhana, Khaled Mouzanar, Toufik Farroukh, Toni Hanna, Rayess Bek, Natasha Atlas, RZA, Charlotte Caffey, Nile Rodgers, Steven Last and many more.
For this new album, "Shwayit Souwar",  she has collaborated with some of the best musicians based in Lebanon. Lebanese composers Issam Hajali, Charbel Rouhana and Claude Chalhoub also appeared as very precious special guests on the album.
There were also outstanding special guest appearances by Norwegian artists Kjetil Bjerkestrand (composer and arranger for artists like Ray Charles, Dee Dee Bridgewater, Ute Lemper), Mathias Eick (jazz musician who has collaborated with Manu Katché, Chick Corea and Pat Metheny) and musicians from the Norwegian Radio String Orchestra who played beautiful string arrangements written by Edouard Torikian. 
While many forces around us try to eliminate our heritage, ridicule our culture and annihilate our identity, Tania, like a few other independent artists from the region, is on a noble mission to make a fresh statement with her original words, eclectic music and unique illustrations and travel with it to the world to portray a positive image of who we really are.
"After all, I believe that this is my duty as long as I may live". Tania Saleh
Categories