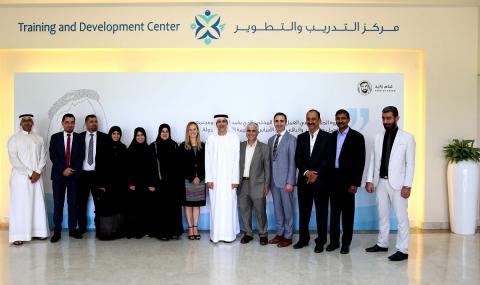 The first large-scale worldwide installation of Eve application on Rad-97 Pulse CO-Oximeters
 Ministry of Health and Prevention launches Critical Congenital Heart Disease Screening Program (CCHD) for Newborns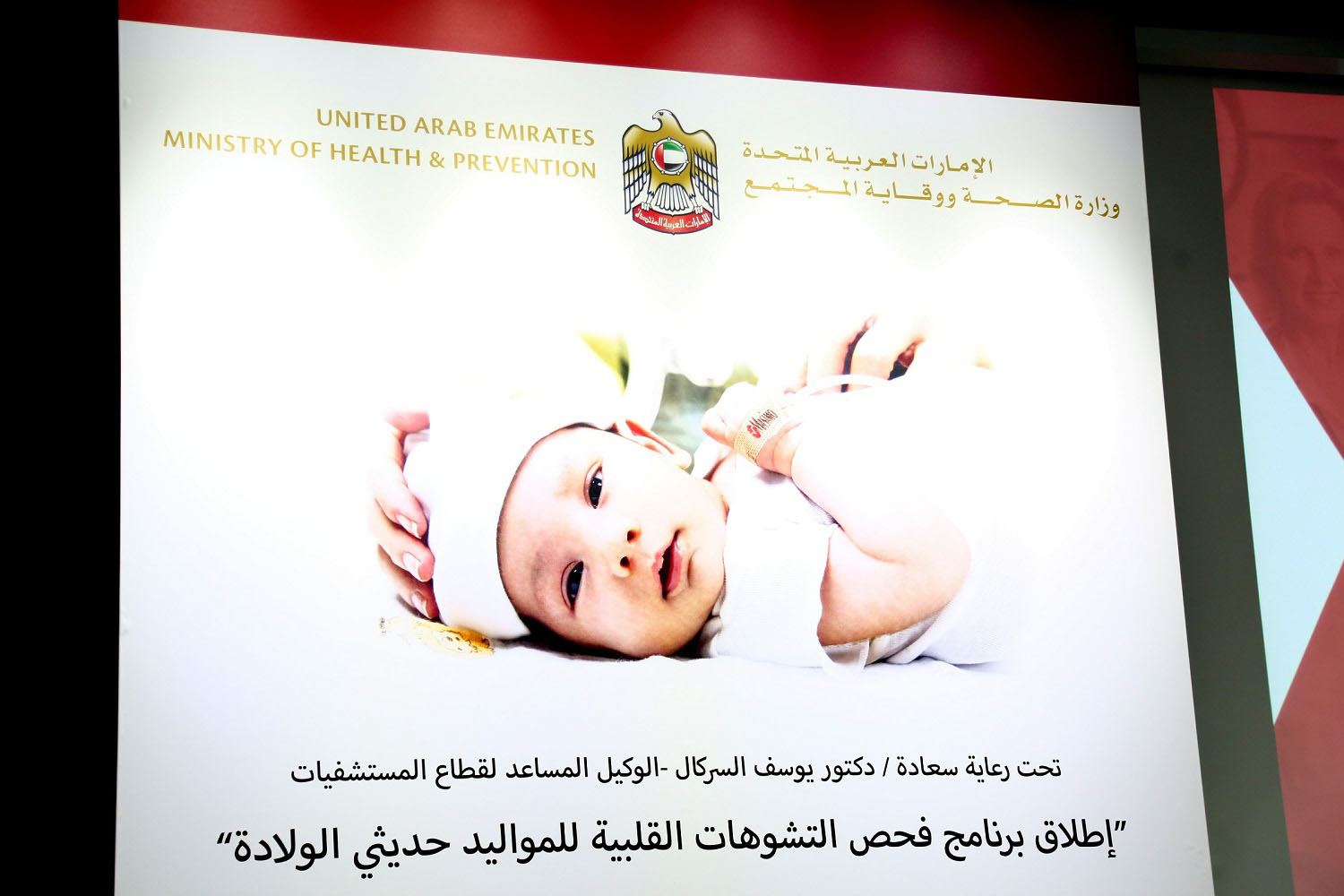 Available in 9 ministry hospitals providing maternity services
Screening takes 3 minutes after 24 hours of delivery with the latest Pulse- Oximeters devices
Linked to Healthcare Technology System – Wareed 
Ministry of Health and Prevention (MOHAP) has launched the Critical Congenital Heart Disease (CCHD) screening program for all newborns. As part of the program launch, the MOHAP is equipping 9 hospitals across 5 emirates, Newborns delivered at these hospitals will now be screened for critical congenital heart disease (CCHD) using Eve – the first large-scale worldwide installation of Eve on Rad-97 Pulse CO-Oximeters from MASIMO.
The ministry has put in place necessary logistical and technical infrastructure for the effective implementation of the program, which includes providing trained personnel and the required medical devices to 9 hospitals providing delivery services, across 6 emirates, to cover 50 per cent of the population of the country. Early examination of congenital heart defects takes 3 minutes, using the latest international devices, and is done within 24 hours of delivery.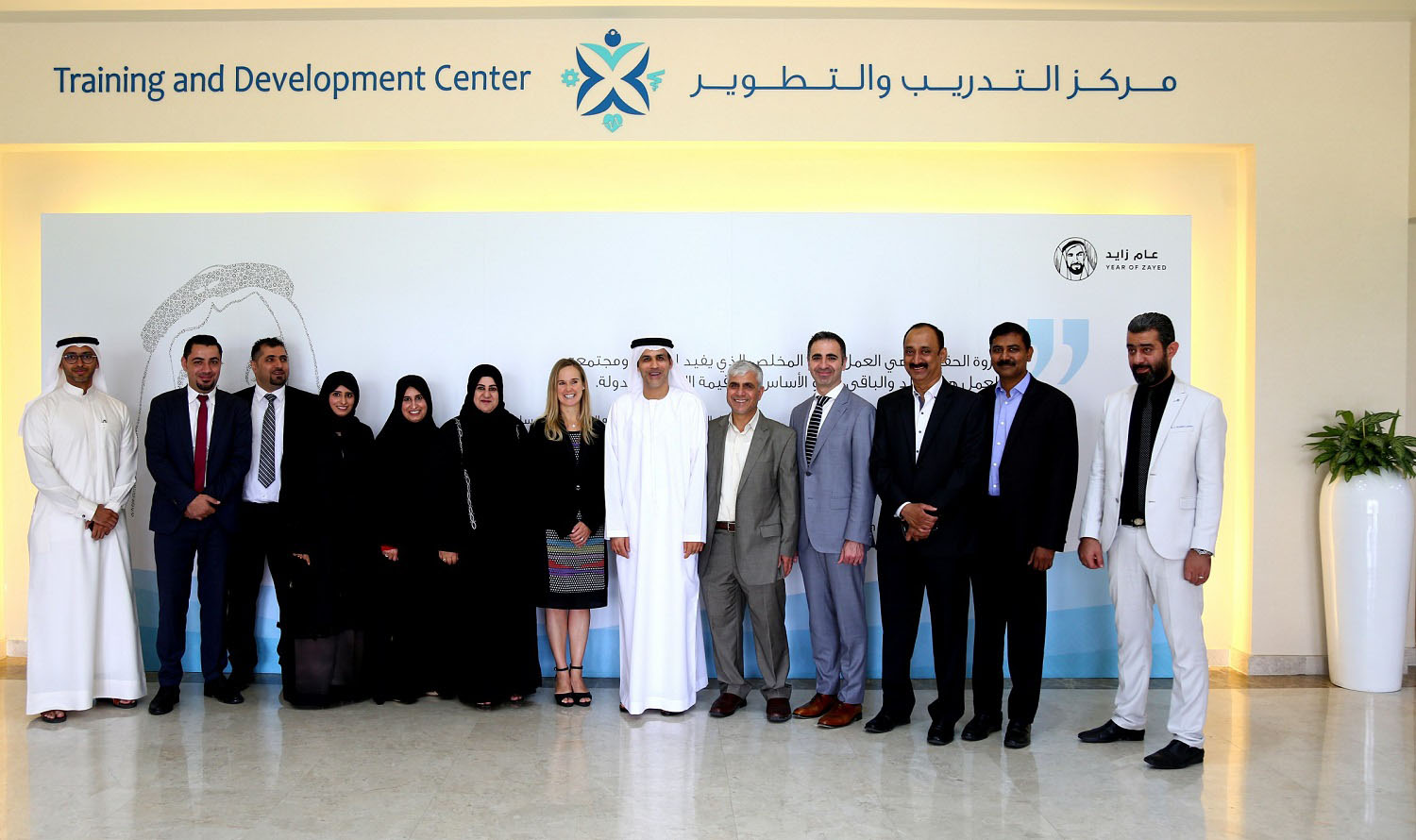 The program was inaugurated at the Sharjah Training and Development Centre by H.E. Dr. Yousif Mohammed Al Serkal, Assistant Undersecretary of the Hospitals Sector, Dr. KalthoOm Mohammed, Director of Hospitals Department, Mrs Stacey Orsat, Massimo President for Europe, Middle East & Africa, and Dr. Sumaya Al Zarouni, Technical director of Al Qassimi Hospital & CCHD Program Director. 
Dr. Yousif Al-Serkal pointed out that the aim of the "Newborn Critical Congintal Heart Screening Program" is to ensure that all UAE newborns are screened, and all affected infants receive appropriate confirmatory testing, counseling, and treatment according to the latest evidence & guidelines. He said the program is crucial for reducing infant mortality and morbidity in babies with heart malformations and easing the financial, social and psychological burden on patients and their families owing to the prohibitive costs of heart surgeries.
He added that the ministry proposes to set up a database of children with congenital heart defects and develop clinical performance indicators to monitor the progress of the program. The Critical Congenital Heart Disorders screening program (CCHD) in neonates has been integrated to the healthcare technology system (Wareed) to establish an electronic record, automated order sets & treatment plan according to latest international recommendation.
The initiative falls in line with the ministry's strategy to provide comprehensive and integrated healthcare, develop health information systems and implement global standards in hospital infrastructure management and building quality health safety systems.
As part of this program, all health practitioners will be informed and educated about its provisions and parents will be made aware of the importance of preventive screening. Dr Al-Serkal said that the latest pulse Oximeter devices will be used to detect cardiac malformations and will be supplied by Masimo Company. MOHAP is the first in the world to launch Eve application on Rad-97 Pulse CO-Oximeters. Eve simplifies the CCHD screening process by providing visual instructions, animations, and a detailed, easy-to-interpret display of screening results. It has an automated CCHD algorithm designed to reduce calculation errors & ensure rapid detection of heart disease. Data will be transmitted electronically to the EMR database for data collection, monitoring and analysis.
Dr. Al-Serkal said: "This program has been approved by several scientific organizations and global entities such as the American Association of Pediatric. It is already being implemented in many countries of the world, such as the United States, Sweden, Germany and Denmark. With MOHAP adopting this program, UAE has also taken its place among developed countries that provide CCHD screening for newborns. This program aims to enhance health services in the ministry's hospitals and give them a cutting edge. It falls aligns itself with the ministry's strategy of building quality and health safety systems and to promote the use of smart technologies according to international benchmarks, in line with the UAE Vision 2021 and the national agenda."
Dr. Kalthoom Mohammed pointed out that the MOHAP program for the early diagnosis of critical congenital heart defects will be implemented in 9 of the ministry's hospitals, after providing them with new generation pulse Oximeter to detect cardiac malformations.  A new smart app has been developed to help health professionals record information and data of children with congenital heart defects, so as to create a standardized database and put in place clinical performance indicators to track the progress of the program. 
She added that the ministry will conduct Training workshops for nurses to educate them about screening for congenital heart defects and explain the program in detail. Educational bulletins will be distributed in the newborn delivery department to the medical staff and parents, to explain to them the importance of screening. The screening is accurate and fast, taking three minutes per child, and is done before the newborns leave the hospital, so as to provide healthcare based on a scientific basis and reduce the burden in the country and society, she said.
Global statistics indicate that congenital heart disease is a common birth defect, affecting approximately 8 new births per 1,000 live births. Failure to detect critical congenital heart disease can lead to critical complications that threaten the patient's life.
Categories