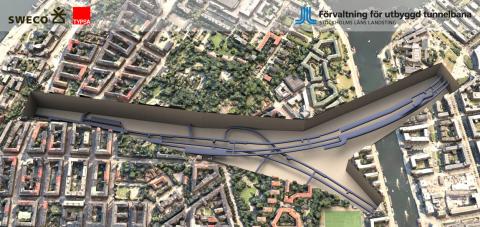 In the coming years, Stockholm Metro will undergo extensions that include approximately 20 kilometers of track and 10 new stations, representing the largest investment in the city's metro in modern times. The project owner FUT tasked JV Sweco/TYPSA to produce the technical designs and railway plans, including an environmental impact report (EIR) for the line that runs from Kungsträdgården to Nacka and Gullmarsplan/South Stockholm. The SEK 25.7 billion project, which includes 11 kilometers of track, rock tunnels, and seven new stations, will be managed using a complete lifecycle BIM approach, and is scheduled to be operational by 2025.
With team members spread across offices in five countries, Sweco/TYPSA used Bentley's ProjectWise to create a connected data environment and single source of truth for all project information. Managing design coordination, review, and approvals with ProjectWise enabled multi-discipline teams to work together on an integrated design regardless of where their offices are located in Europe.
The teams also used Bentley's ContextCapture to work with the client and Stockholm Municipality, which allowed stakeholders to visualize new designs within the context of a recently produced interactive 3D city model of Stockholm. This proved invaluable when studying and presenting new metro station entrances.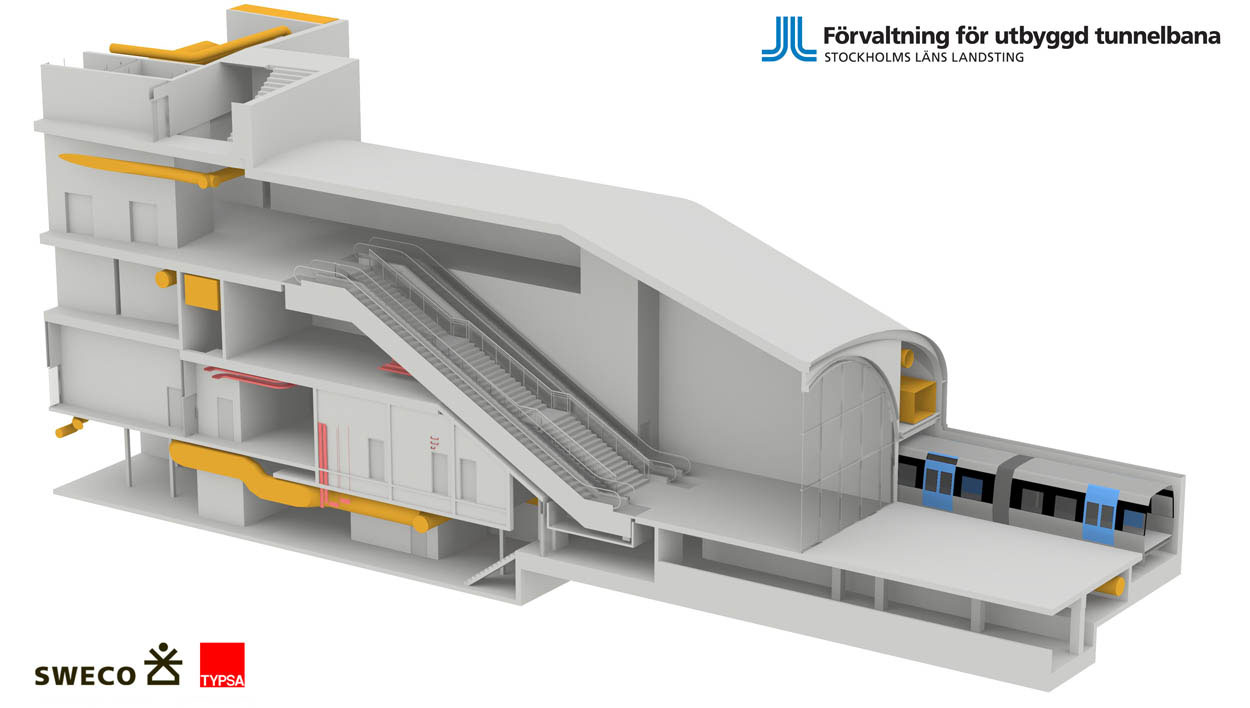 The project's rock tunnel team used OpenRoads technology to build structured content and create dynamic templates for track, service, escape, and work tunnels, plus pumping stations, turning spaces, and emergency vehicle parking. Display rules enabled the tunnel design to automatically shift between single and double track based on the distance between tracks. This approach saved the team the significant time and effort it would have taken to manually complete the task. With the project in its early stages, and conditions constantly changing, inbuilt design intelligence means that the team can move parking spaces and tunnels without having to redesign everything from scratch.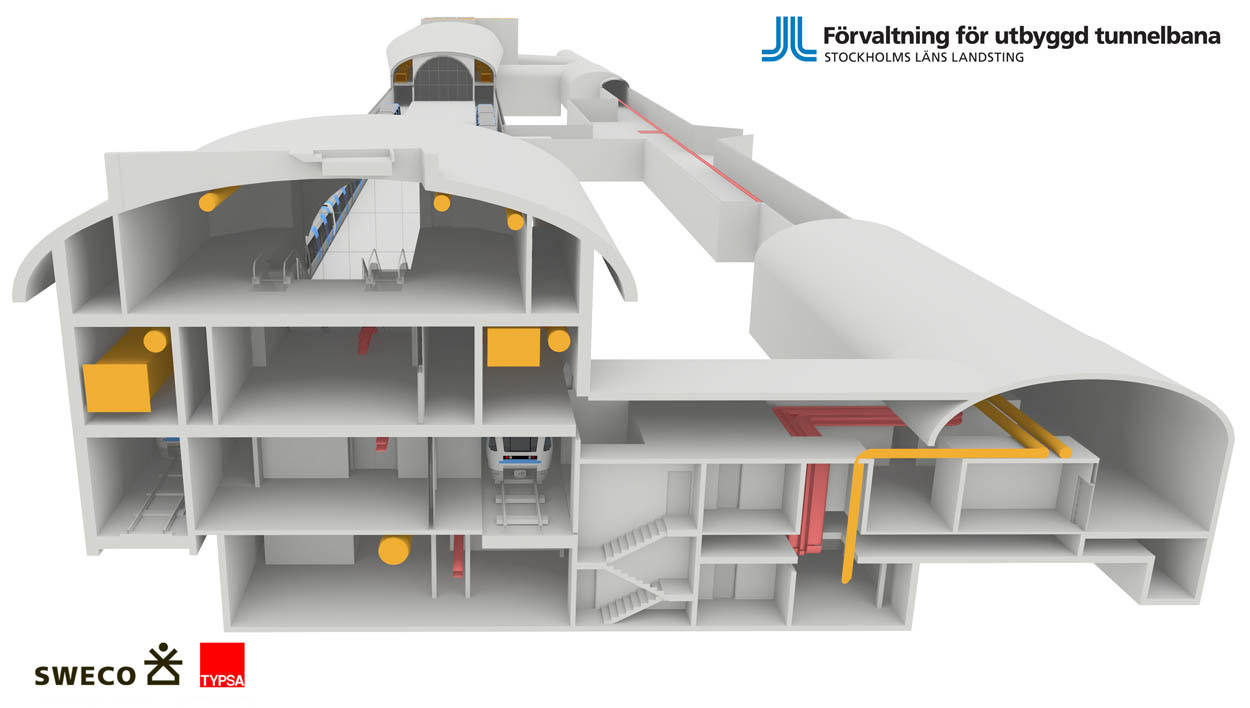 With construction set to commence in 2018, it is intended that the multi-discipline design models generated using Bentley applications will be used across all stages of the project and asset lifecycle, including production planning (4D), cost estimation (5D), and operations, where as-built federated BIM models will be utilized in the owner's facility management systems.
Daniel Ahnsjö, business area manager, VDC, for Sweco, said, "Bentley solutions support our integrated design process between all disciplines, helping us to control work frequently and in a better way to ensure quality on this megaproject. The use of a connected data environment managed by ProjectWise has been key to improving the overall design process and integrating multi-discipline teams."
Categories