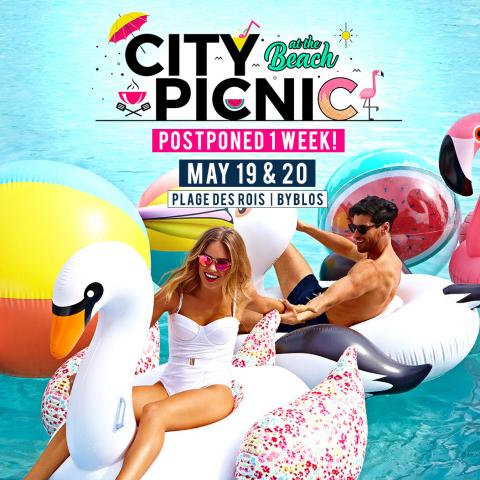 In its beach edition on May 19 – 20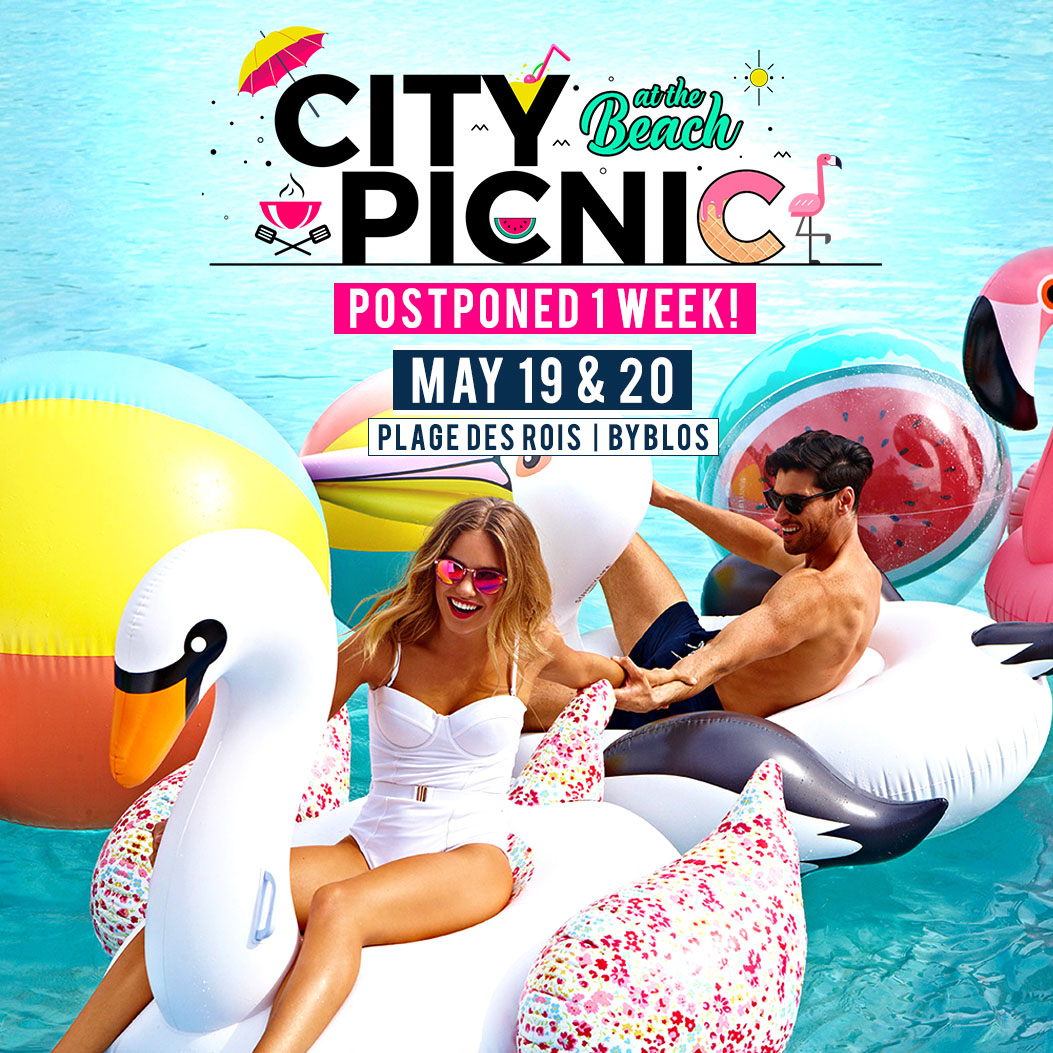 Becoming an annual pit stop from daily routine, "CITY PICNIC", the largest picnic to take place on Lebanese soil, is moving to the beach in its third edition this year. Organized by Mindwhisk Events, the leading events planning agency in Lebanon, and Virgin radio Lebanon "CITY PICNIC" will offer Lebanese an early summer event, where they will have a picnic on the beach for two days on May 19 – 20, 2018, at "Plage des Rois", Byblos.
This year's edition is happening for two days, where during the day, picnic lovers will tan, sip their drinks, eat, swim and listen to good music. DJs and bands will play the finest tunes during the day and will increase the beat during the night, giving attendees a beach party like no other. The "beach edition" will also give guests the opportunity to camp at the beach on the night of May 19, to benefit from two days of unforgettable moments.
Food courts, sunset bars and the best of all an optional camping zone for an overnight stay are the main highlight of this edition. People will enjoy not only music and food, but activities and surprises organized by the event's sponsors and Mindwhisk's bold, top-notch and innovative executive team striving to set a whole new standard to the Lebanese events scene.
Anticipating the success of the third edition of "CITY PICNIC", the Managing Director of Mindwhisk events Mrs. Roula Mezher said: "CITY PICNIC will be roaming the best locations of Lebanon in the next few years and this year we are starting with non-other than the shores of Byblos! People crave early summers with the beginning of spring, so there is nothing better than an escapade to summer days and nights, where they will enjoy both beach and picnic."
Mindwhisk will not only organize the biggest picnic ever in Lebanon but it has a full agenda of events that will create unforgettable moments for Lebanese people.
Categories