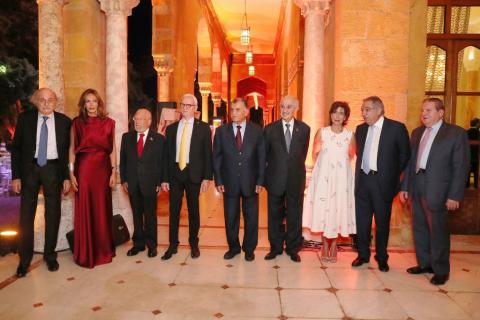 The Children's Cancer Center of Lebanon (CCCL) held its annual gala dinner at the Residence des pins on Friday evening, during which Mrs. Nora Joumblatt, CCCL's Chairperson, emphasized on the need to ensure the sustainability of this center that treats sick children from Lebanon and the region without incurring any financial burdens on their parents. Mrs. Joumblatt also revealed the center's securing of "special funds for displaced people".
More than 600 guests participated in the dinner, which is considered one of the major fundraising annual events, most notably the representative of Parliament Speaker Nabih Berri, MP Michel Mousa, the representative of Prime Minister Saad Hariri, MP Rola Al-Tabsh, the former Prime Minister Fuad Siniora, the Deputy Prime Minister and Minister of Public Health Ghassan Hasbani, Minister of Interior and Municipalities Nohad Machnouk, MP Walid Joumblatt, MP Wael Abou Faour, former Minister Roni Arigi, former MP Boutros Harb, Beirut City Council President Jamal Itani, French Ambassador Bruno Foucher, and President of the American University of Beirut Dr. Fadlo Khuri, Mrs. Rose Choueiry and a number of diplomats, political, economic and social figures.
In her speech, Joumblatt stressed that CCCL's 80% cure rate is "due to the excellence in medical treatments, thanks to the center's affiliation with St. Jude Children's Research Hospital, and its close partnership with the American University of Beirut Medical Center." Joumblatt confirmed her confidence that "whoever will carry the torch" after her three years of assuming the presidency of the Board of Trustees, "will continue this march." She revealed the "accession of new members to the Board of Trustees."
The evening witnessed two testimonies of two patients currently following their treatment at the center, one at the age of eight and the other at sixteen.
The gala was hosted by Mrs. Giselle Khoury, while Paris Select entertained the crowd, and the talented Jordanian girl Emanne Beasha, winner of the Arabs Got Talent, stunned the audience with her opera singing. An auction was also held by Hugh Edmeades, Christie's former international director of auctioneering.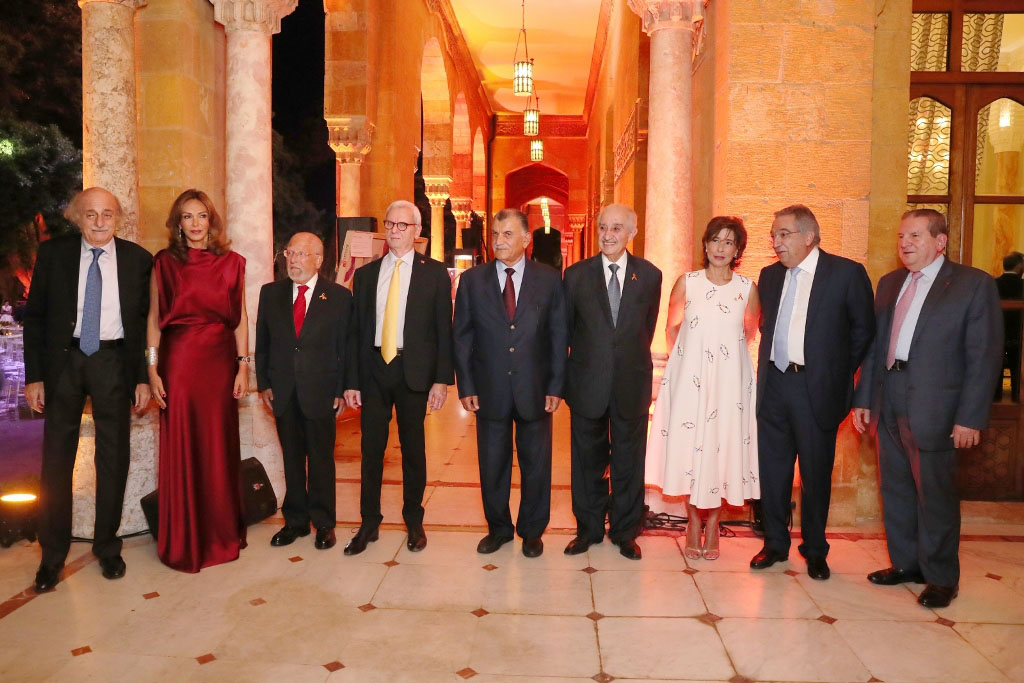 Categories